This post contains the list of annual events in Alabama. The state of Alabama has fun festivals and events that people from far and wide come to see and enjoy.
The people of Alabama know how to celebrate events and festivals so there are thousands of reasons to grab your friends, pack a cooler, and explore the abundance of outdoor events Alabama has to offer.
Here are the top 20 annual festivals and events in Alabama.
1. Mardi Gras – Mobile, Alabama (February)
This is the oldest annual Carnival celebration in the United States. It's a three-week celebration in February that began in 1703. Mardi Gras festival comes complete with parades, marching bands, and festivities.
The unique thing about this festival is the celebration of various cultures and religions including Spanish, French, African, American, British, Creole, and Swedish heritages and both the Catholic and Creole faiths all of which toss fun trinkets like plastic bead necklaces, doubloon coins, decorated plastic cups, wrapped cakes or snacks, footballs, stuffed animals, and small toys, and whistles to the crowds lining the routes.
If you are looking forward to attending this festival, get your mask on and get ready to snag beads and coins at one of Mardi Gras mobile parades and if you are lucky, you might get an invitation to one of the balls. So get your suit or evening gown ready for a memorable night.
And if you aren't able to go to the festival, you can watch it live at local bars.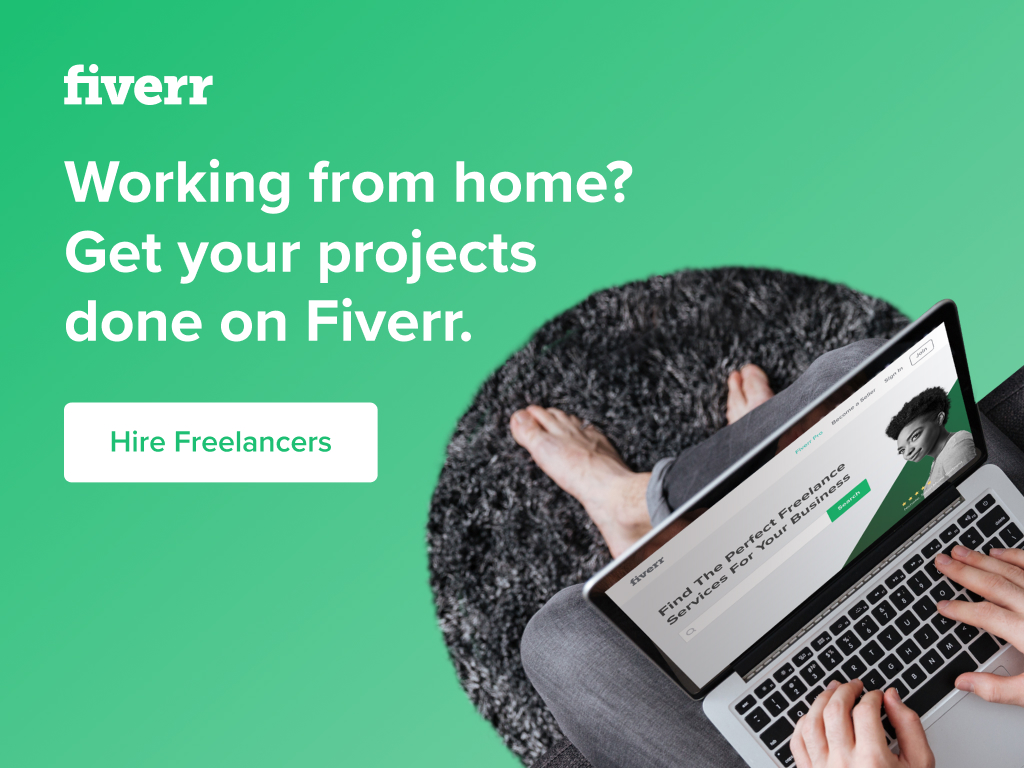 LIST YOUR PRODUCTS & SELL MORE

You can now list your Products on the YAIOA Marketplace and sell to a global audience around the World.

HOW TO GET STARTED

Learn more here and Signup as a Vendor.

List your Products or Services on the Marketplace

Get Sales Notifications, contact Buyer, make timely Delivery and withdraw your Earnings
2. Mercedes Benz Marathon – Birmingham, Alabama (February)
Mercedes Benz Marathon takes place every second weekend in February. So, if you are looking for an event to go to during the weekend try the Mercedes Marathon.
It consists of the Marathon, Half Marathon, Marathon Relay, or Regions Superhero 5K. This event has helped Birmingham raised millions of dollars for local charities.
3. Arts & Crafts Festival – Fairhope, Alabama (March)
Arts & Crafts Festival is a three-day fine arts festival that takes place on the streets of downtown Fairhope, Alabama.
This festival lets over 250 exhibitors all over the nation, including those from the Southeast, to display their best artwork. Here, you'll enjoy live entertainment and festival cuisine from the food court.
4. Anniversary of the Battle of Horseshoe Bend – Dadeville, Alabama (Mid-March)
The Horseshoe Bend National Military Park preserves the site of the battle of Horseshoe bend, in which General Andrew Jackson and an army of 3,300 men attacked and defeated 1,000 Upper Creek warriors on the Tallapoosa River over 200 years ago.
This event recreates frontier life in the year 1814. The event features special demonstrations and interpretive programs portraying the life of the Creek and Cherokee Indians like traditional skills – flint knapping, hide tanning, and finger weaving, their hunting camps, dance, military camps, exhibits, cannon fire demonstrations, and many more.
5. Orange Beach Festival Of Art – Orange Beach, Alabama (March)
This is a two- day festival of fine arts that also features visual, musical, performance and culinary.
Over 100 fine artists display award-winning art in different mediums like clay, glass, oils, watercolor, jewelry, wood, photography and more.
6. Anniversary of the Battle of Selma – Selma, Alabama ( Late April)
This event is the re-enactment of the Battle of Selma. Every year, the city re-enacts the battle of Selma.
More attractions to this event include camp dance, two battles, ladies tea, grand ball at Sturdivant Hall, and a memorial service.
7. Baldwin County Strawberry Festival – Loxley, Alabama (April)
This is a two-day festival that features over 180 art and craft exhibitors, dozens of food vendors (strawberry shortcake is a staple), music, fun children games, antique auto show, and exciting carnival.
The Baldwin County Strawberry Festival began in 1987 as a result of the united effort between the ARC Baldwin County and the Loxley Elementary School. Every year, this festival makes more than $48,000 for its two beneficiaries (the ARC Baldwin County, and the Loxley Elementary School).
8. Waverly "Old 280" BOOGIE Anniversary – Waverly, Alabama (April)
Waverly is a place to hang out with friends both old and new. It is named one of Southern Living Magazines' Top 15 Venues for Live Music in Alabama.
This event is where you'll see world-class musicians, art vendors, food vendors and you'll get to have fun at the same time.
9. Alabama Jubilee Hot Air Balloon Classic – Decatur, Alabama ( Late May)
The Alabama Jubilee Hot Air Balloon Classic is an event that displays over 60 inflated hot air balloons.
The main attractions of this event are the Balloon Glow event at night, different hot air balloon flights during the day, tethered balloon rides before dusk, food, live entertainment, and the most popular Alabama Jubilee Fireworks Spectacular.
As a visitor, you can enjoy a tractor parade, pedal tractor pull, and various tractor demonstrations.
10. Rock the South – Cullman, Alabama (June)
Rock the South started as an event to mark a year-long recovery effort after devastating tornadoes.
But today, it is known as one of the biggest party in the South. It is a country music festival that celebrates Southern culture, community, family, and giving back.
This event has raised over $400,000 for local charities and, as of 2017, offered on-site camping.
11. Hank Williams Festival – Georgiana, Alabama ( June)
The Hank William Festival is the tribute to native son Hank William that features country music, arts, crafts, and food. This festival is held annually on the first Saturday in June.
12. Crawfish Cook-Off – Bay Minette, Alabama (June)
Crawfish Cook-off is an annual family and friends community event that kicks off every summer. Visitors will find a variety of crawfish and sides from teams, live music, kid activities, and lots more.
13. W.C. Handy Music Festival – Florence, Alabama (July)
This music festival is a week-long celebration of the musical heritage of northwest Alabama, honoring W.C. Handy, (father of the Blues), and Florence native.
Many events take place during this festival week, ranging from mini-concerts to headliner concerts, picnics to restaurants and clubs plays to art exhibits and more.
14. Alabama Restaurant Week – All across Alabama (August)
This is a popular event in Alabama that attracts thousands of visitors. It is an event where over 200 restaurants across Alabama take part. Many of these restaurants are featured in the popular "100 Dishes to Eat in Alabama Before You Die" brochure.
These restaurants offer special fixed-price menus for lunch/dinner throughout the week and invite people to experience the wonderful culinary scene of Alabama.
15. Fort Mims Massacre – Tensaw, Alabama (August/September)
The Fort Mims Massacre anniversary event remembers the attack on Fort Mims by Creek Indians in 1813 that resulted in the death of 500+ pioneer settlers.
Interesting facets of the Fort Mims Massacre event include a live, recreated encampment complete with militia soldiers, period settlers, and Creek Indians. Also, showcases of weapons of the time as well as live demonstrations of everything from basket weaving to flint knapping, Indian crafts, and period music.
16. BayFest Music Festival – Mobile, Alabama ( October)
This festival has been going on for years and since then has drawn over 200,000 people every year. It is one of the main Alabama U.S events hosting every year at Mobile, Alabama.
Thousands of people flock to BayFest from all over the country and even the world to see wonderful performances like LeAnn Rimes, Keith Urban, Ludacris, The Beach Boys, B.B King, The Temptations, 3 Doors Down, Travis Tritt, and many more.
17. Bluff Park Art Show – Hoover, Alabama ( October)
Bluff Park Art Show is a nationally recognized and acclaimed art show known for attracting thousands of people. This art show showcases the work of artists from all over the country.
Bluff Park Art Show is always held every first Saturday in October and gives different artists the opportunity to display their work.
18. National Shrimp Festival – Gulf Shores, Alabama ( October)
This is a popular event that has been going on for years and recognized as one of the Top 20 annual events in Alabama. It is one of the most important free outdoor festivals in the U.S attracting over a quarter of a million people every year.
This festival features an abundance of shrimp, over 300 displays of arts and crafts, a sand sculpture competition, music & entertainment, children activities, and a 10k/5k run.
19. Kentuck Festival of the Arts – Northport, Alabama (October)
Every year, over 10,000 people travel from across the U.S to part in this southern experience. At this festival, visitors get to see over 250 artists, live music, children activities, spoken word, folk & contemporary art demonstrations, food trucks, and local craft brews.
20. Galaxy of Lights – Huntsville, Alabama (Early November –End December)
Galaxy of Lights is an event recognized by the Southeast Tourism Society as one of the Top events in Alabama. This event has attracted people for many years.
The Galaxy of Lights event is a miles-long, magnificent display of holiday lights featuring larger-than-life animated light. Special exhibits at this event include holiday village, wild animals, a magical twinkling icicle forest, dinosaurs, animated snowmen, and garden scenes.
It's a delightful family outing and fun Southern tradition.
Conclusion
These Top 20 annual events in Alabama are recognized in each location and elected by residents, tourists, and visitors.
If you are looking for an event or festival to attend within the months of February to December, check out the list above and make your choice.
We are sorry that this post was not useful for you!
Let us improve this post!
Tell us how we can improve this post?