Do you want to do a business name registration in Nigeria for your newly established startup? Or you just realized the benefits of registering your business with the Government and wishes to do so for your already running or established Business?
Then you are in the right place, but before you make any move, kindly go through this piece of information in other not to make a regrettable mistake with your Business Name Registration.
3 Ways to register your Business Name in Nigeria
There are practically 3 Ways to register your Business Name in Nigeria with the Corporate Affairs Commission (CAC)
In this article, we will show you how to use these 3 ways step by step. Some are Tedious and are Done by Yourself (DIY) while some ways are pretty easy and straightforward and mostly Done For You (DFY).
You decide what's comfortable for you after having a better understanding of the 3 ways there is
Done-For-You (DFY) Automatic Easy Way (Online on YAIOA.com)
Do-It-Yourself (DIY) Manual Tedious Way (Offline at CAC Office)
Do-It-Yourself (DIY) Manual Tedious Way (Online on CAC Website)
Types of Business Registration in Nigeria
Business Name (Sole Proprietorship)
Limited Liability Company
Incorporated Trustees
Before we move into the process of registering your Business Name easily online, I want to take out the time to enlighten you on the different types of Businesses that you may want to register.
1. Sole Proprietorship or Business Name
2. Limited Liability Company (LLC)
3. Incorporated trustees
There are different types of Business Formations, and the nature of your business and the number of persons involved determines the structure
For instance, a Sole Proprietorship Business which is commonly referred to as "Business Name Registration", since you are only registering and formalizing your Business Name and nothing more comprises of just a single Business owner.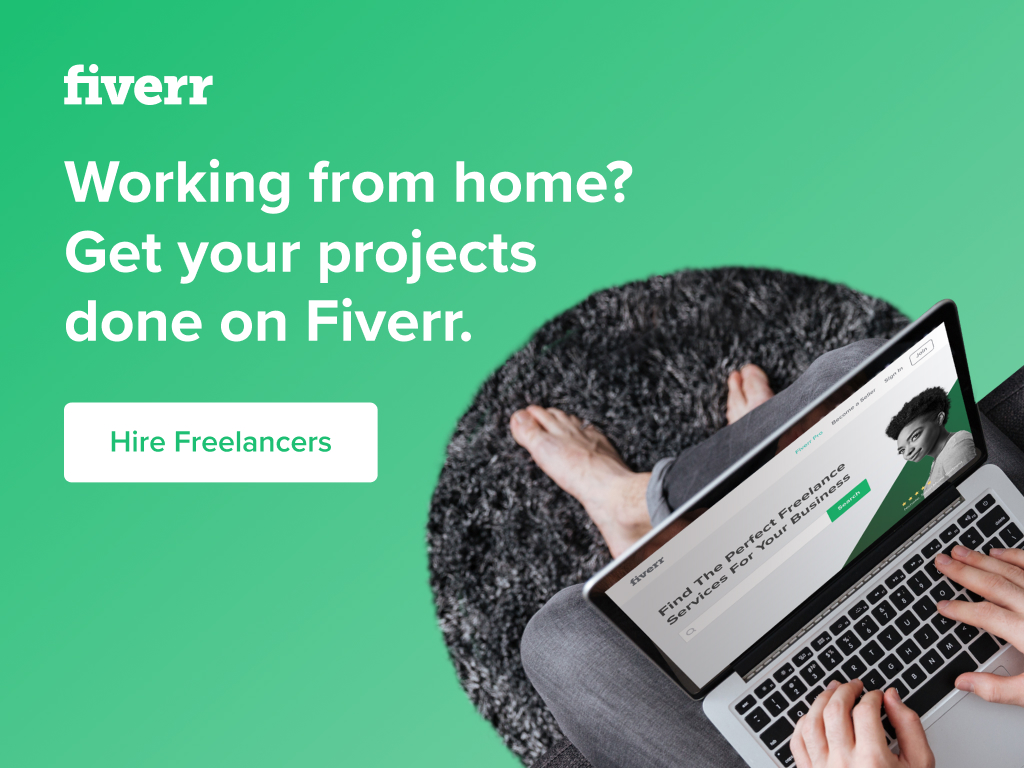 This type of Business as the name implies is solely operated and managed by a single business owner. That doesn't mean that he or she cannot have Partners and staffs working with him or her, but legally, he owns the entire company and its shares thereof
LIST YOUR PRODUCTS & SELL MORE

You can now list your Products on the YAIOA Marketplace and sell to a global audience around the World.

HOW TO GET STARTED

Learn more here and Signup as a Vendor.

List your Products or Services on the Marketplace

Get Sales Notifications, contact Buyer, make timely Delivery and withdraw your Earnings
Whereas a Limited Liability Company on the other has must include 2 or more persons with a Board of Director. And shares are assigned to the different shareholders of the Company.
These shares also represent the power that each person in the Business has in terms of votings in Board meetings and when it comes to the decision making in the Company
1. Done-For-You (DFY) Automatic Easy Way (Online)
You can easily register your Business Name with the YAIOA Subscription Platform from the comfort of your home without ever having to leave your home or office premise.
The 3 Simple Steps include;
Registering for a YAIOA Account if you don't have an Account
Fund your account with the amount that will be required
Subscribe to the Business Name Registration Subscription
Depending on the Type of Business that you need to register, the details like the cost, duration and type will be shown to you.
1. Signup as a Client
Register on https://www.yaioa.com/register as a Client for a YAIOA Account. An activation confirmation email will be sent to your email, open it, click on the Activate Account button to activate your Account
2. Login to your Account
2. Login to your Account Dashboard after a Successful registration by clicking on Login and providing your email and Password
3. Add Funds to your Account
Add Funds to your Account using PayPal, PayStack or a direct Bank Deposit through Online Transfer or over the counter in your Bank
NOTE: The Funds you add in your Account can be used for other things within YOUR ALL IN ONE ACCOUNT

YAIOA
When Adding Funds, specify the amount in USD, 100 means $100 which is equivalent to N36,000 in Niare
If you are paying with your Card using Paystack
If you want to pay directly from your Bank Account without the use of a Debit card
You can also do a direct transfer to the Company Account and then click the Bank Deposit button to notify YAIOA of your direct Bank Deposit. Check screenshot below
After initiating a transfer to the Company's Account, you will fill the Bank Deposit form with the Amount, Time and Bank you initiated the transfer to. Once this is confirmed, your Account will be credited within minutes.
4. Subscribe to the Subscription
Now that you have funded your Wallet, you can now proceed to subscribe to the Subscription for Business Registration amongst the list of Subscriptions there
Click on the Subscription you wish to subscribe to, full details about the subscription will be presented in the next page
If you wish to make enquiries before Subscribing, you can click on the Get Help / Support button to chat with a Representative
Click on Subscribe to subscribe to it, you will be presented with a confirmation screen
Click on Yes, your subscription will be activated and a Notification will be shown on your dashboard with your Delivery Confirmation Number
Confirmation came in via Email too
NOTE: Only exchange this Number with the Vendor / Seller when they deliver your Product or Service. The Money you paid for the Subscription is escrowed and will not get to the Vendor until you give that delivery confirmation code to the Vendor and they use it to confirm delivery from their end.

YAIOA
Wait for your Certificate in the stipulated duration on the Subscription details page. Once it is delivered, exchange the delivery confirmation code with the Vendor
3. Do-It-Yourself (DIY) Manual Tedious Way (Online on CAC Website)
The Corporate Affairs Commission has also made it possible for people across the federation to be able to register their Business Online from their Website that can be found here: www.cac.gov
You can do all this by yourself as long as you have the patience and time except for section E on form CAC 1.1 which would require a signature of a Legal Practitioner, an attestation by a Notary Public or from a commissioner for Oaths
You would want to check and be sure that the name you intend to use is not registered by someone else. You can do that through CAC's Publish search here http://publicsearch.cac.gov.ng/comsearch/
If you must get this right, you must follow and adhere to every step strictly else you will find yourself in a glitch of going back and forth
1. Name Reservation
The first step to take in registering your Company online through the CAC website is to reserve your desired name. Your name reservation is valid for 60 days after confirmation. After 60 days elapses, someone else can take such a name
You will need to login to your CAC Account or create one if you don't have any yet. After you might have logged into your dashboard, you will click on Name Reservation and then New Name Reservation
Fill the necessary column and make the required payment. In the next 24 hours, you will get a response from CAC officials in which you will be able to print out the approval status.
2. Pre-Incorporation Preparations
This is a crucial point in the registration phase and as such you must pay attention to detail in other not to waste money unnecessarily on forms
You will need to fill every required column on the CAC Form 1.1 with the particulars of the Company, the nature or areas of business the company will engage in, the registered office address of the company and it's email addresses
After that, you will need to fill in the details of the particulars of the directors (a minimum of 2 directors of 18+ of age is required). This will be their names, gender, date of birth, phone, email address, means of identification, It could be any of these; Permanent Voters Card, National Identity card, Driver's Licence, or an International Passport and lastly the percentage of shares to be hed by each of these directors
You will also need to provide the particulars of the Secretary of the company. This could be represented by a corporate body or an Individual. The same bio information as required above for the directors will be needed for the Secretary too
Lastly, there is a part for statutory declaration of CAMA compliance that can only be signed by a legal practitioner and attested to by a commissioner of oaths or a Notary public
If available, you will require details of any alien as required for other parties above
After you have gone through and filled the forms properly, it times to proceed to payment. You will be required to pay the CAC Fee, STAMP Duty to the FIRS. After this, you will be required to download the completed electronic form and the Stamp duty form, coupled with that of the article of incorporation, sign the necessary section and let the legal practitioner sign the designated sections as stated above.
Once all these are done, its time to scan all the documents and upload them back to the portal
3. Uploading and Completing
You will have to login back to your CAC Account and upload all the documents that you have filled, dated and signed to the portal in PDF format.
The documents that you will have to upload are;
The Approval NOTE or printout
The CAC 1.1 Registration form
Identifications of the Shareholders / Directors
Receipt of Payment to CAC
STAMP Duty Certificate hat was printed out after Payment
Memorandum / Article of Incorporation
Certificate of the Secretary if it was a corporate body (Optional)
If you have done everything as required without missing any piece, you can go ahead and submit your application, in 48 hours or more, the commission will register your Business
Once you are notified, you can then go to the CAC Office in your state with the original copy of the documents you used to pick up your certificate
We have made a list of CAC Offices and their contact details below for your convenience https://www.yaioa.com/blog/business-name-registration-in-nigeria/#CAC_Office_Contact_Details_in_Nigeria
The disadvantage of Registering on CAC Website
Registering online will still require that you get a legal practitioner to sign the section E of the form
Any mistake will take you back and forth and linger your registration for days if not week
Even after doing everything online, you will still need to visit the commission at the end to pick up your certificate
2. Do-It-Yourself (DIY) Manual Tedious Way (Offline at CAC Office)
This is done at the CAC Office of your current State. For every State in the Country, there is a Corporate Affairs Commission Office where you can walk in and do your Business Registration.
Follow these steps below to learn how to Register your Business Name yourself with addresses and locations of all CAC centres in Nigeria
CAC Office & Contact Details in Nigeria
1. CAC office in Lagos State
CAC office in Lagos Island
Address of CAC: 18/20 Catholic Mission St, Lagos Island, Lagos
Resumption Days / Time of CAC: Monday to Friday, 8 am – 5 pm
Direction to CAC: Direction to CAC Office
Phone Number of CAC: +234-818-229-8971 Email Address of CAC: [email protected]
CAC office in Lagos Mainland
Address of CAC: Plot 7 Otunba Jobi Fele Way, Agidingbi, Ikeja
Resumption Days / Time of CAC: Monday to Friday, 8 am – 6 pm
Direction to CAC: Direction to CAC Office
Phone Number of CAC: 0818 229 8971 Email Address of CAC: [email protected]
2. CAC Office in Abuja
Address: 420, Tigris Crescent, Off Aguiyi Ironsi St, Maitama, Abuja
Resumption Days / Time of CAC: Monday to Friday, 8 am – 6 pm
Phone Number of CAC: 0818 229 8971 Email Address of CAC: [email protected]
3. CAC Office in Uyo, Akwa Ibom State
Address: 13 Aka Rd, Uyo, Akwa Ibom State
1. Business Name Registration or Sole Proprietorship?
A Sole Proprietorship Business is the simplest form and structure of Business Registration. As the name implies, a Sole Proprietorship is not really a legal entity per se, but rather a reference to the owner of the Business who is also personally responsible for the Debts and liabilities of that Business or Entity
It is an Unincorporated Business that is owned and controlled by one person who pays Personal Income Tax (PIT) on profits that he or she might have earned from the Business
Other names for Sole Proprietorship are
Sole Trader
Proprietorship
Individual Entrepreneurship
Advantages of Sole Proprietorship
Sole Proprietorship is easy to set up and restructure
Startup Cost is very Low
You earn and keep all the Profits
Your Privacy is at Max as you are not entitled to disclose anything to anyone nor the Public
It helps a small Business kickstart without many hurdles
You stay in control of your Business Management, Revenue and Decision making
You can easily discontinue or shut down the Business
You are Taxed as an Individual
Disadvantages of Sole Proprietorship
A Sole Proprietorship can hardly secure a Loan or an Equity Investment to push the Business forward
Much Liability for debt as there is no distinction legally between the Business asset and your private assets
Your capacity to raise Funds is Limited
The Burden or Staff Salary and other day-to-day running of the business rests on your Shoulders
It will be difficult to take Holidays
The life of the Business is limited and based on your availability
Requirements for a Business Name registration
Remember when am talking about Business Name Registration on this article, I am referring to the registration of a Sole Proprietorship
The proposed Name of the Business (At least 3 Names) for availability check
2 Passport Photographs
A means of Identification (Driver License, National ID or Passport
The Nature of the Business
Full Names and Bio-Data of the Owner of the Business
What is the Duration to Register a Business Name in Nigeria?
It takes a minimum of 1 Week and 5 Days to 2 Weeks to register your Sole Proprietorship and get your certificate
But depending on the route you choose and the names you put it, it can take way longer than that. If you are visiting the CAC Office in your state to process your registration, it can take longer than doing it online either on their Portal or on YAIOA
Rejection in the 3 initial names you gave most times causes delays that could linger the collection timeframe to 3 Weeks.
What is the share structure like in a Sole Proprietorship?
All the shares be it 1,000,000 share capital or more are assigned to the same user in a Sole Proprietorship Company
Getting Investors in a Sole Proprietorship
It is very rare for an Investor to invest in a Sole Proprietorship, though I have seen one before, it is not common. Most Investors will want a legally binding document that shows their ownership and claims of the Business and that can only happen in a Limited Liability structure.
Certificate of Incorporation
After registering your Business successfully either as a Sole Proprietorship, a Limited Liability or an Incorporated Trustees, you will be issued a Certificate of Incorporation to this effect. The certificate looks like the photo below
Article of Incorporation
When registering your Business Name, you will have to put together your Article of Incorporation or Memorandum of Association. This document outlines pertinent information like the Busines Name, Numbers of share Capital and how they are alloted, the principal address and contact of the Business. Your Lawyer can always help you put these together
2. Limited Liability Company?
A limited liability company is a private limited company with more than one Owner. The owners of an LLC are liable to the debts of the Company to the extent of the number of shares they own.
In a Limited Liability Company structure, the owners are not personally liable for the debts nor liabilities of the Company.
A Limited Liability Company operates in a hybrid form, taking characteristics and patterns from Corporations, Sole Proprietorship and that of a Partnership
The Owners of an LLC are referred to as Members, where a Board is formed and a Chairman of the Board is elected. LLC is allowed to operate under States status, the reason each state can have its own different modus operandi
Membership of a Limited liability Company can be attained by an Individual, Foreigners, Corporations, Foreign Entities and even other Limited Liability Companies can be a member of another LLC
In LLC, a more formal partnership agreement between the Members is formed which is why an Article of Incorporation or Organisation is filed in the CAC while registering your Business as an LLC
Limited Liability Companies don't Pay Tax themselves but do so as an Entity
Advantages of Limited Liability Company
Owners of an LLC are not personally liable for the Companies Debt or Liabilities
The Business and its owners are distinct entities and are treated as such
Access to Financing and Business Loans
Participation in Government related Projects and Bids
Disadvantages of a Limited Liability Company
Complicated Setup procedures and Documentations
Keeping liability protection in places is one of the hurdles of a limited liability company as compared to a Sole proprietorship
Startup Cost in a limited liability company is higher with yearly fees as opposed to a Sole Proprietorship
Taxation in a limited liability company is way more than that of a Sole proprietorship. For instance in some country, as a limited liability company owner, you are required to pay unemployment compensation to yourself
Higher Fees of banking is another disadvantage of running a Limited Liability Company. As a registered LLC, there are certain bank charges that you incur that mere Business Names or SP do not incur.
Trying to keep your personal records and that of the Business distinct is another hurdle in operating and LLC
Complex Bank Account opening procedures, maintenance and operation
Limited Ownership
Accountancy Cost
Board of Directors
This is a group of members who jointly supervise and coordinate the operations of the Company. The objectives of the Board of Directors is to collectively drive the affairs of the company towards success and prosperity.
Board of Directors or Board members as they are oftentimes referred to as are not part of a Sole Proprietorship but rather comes into play in the formation of a Limited Liability Company or other forms of Business formation
The Board Members are elected by the Company and are representing the Shareholders in the effective running of the Business. The Board Chairman or chairperson is the leader and final authorizer of the Board. Periodic Board Meetings are held frequently to deliberate, analyze and decide on key matters of the Company by the Board Members and its Chairperson.
Shareholders vs Stakeholders?
A Shareholder also referred to as a Stockholder could be an individual, an institution or Company who owns one or more shares of the Company. These shares can also be referred to as an Equity stake
The Shareholders are basically the owners of the Business and therefore reaps the ultimate benefit and success of the Business
A Stakeholder has an interest in the success or performance of a company for more reasons other than having a share in the Company. These could be Employees, Managers, Directors, Suppliers, etc. While a shareholder, on the other hand, is also a Stakeholder as he has interest somehow in the Business too. A shareholder is also a stakeholder of a company whereas a stakeholder might not necessarily be a shareholder
Tax Identification Number (TIN) (Whats is TIN in Nigeria?)
The Taxpayer Identification Number shortly called the TIN Number is a unique number assigned to each Individual or Corporate Entity by the Federal Inland Revenue Service (FIRS), the body assigned to manage and collect Tax in the Federation.
The Body in charge of Tax regulations in Nigeria is the Joint Tax Board (JTB). Whereas the body that is tasked with the duties of issuing Tax Identification Numbers and the clearance Certificate is the FIRS.
As a registered Company, be it a Sole Proprietorship or a Limited Liability Company, you are mandated by the Companies income tax of 2007 to pay your Tax. Other laws enforcement for Tax Payment are the Personal Income Tax Act of 2011, The Value Added Tax Act of 2007 and many other Tax related Acts and Laws
3. Incorporated Trustees
The Incorporated Trustees is another form of Company structure where the essence of the entity is not for profit nor is it a Business but rather an Entity that is formed by a group of persons based on culture, belief, religion, a charity cause, scientific matter, Literacy, Social Development, etc.
The formation of an Incorporated Trustees is based on section 590, part C of CAMA Law 2010 (Companies and Allied Matters Act). This was adopted for the advancement and development of Scientific, Religious, Literacy, Educational, Social, Cultural, charity and sporting matters.
An Organization like this can operate even without registration but as I made mentioned about the benefits of registering your Company, an NGO that does not register, will not be able to have a recognizable corporate Identity by law. As an NGO, you are deemed as a NON-Profit Organization
Advantages of Incorporated Trustees
There are several advantages and benefits of registering your organization as an Incorporated trustee
Incorporated Trustees will outlast individual trustees
10 Companies that can Register as Incorporated Trustee
Church
Mosque
Social Clubs
Charity Organization
Scientific fairs
Open research & Development
Non-for-Profit Organizations
Social Development Company
Orphanages
NGO-MFI (Non-Governmental organization Microfinance Institution)
Benefits of registering a Company in Nigeria
Some People might want to know the importance of business registration in Nigeria before considering a registration or not. Below I will outline some crucial benefit of registering a company with CAC in Nigeria
The importance of business name registration in Nigeria cannot be overemphasized as you stand to benefit a lot as a legal entity.
10 Benefits of registering a Business Name in Nigeria
1. Reserving your Name
2. Certificate of Incorporation
3. Gaining your Reputation
4. Bank Account in the Company's name
5. Being Protected Legally
6. Access to Business Loans
7. Legacy and Continuity
8. Government Paid Employees
9. Access to Government Grants
10. Business Trips to Countries
Reserving your Name: If you don't register your Business Name on time and someone else snaps the name or something similar, you will not be able to register the same name or anything similar to it as the Corporate Affairs Commission are strict on name similarities
You will be issued a certificate of Incorporation: The Certificate is more than just a certificate, it is an identity or seal that proves to your customers that you mean Busines and that you are there to stay. Most companies paste a copy of their CAC certificate in their Business premises to show credibility and good intents
Gaining your Reputation: By registering your Business Name, you are sharing a pie of your own Reputation in the crowded Business place. When reaching out to a new prospect, it is oftentimes difficult to just earn their trust, one thing that could help with this is the fact that your Business is a registered Business with the CAC. You would want to let your customers know that your business is a reputable one by trying to let them know somehow that your Business is a registered Business.
Having a Bank Account in your Company's Name: If you start a business today and do not register it, you will not be able to open a Bank Account with the name of that Business. And it is not safe or credible to use your personal Bank Account to do Business with New Clients, Suppliers and Partners. Most Firms will not trust doing Business with you if the Account you are asking them to Pay Money into is not of the Business Name.
Being Protected Legally: As a Legal Business, you will be protected from certain liabilities of the Company because you are a distinct entity from the Business itself and therefore would not be personally held responsible for certain debts and liabilities that the Company might incur. For instance, if the company takes a loan or you take a loan through the company and defaults, the lenders can only lay claims on the Company and its asset and not you nor your assets
Access to Business Loans: There is a big difference between a personal Loan and a Business loan and it would be tedious to try to use a personal loan to run a Business. Therefore registering your Business will make it much easier to secure a business loan. When applying for certain loans as a Business, some Lenders or Investors will need your Company Docuemnst to prove that they are actually dealing with a Company
Legacy and Continuity: The main essence of starting a Business was not supposed to be able to start it and die with it but rather to build a legacy that will outlive you. So a business that is not registered is bound to have no concrete structure, formation or continuity plan which makes it a business with a short life span
Hiring Cheap Interns & Government Paid Employees: As a registered Business, you are able to legally employ staff for your various openings while also being eligible to get low-paid employees or government fully-paid employees to work for you. An example of this scenario is getting fresh graduates from the National Youth Service Corps (NYSC) program which are low paid or the SURE-P program which is fully paid by the government for 12 Months. apart from programs like these, there are other programs that will require your Certificate of registration to be able to function.
Access to Government Grants: There are certain government grants and funding that you would not be able to apply to if your Business is not a legally registered entity in that country. Even though its the most common and simplest form of registration which is a Business Name or Sole Proprietorship registration
Business Trips to Countries around the World: Most people who travel abroad also do so in the name of Business. While applying for a Business Visa, it is almost certain that your Documents or references would be required to prove that such Business exists and the only documents that are a legal proof to this are your documents of registration obtained from the CAC
Question & Answer Session
What is CAC certificate?
This is the certificate issued to you by the Corporate Affairs Commission as evidence of a registered Business in Nigeria with the right to carry out Business within the jurisdiction and laws of the federal republic of Nigeria
How do I get my tin number in Nigeria? (Business)
1. First, you will fill out the TIN application Form
2. Provide your Business Registration Number, Business Name, Registration Certificate or Certificate of Incorporation
3. Complete other Form sections like the Date of commencement, principal Address of Business, etc.
How do I get my tin number in Nigeria? (Individual)
1. Obtain and complete the TIN Application form
2. Make available any means of ID (Drivers License, International Passport, National ID card, Staff ID card, etc.
3. Provide your Address, Phone Number and any other required information on the Form
Who is the head of Corporate Affairs Commission?

The CAC currently has an acting Registrar-General / CEO in the person of Lady Azinge Azuka Obiageli
What are the requirements for registering a business name
Depending on the type of business you are trying to register, you will need
1. A means of Identity
2. Board Resolution
3. Names of the Members
4. Complete Article of Incorporation
5. Money for Registration
6. Share Structure
how to check if a company is registered in Nigeria
On the CAC Website, there is a public Name Search that you can use to check if a certain Company is truly registered

1. Go to CAC Website through this link cac.gov.ng
2. Click on the Public Search Form
3. The Form will show up requesting for the Name of the Company
4. Tick the bot check verification and hit on search
5. A detailed result of the Name of the Company, Address, RC Number, etc will be shown to you
How to access CAC login from home
You can access your CAC login from home through this URL https://services.cac.gov.ng/login
What are the benefits of registering a business name in Nigeria
There are 10 Benefits of Registering a business name in Nigeria and they are;
1. Securing your Name
2. Certificate of Incorporation
3. Gaining your Reputation
4. Bank Account in the Company's name
5. Being Protected Legally
6. Access to Business Loans
7. Legacy and Continuity
8. Government Paid Employees
9. Access to Government Grants
10. Business Travel advantage
how to confirm a company is registered
If you want to know if a certain company is registered in Nigeria, use the Public Name Search Engine on the Corporate Affairs Commission website https://publicsearch.cac.gov.ng/ to search the name.
If the Company is registered, it will be seen there, else if it isn't, the reverse would be the case, No result!
How much is business name registration in Nigeria?
This depends on how and where you are doing it, but on the Official CAC website, a Business Name Registration of Sole Enterprises formation cost just N10,000.
NOTE: You might incur other costs apart from this, like the Form Fee, Legal fee that might be charged by the Lawyer who will authorize it for you
On other Platforms, it cost N25,000
How long does it take to register a business name in Nigeria?
It takes approximately 1 – 2 Weeks tops, all things being equal, but most times if the names you are giving are not scaling through sooner, it might take way longer
How do I register my small business in Nigeria?
Follow these steps below to register your Small Business with the Corporate Affairs Commission
1. Signup on YAIOA as a Client
2. Fund your account with the amount required to Register your small Business Name
3. Subscribe to the Business registration Subscription amongst other Subscriptions there
4. Wait for 1 – 2 Weeks to get your Certificate of Incorporation
What's the difference between registering a company and business name?
Registering a Business Name is like registering a trading name that you intend to use for a Sole Proprietorship Business which is the same entity as yourself while registering a Company is when you legally incorporate a Limited Liability or other Business Formation with Article of Incorporation that distinguishes you as a different entity from the Business
Where is CAC office in port harcourt
CAC office in Port harcourt is at Plot 30 Danjuma Drive, Road, Trans Amadi, Port Harcourt
Where is CAC Office in Kano
CAC Office in Kano is located at No. 52 Unity Road, Off Ibrahim Taiwo Rd, Kofar
Where is CAC Office in Benin City
The CAC Office in Benin City is located at number 44 Godwin Abbe Way, Oka, Benin City
Where is CAC Office in Nigeria
You can find a location to all the CAC Offices in Nigeria from the CAC States Office page here: http://www.new.cac.gov.ng/home/state-offices/
Resources and References
Business Registration in Nigeria in Pictures (Photos)
10 Benefits of Registering a Business in Nigeria (Photos)
We are sorry that this post was not useful for you!
Let us improve this post!
Tell us how we can improve this post?