You can obviously, to an extent carry out your job assignment in your various homes, but the atmosphere may not be the kind you will get in a coworking space in Boise Idaho.
Whether you are a freelancer, full-time worker, part-time worker, or an entrepreneur who loves to meditate, carrying out your work duties in a work environment where you will be inspired and encourage to reach your ultimate goal is all you will need.
If you are in Boise Idaho, you should consider the best coworking space in Boise Idaho, this location has a cool atmosphere for working and learning.
An environment where you will not be distracted unlike home where you can easily be distracted from work but these coworking spaces are primarily designed to encourage focus while at work.
Although coworking spaces are best for freelancers and businessmen/ entrepreneurs,  it also gives opportunities to full time or part-time workers to explore the advantages a coworking space has to offer.
It has been predicted that by 2027, close to 60% of the U.S working population will now be freelancing, so why don't you go through the coworking space here, this will help you choose where will be very convenient for you.
Below is a list of coworking spaces in Boise Idaho:
360 Nigeria App - Business, School, Job, Finance, News, Predictions, Games, Education, Bible, Food, Shopping & more
The beautiful architecture of the Village at Meridian is an inspiring sight to start the daywork. The workspace which is strategically located in a vibrant, inspiring location is just a home to several business communities from a cross-section of industries.
It is well furnished with beautiful exteriors, flexible office space, and a business lounge to make the workspace a place where you can make a choice of your comfort. With excellent transportation connections and day-care facilities on-site, this family-friendly location reduces the burden of balancing different commitments.
Location: 3597 E. Monarch Sky Lane, Meridian, ID 83646
Membership
Office Space From $ 340 each person/month
Coworking From $ 330 each person/ month
Virtual Offices From $ 75 per month
Meeting Rooms From $ 39 per hour
Amenities
Business park location
City/Town Centre
Day Care
Elevator
Gym and fitness room
Lounge Area
Major transport links
Meeting Rooms
On-Site Lunch Restaurant
Outside Seating Area / Terrace
Parking
Raised Floors
Sandwich Service
Suspended Ceilings
Vending machines
Videoconferencing studio
The wheelhouse is Boise's first Class A Downtown shared workspace, it provides the needed boost to pull the energy and innovations from Boise's entrepreneurs and maintains Business and community to support a growing Boise!
Location
176 S. Capitol Blvd.
Second Floor
Boise, Id 83702
Amenities
Boise's only Class A – Downtown shared workspace
Permit Parking – Access to reserved spaces at additional cost
24 Hour Fob Access
Unlimited Printing
After hour shared space access to host training or events
Boise's top professionals and businesses
Unlimited conference time (Based on schedule)
Kitchen (Fridge, Dish Washer, Toaster Oven, Coffee Maker)
Assigned Desk – $300 / mo
·Adjustable Height Desk / Lockable File Pedestal at workstation / Access to store food in kitchen refrigerator / Ability to mount and store monitors and maintain a desk space
PRIVATE OFFICE – $550 / mo
The current one and only private office in the space including all amenities listed at the assigned desk level.
Additional private offices may be added if demand allows
The Office Evolution is strategically located in the heart of downtown Boise for easy accessibility and productivity, it provides flexible solutions for small business owners, entrepreneurs, remote teams, and professionals. With benefits associated with local ownership and members have 24/7 access to OE Boise and a network of locations nationwide. start working immediately in our flex space and avoid the costs of setting up and maintaining a leased office
 Coworking Membership Includes:
Private furnished offices
Meeting rooms
Individual hot desks
Remote reception
Business address
Virtual assistance 
Phone answering
 Office space at $300/mo*
Your personal dedicated workspace
$60 of meeting room time per month
Discounts on conference rooms and day offices nationwide
24/7 access to shared workspaces nationwide
Business Address Plan
Live Answering Plan
High-Speed Wi-Fi internet
Meeting Room at $40/hr*
Fully furnished Meeting Rooms and Day Offices
No monthly fee
Professional front desk reception to greet guests
Complimentary coffee and te
Shared workspace at $99/mo*
Modern and Flexible community workspace
Discounts on conference rooms and day offices at home location
24/7 access to shared workspaces at home location
Amenities
Friendly Atmosphere
Meeting Room
Business Community
High-Speed Wifi
Free Parking
Training Room
community Kitchen
24/7 Access
Nationwide Network
Onsite Cafe
Coworking Space
Three Conference Rooms
Podcast Rooms
If you need a place away from home to carry out your work assignment effectively, this intelligent office is what you need, located in the Iconic Eighth & Main Building completed in 2013. It was the former Eastman Building which burned down in 1987. The foundation was excavated several floors below ground level and concrete work began, when the project ran out of money and became the infamous "Boise Hole.
Location: 800 W. Main St., Suite 1460 Boise, ID 83702
Office Space – Find a private and productive place to get work done and entertain clients. Turnkey dedicated and OnDemand office solutions without a long-term lease.
Meeting Rooms – Do you know where you'll hold your next meeting? Let us help.
Virtual Address – Office intelligently and elevate your professionalism with a business address in a well-known location.
Phone Answering – When a prospect or customer calls, let someone else answer the phones. Now you have more time to focus on your most important business tasks.
Amenities
Office Cleaned and Sanitized Daily
Locally Owned
High-Speed Wifi
Conference Phone
Print | Copy | Scan
Premium Address
Executive Suites
Hourly Office Rental
Meeting Rooms
Private Locked Mailbox
Trailhead Basecamp offers innovators of all types a place to bring their work to life. Located on the Southeast corner of 8th and Myrtle in the southern tip of Boise's tech corridor.
$50/mo – Open Desk Space
Weekday Access
Free Coffee
High-Speed Internet
$150/mo – Open Desk Space
Weekday Access
Free Coffee
High-Speed Internet
Conference Rooms
We are a centrally located co-working space close to Boise and the other surrounding cities and conveniently off of Eagle Rd. This shared workspace is located upstairs in our loft area. The loft is furnished beautifully with 2 large tables and seating for 10 comfortably. Seating is on a first come first serve basis. We provide seating for 10. We offer free parking, beverages, kitchen access, office storage, and reception services for your convenience.
Location: 1045 South Ancona Avenue, 140, Eagle, ID 83616
Workspace Types
Amenities & Services
WiFi
Coffee/Tea
Entry
Filtered Water
Furnished
Hosted Reception
Kitchen
Mailbox Services
Meeting Rooms
Parking
Phone
Print/Scan/Copy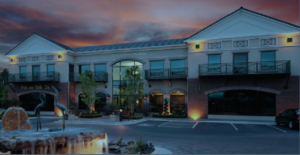 For the busy professional looking for more privacy and their own office space. Up to date, modern building right on the Boise River and Greenbelt. Right off Eagle Road, near downtown Eagle, and many restaurants and businesses. 
Location:  775 S Rivershore Ln STE 200, Eagle, ID 83616, United States
Amenities
Private, locking offices
Shared kitchen
Shared conference room with the video conferencing ability
High-speed internet
Professional front-desk receptionist
Several offices include outdoor patios
Free parking
Located on the 2nd floor of a building with an elevator
Private offices starting at $600/month up to $1200 for large offices
| | |
| --- | --- |
| Open Desk Space  | $55/month |
|     (5 visits per month) |   |
| Dedicated Desk | $360/month |
Offering a warm and friendly business environment, Opus' experienced team understand the requirements of startups and small to medium business and take pleasure in providing a great end to end client experience, to meet your individual needs.
Opus Workspaces provide professional, flexible, and affordable serviced office solutions at a premium address.
OpusVO gives you the prestige of having an office with the budget of working from home. Receive all your business mail at a professional office building.
Location: 13601 West McMillan, Boise, Idaho, 83713
All Our Virtual Offices include for $99/ Month:
Live Receptionist
Corporate Mailing Address
Company Phone Number
Company Fax Number
Premium Call Transferring (call forwarding)
Voicemail Converted to Email
Fax Converted to Email
Do you need a coworking space or wish to woe your clients with a hosted affair? We will make your experience at our conference venues in Downtown Boise as effortless as possible.
Davinci has executive meeting room centers, you can pick from the offices and configurable meeting rooms, board rooms, conference centers, event spaces, and more to address your short- and long term meeting space needs.
Location: 702 W Idaho St #1100, Boise, ID 83702, United States
Membership
Here there are shared office spaces that are quieter than public places & have unlimited amenities during your stay in the place. Just the place that focuses on employee retention & creating an office culture that suits all ages and has the ability to make Produktiv their company's long-term home. Just want to get out of the house or visiting the Boise area, you can join us too!
Amenities
Annual Contracts
Month-to-Month Contracts
Daily Passes
Benefits
Conference Rooms
Color Printing
24/7 Office Access
Fully Furnished
Fueling Your Team
Marketing
Conclusion
There you have it, the top 10 coworking space in Boise Idaho
This list of coworking spaces in Boise Idaho was not screened under the influence of preferential treatment but was judged based on what their ratings and review from past and present members
We are sorry that this post was not useful for you!
Let us improve this post!
Tell us how we can improve this post?