In this article, I will teach you ways to earn money with blogger in 12 minutes. I know how frustrating it can be when looking for ways to earn money from your blog. That is the reason I have put together, these tips to guide you on this process.
Earning money from blogging is not a get-rich-quick ordeal, neither is it the easiest way to make money; the great thing about it is that just about anyone can be a blogger.
The first thing to take note of is the fact that your earnings depend on so many factors like your niche, your dedication to your blog, traffic, consistency, digital advertising techniques and so on.
Finding a niche, staying patient and dedicated enough to build traffic and following pretty much sums it up.
There are various options to choose from when thinking of how to monetize or earn money from your blog. It all depends on your level of blogging and the kind of blog that you run.
All you have to do is to pick any of the options that match your style of blogging or your blog niche.
Ways To Make Money From Your Blog
1. Ad Networks:
There are various Ad networks that are widely used to earn money as a blogger. The three common ones are:
Google AdSense helps to sell your ad space on your behalf. It is of greater advantage to bloggers with a large and engaging audience. They work by sharing ads that are relevant or similar to a specific page on your blog.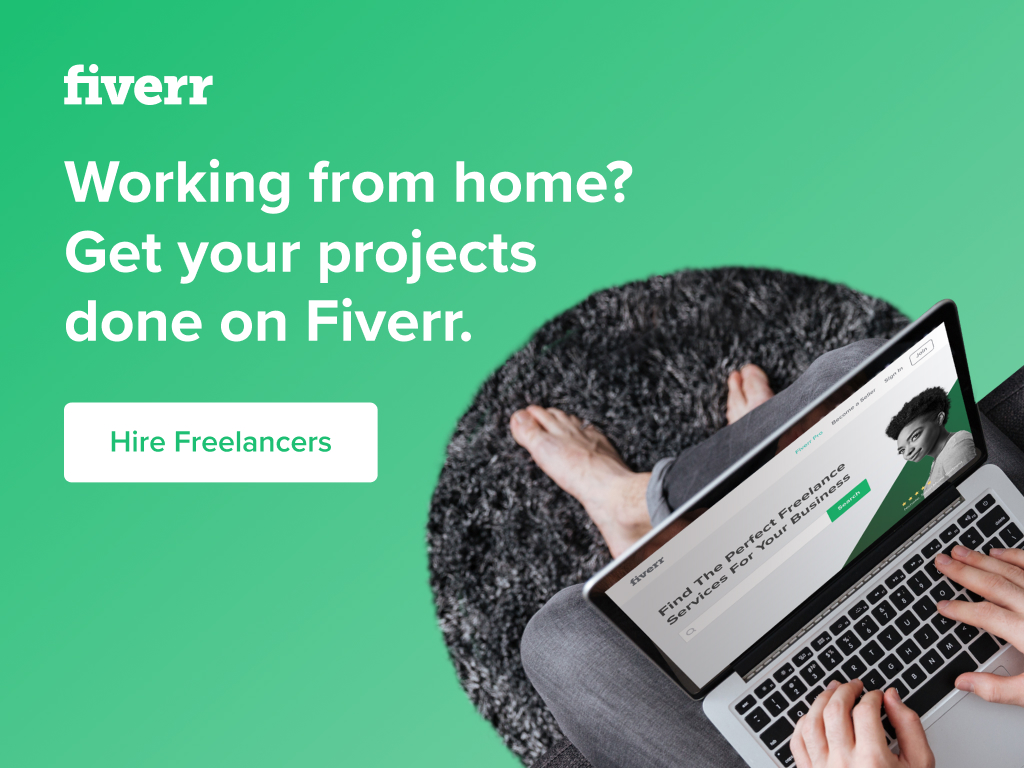 For example, if your blog is about food and on a particular page you just posted about making pasta, Google AdSense might show an ad about a particular pasta company product or an ad about an ingredient that can be used to make pasta.
LIST YOUR PRODUCTS & SELL MORE

You can now list your Products on the YAIOA Marketplace and sell to a global audience around the World.

HOW TO GET STARTED

Learn more here and Signup as a Vendor.

List your Products or Services on the Marketplace

Get Sales Notifications, contact Buyer, make timely Delivery and withdraw your Earnings
As the owner of the blog showing the ad, Google AdSense pays you when a viewer clicks or interacts with the ad on your blog page.
With Google AdSense, many advertisers are willing to pay a premium price for your space because of the ability to make online ads relevant to the content and audience of your blog.
Media.net is a contextual and display Ad method similar to Google AdSense. You can easily customize your own ads and also block advertisers and certain keywords from appearing especially when it comes to blocking ads from your affiliate programs else you risk losing your affiliate partner commissions.
It takes about five days to get approval on media.net but takes about a minute to apply. After that, your account representative can proceed to quickly help you approve any additional sites that you may have.
Media.net requires no minimum traffic and the language requirement is the English Language. Also, restrictions are placed on adult, pornographic or any illegal content.
They use the cost per click pricing model and the payout is made monthly via PayPal or bank transfer with a minimum of $100
YAIOA is an acronym for "Your All In One Account". It is a platform that helps you to do and achieve more and also explore other possibilities.
As the name implies, all you have to do is to register as a VENDOR on the platform for free and create a subscription plan for ad space on your website that people can subscribe to.
The description of your subscription should be detailed so as to sound convincing to prospective clients or advertisers.
After saving your subscription, YAIOA will then generate a JavaScript code for you that you copy and paste on the particular spot of the website that you want to sell.
Once this button is clicked by advertisers come to the YAIOA site to buy ad space, it will automatically take them to where they can make payment for the ad space.
After payment has been confirmed, you can now go ahead to place the banner on your site for the time frame that was subscribed for by the advertiser.
2. Affiliate Marketing
Affiliate marketing, simply put, means recommending products and services in exchange for a commission. This is another great way to earn money as a blogger because of its profitability.
This is because you will make more money from a single sale than a single click when using a contextual ad. This method is common among bloggers.
Some affiliate marketing programs that you can join are:
Another good thing about Affiliate marketing is that it can be used on any blogging platform.
All you have to do is share your unique affiliate link of any of the products you are recommending and earn a commission when a purchase is made.
3. Sell Digital Products e.g. eBooks
If you choose not to advertise other people's products on your site or maybe you are looking for another stream of income, you should consider selling digital products like eBooks, Apps, plugins, online courses, images, themes, etc.
If you notice, the model of business of most top bloggers has to do with selling their own products such as an eBook.
You just have to pick a preferred topic, compile an eBook on that topic, and put it up for sale on your blog or other sites like amazon. As a blogger, you can earn a decent amount of money by selling eBooks online.
Another way to go about it is to compile the articles on your blog into a well-structured book and sell it on your blog and other platforms to earn money.
4. Native Advertising
Native advertising is one of the spearheaded methods of making money from blogging as a blogger.
Some native advertising methods that are worth your time are:
5. Launch an Online Course
This method is mostly used by advanced bloggers. If you are a blogger and can create a 1-2 hour video, then this method would work for you. Launching an online course has now been made easy, all thanks to technology.
Some platforms you can use to create and sell your online course are:
6. Direct Advertisement
Direct advertisements can replace Google AdSense units with direct ads instead. Trying different networks and adding a page on your blog called "Advertise with us to get new deals" is one of the best ways to get started.
The best way to do this is to create a professional email address using Google apps. You may choose to use HubSpot free CRM to set up the process as it will help increase your workflow in a great way.
7. Sponsored Reviews
Paid or sponsored reviews are a great way to boost your monthly earnings as a blogger. You can easily make as from $10 and above for a small post review.
Some websites where you can find sponsored content or paid review opportunities are:
8. Run Campaign for Brands
This works perfectly for any type of blog with an already established audience. By running campaigns for brands, you could help them reach their target audience and for this, you will be doing a brand collaboration.
You can run webinars, make videos, or even paid Ads. This method is fast becoming one of the rampant ways that are used to earn money from blogging.
9. Services
You can offer various services based on your skills and depending on what you are good at. You can offer SEO, WordPress, content writing, etc.
Offering services will help you to hone your skills and at the same time help you earn more money.
There is really nothing difficult about launching your own services, it's pretty easy. You just have to create a page on your blog where you list the services you are offering.
Just be sure to place the link where it can be easily visible. This helps make it easier for your audience to contact you for more inquiries about your services.
10. Public Speaking
Once you've been able to establish a reputable blog and gain authority in your space as a blogger, you tend to get a lot of invitations to speak at conferences which are very profitable.
Some bloggers earn as high as $10,000 per speech which can even go as high as $100,000 when you add product sales that resulted from the speech.
Summary
It is very possible to earn money with blogger in 12 minutes if you treat it as a business and not just a hobby. Your blog may first start as a side project but you can slowly grow it into a source of full-time passive income.
Just like anything meaningful, it takes hard work, patience, and dedication to get there and when the results start showing, you won't have any regrets.
I hope you find these guides on how to earn money with blogger in 12 minutes very useful and effective.
We are sorry that this post was not useful for you!
Let us improve this post!
Tell us how we can improve this post?