For those searching for employment agencies Birmingham Al, we have compiled a detailed list that will help you get the best fit for you.
In our recent post "employment agencies in Alabama, we talked about how getting the right employment agency makes job hunting easier and getting employees faster.
Birmingham also has lots of staffing agencies and it is important to know each and every one of them, their areas of specialty, address, phone numbers, and mode of operations. That's the main reason we've put up this list.
List of Employment Agencies Birmingham AL
Robert Half is a leading global staffing agency that started as a small firm in 1948 but is now one of the world's largest specialized recruitment firm with offices across the globe. If you are looking for top talent, job opportunities, or need a consulting solution for managing your business and resourcing challenges, Robert Half got your back.
Robert Half specializes in areas like
Accounting & Finance
Administration & Office
Creative & Marketing
Legal
Technology & IT
And lots more
They've received so many honors and awards across the years including
An award by FORTUNE for World's Most Admired Companies (2020)
An award by Forbes for The best Employers for Diversity (2020)
America's Best Professional Recruiting Firms (2019) by Forbes
And much more
Contact details and Address
Address: 3535 Grandview Pkwy, Suite 340, Birmingham, AL 35243-1938
Phone: 205-738-0089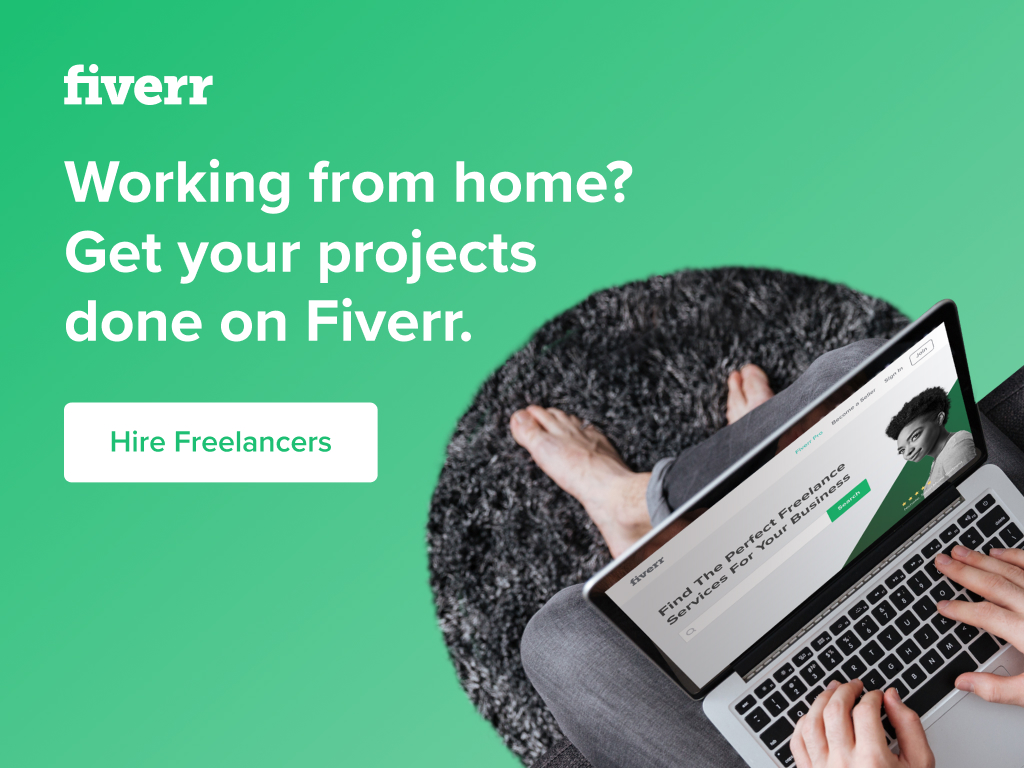 Adecco Staffing is also a global staffing agency with a branch in Birmingham, Alabama. As an employer looking for highly-qualified candidates, Adecco staffing got the best of the best. As a job seeker seeking employment opportunities browse among the numerous job listings on Adecco and get the job right for you.
LIST YOUR PRODUCTS & SELL MORE

You can now list your Products on the YAIOA Marketplace and sell to a global audience around the World.

HOW TO GET STARTED

Learn more here and Signup as a Vendor.

List your Products or Services on the Marketplace

Get Sales Notifications, contact Buyer, make timely Delivery and withdraw your Earnings
This is a global highly recognized employment firm serving over 60 countries and has offices in more than 400 locations.
Adecco areas of specialty include;
Accounting & Finance
Call Center & Customer Service
Creative & Marketing
Engineering
Hospitality
Industrial & Manufacturing
IT & Technology
Medical & Science
Legal
Office, Clerical, & Administration
Retail
Transportation
Warehouse
Contact details and Address
Birmingham Office Address: 3000 Riverchase Galleria, STE 30, Birmingham, AL, 35244
Phone: 205-985-3123
Pridestaff is one of Alabama's top recruitment agencies that serve and specialized in accounting, administration, biotech, call centers, engineering, financial institutions, manufacturing, non-profits, production, pharmaceutical companies, and many more.
As an entry-level worker, senior executive, HR manager/ front line supervisor Pridestaff's main priority is to know what matters to you, your goals, priorities, as well as success.
This staffing firm recruits, pre-screen, and screens job seekers and execute traditional, behavioral and situational interviews to make sure that they recruit the best right for their client companies.
Pridestaff utilizes a variety of tools to enhance the pre-screening and screening process. Pridestaff has a team of dedicated and experienced staffing and recruitment professionals that implement the necessary steps in order to ensure success for the employees and employers.
This employment agency's main goal is to help client companies control workforce costs and increase productivity by matching the right candidates to the right jobs.
They've been providing highly-skilled employees in Birmingham and other communities in the yellowhammer state for more than ten years.
Contact details
Address: 3659 Lorna Rd Suite 165 Hoover, AL 35216
Phone: 205-876-8844
Email: [email protected]
Snelling is one of the best recruitment agencies in Alabama and also one of the largest in the nation. This staffing company was founded in 1951 and has helped match people with opportunities, and has also continued to set the standard of excellence in the recruitment industry.
Snelling has what it takes to resolve your most complex recruiting challenges or connect you with the job opportunity you seek.
Contact details & Address
Address: 1 Independence Plaza Suite 702 Birmingham, AL 35209
Phone: 205-879-9950
Fax: 205-879-9150
Email: [email protected]
ITAC Solutions makes it easier for you to get jobs and get qualified employees. It is a recruitment agency that values and keeps a strong relationship with client companies and job seekers.
This staffing firm carefully selects the best candidates and match with the best companies. One of their goals is to connect great people with great companies.
They offer a variety of placement options like temporary, contract staffing, contract-to-hire, and direct hire options. ITAC Solutions are well-equipped to help experts and companies find the right placements.
Contact details and Address
Address: 700 Montgomery Hwy, #148 Birmingham, AL 35216
Phone: 205-326-0004
The Automation Personnel Services is a top recruitment firm in Birmingham, AL that connects professionals with employers in different industries. This staffing firm provides personnel services to clients, selecting qualified, reliable candidates who meet the client's unique specifications.
Automation personnel services screening requirements can be custom designed to meet all client companies' needs and also includes criminal background checks, drug screens, experience requirements, certification and other unique requirements of its clients.
Automation personnel Services is among the best employment agencies in Alabama and has received lots of honors and awards including the Safety Standard of Excellent Award by the American Staffing Association (2019).
Contact details & Address
Address: 3500 Colonnade Parkway Suite 500 Birmingham, Alabama 35243
Phone: 205-733-3700
If you are looking for strategic staffing solutions, this staffing firm brings you the talent you need, when you need it. Its recruiters and consultants are senior-level subject matter professionals always ready to deliver a precision talent suitable with an excellent. Strategic staffing, executive search, and permanent placement solutions.
Vaco takes care of everything concerning temp and permanent employment staffing and lets you (employer) focus on running your business.
This employment age is always ever ready to assist the best and brightest candidate to find the freedom that comes from fulfilling their professional potentials with companies that value human connection.
Vaco offers services such as consulting, executive search, permanent placement, managed services, corporate relocation, strategic staffing, etc.
Contact details & Address
Address: 1900 28th Avenue South, Suite 250, Birmingham, AL 35209
Phone: 205-414-9599
Email: [email protected]
This is also one of the leading employment agencies in Birmingham and also one of the most recognized staffing firms in Alabama. Since 1981, VIP Personnel has been serving Birmingham, and other Alabama cities and has successfully helped thousands of employers and employees with their temporary and permanent staffing solutions.
This staffing firm's primary goal is to provide the highest quality of service in the staffing industry. VIP Personnel has well-trained and educated staff highly-skilled in the area of recruitment.
VIP Personnel Inc. strives daily to place the most qualified candidates with the best client companies to create success for both parties.
Their areas of specialty include:
Accounting & Finance
Administrative/Clerical/Customer Service
Banking
Data Entry
Engineering
IT & Technology
Medical & Science
And much more
Contact details & Address
Address: 360 Riverchase Parkway East Birmingham, AL 35244
Mailing Address: P.O. Box 361925 Birmingham, AL 35236-1925
Phone: 205-733-8889
Fax: 205-733-8817
Email: [email protected]
AccuStaff is a locally owned staffing firm serving employees and employers throughout Birmingham, Alabama, and surrounding communities. This staffing firm has a dedicated team that is passionate about placing skilled talent and match them with the best client companies.
AccusStaff is well-equipped to meet your staffing, recruiting and job search needs in Birmingham. They are a group of local staffing experts who care about your goals and are committed to your success.
Contact details and Address
Address: 240 Old Towne Road, Birmingham, AL 35216
Phone: 205-822-0084
Email: [email protected]
Darrell Walker Workforce is a leader in the fields of temp staffing, executive recruitment, professional career placement, and payroll services. It is a locally-owned and operated staffing firm that was founded by Darell Walker in 1953 since then has been offering numerous employment opportunities, including part & full-time jobs, temp-to-hire-plan, and direct hire.
Their professional and dedicated staff are committed to providing highly personalized service.
Contact details and Address
Address: 1976 Gadsden Hwy #210 Birmingham, Alabama 35235
Phone: 205-508-5511
Fax: 205) 508-5518
Cypress Employment Services is among the leading staffing firms in Birmingham that offers comprehensive skilled staffing solutions. They aim at providing the best for both clients' companies and job seekers.
Contact details and Address
Address: 2501 5th Ave South Birmingham, AL 35233
Phone: 205-224-5600
Fax: (205-224-5604
This employment agency is a full-service provider of general, professional, as well as skilled trades staffing services in Birmingham, and surrounding areas.
Elwood Staffing helps client companies and job seekers by providing a full range of solutions from temporary work to full-time executive positions, and from customized staffing programs to workforce analytics in order for them to succeed.
This staffing firm was established in 1980 and since then has been providing dependable solutions backed by integrity and has offices in more than 250 locations in the U.S.
Contact details and Address
Address: 1058 Montgomery Hwy Birmingham, AL 35216
Phone: 205-822-8234
Fax: 205-823-1170
Email: [email protected]
Conclusion
There you have it, the list of top employment agencies Birmingham AL, their address, contact details, areas of specialty, etc. With the list above, I'm sure you will be able to get the best staffing firms in Birmingham, Alabama.
Most of the employment firms listed here are highly-rated and renowned firms with a national and global presence. Check them out to see which is right for you.
We are sorry that this post was not useful for you!
Let us improve this post!
Tell us how we can improve this post?