Are you searching for job agencies in Alabama? Here is a comprehensive list of the best employment agencies in Alabama that I have carefully put together for easy access. Getting the right job can be challenging at times that's why I have put up this list to make your search much easier.
Although there are lots of staffing agencies in Alabama, with my research, I have been able to choose the top best and share them with you. These employment agencies are companies and firms that act as an intermediary between job seekers and employers. They connect credible talents to companies.
List of Employment Agencies in Alabama
Pridestaff is a staffing agency that serves and specialized in medical offices, law offices, call centers, financial institutions, biotech, accounting, administration, engineering, non-profits, production, warehouse, manufacturing, pharmaceutical companies, and other areas.
Are you an entry-level worker, senior executive, an HR Manager or a front line supervisor? Pridestaff's primary goal is to understand what matters to you, your goals, priorities, and success.
Pridestaff recruit, pre-screen, and screen employees as well as execute traditional, behavioral and situational interviews to ensure that they recruit the best fit for their clients (employers).
This recruitment agency makes use of various tools to improve the pre-screening and screening process. They have a team of experienced staffing and recruiting experts that implement the necessary steps to ensure success for the employers and the employees.
Pridestaff's primary goal is to help employers control workforce costs and increase productivity (especially during peak times) by matching the right candidates to the right jobs.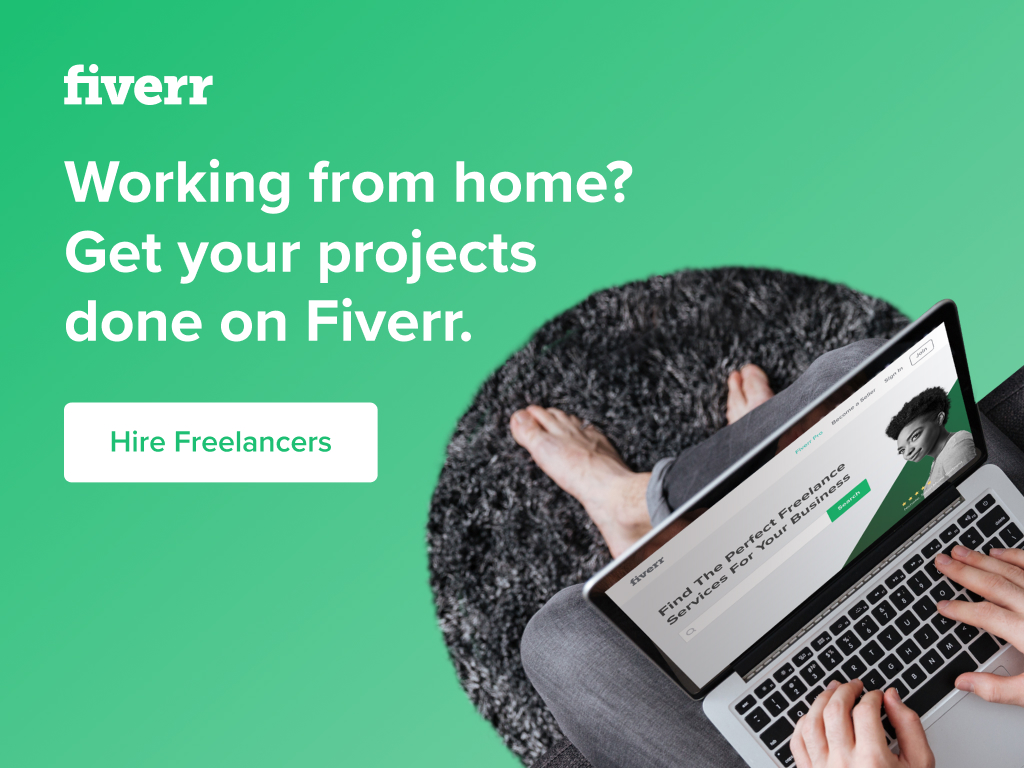 Pridestaff has been providing qualified employees to employers in Birmingham, and other cities in Alabama for over ten years and is recognized as one of the top staffing agencies in Alabama.
LIST YOUR PRODUCTS & SELL MORE

You can now list your Products on the YAIOA Marketplace and sell to a global audience around the World.

HOW TO GET STARTED

Learn more here and Signup as a Vendor.

List your Products or Services on the Marketplace

Get Sales Notifications, contact Buyer, make timely Delivery and withdraw your Earnings
Contact details and Address
Office Address: 3659 Lorna Rd Suite 165 Hoover, AL 35216
Tel: 205-876-8844
Email: [email protected]
Robert Half is a top recruitment agency in the U.S. and even the world at large. Are you looking for top talent, a job opportunity, or need a consulting solution for managing your business and resourcing challenges, Robert Half got you covered.
Robert Half started as a small firm in 1948 but has now grown into the world's largest specialized employment firm with offices across the globe.
As an employer, there's no doubt you'll get highly skilled employees in this firm and as an employee get ready to work with top employers in Alabama.
Robert half has received so many awards and honors including
World's Most Admired Companies (2020) by Fortune
The best employers for Diversity (2020) by Forbes
America's Best Professional Recruitment Firms (2019) by Forbes
Contact details and Address
Office Address: 3535 Grandview Pkwy, Suite 340, Birmingham, AL 35243-1938
Tel: 205-738-0089
Elite Staffing is also a top staffing agency in Alabama that provides both the employees and employers with the highest quality temporary staffing support in the state. It has offices in Alexander City, Anniston, Cullman, Decatur, Dothan, Homewood, Huntsville, Montgomery, Macomb, Muscle Shoals, Northport, Pell City, Saraland, Sheffield, Sylacauga, and Tuscaloosa, Alabama.
This recruitment company supplies businesses, manufacturers, drop-shipping companies and fulfillment companies with highly qualified and professional employees in Alabama and the nation as well.
Elite Staffing was founded in 1991 and it's now one of the fastest-growing staffing companies in the United States. It is a full-service staffing company that provides temporary workers, temp-to-perm placement, direct hire service, and on-site managed programs to complete any staffing needs.
Contact details
Adecco is a renowned staffing agency in the united with branches in Birmingham, and Tuscaloosa, Alabama. With Adecco, employees get perfect jobs while employers hire highly skilled candidates.
Adecco is a highly recognized staffing agency in the world serving 60 countries and has offices in 450 locations.
Contact details and Address
Birmingham Office Address: 3000 Riverchase Galleria, STE 30, Birmingham, AL, 35244 – Tel: 205-985-3123
Tuscaloosa Office Address: 3079 Palisades Court, STE C, Tuscaloosa, AL, 35405 – Tel: 205-752-6565
Personnel Staffing was established in 1981 and since then, has been providing quality services to their client companies, partners and employees. It has professional staffing specialists that will help you with your staffing, recruitment, permanent and temporary needs – all in one place.
Personnel Staffing offers advanced staffing services for various industries, utilizing the latest in employment resources with their ever-growing business relationships. It is one of Alabama's largest independent staffing agencies
Contact details
When we talk about top employment agencies in Alabama, Express Employment professionals is surely one of them. It even has an app that lets employees easily access and manage their job opportunities and options from their smartphone.
Express Employment Professionals was founded in 1983 and it is one of the leading staffing providers in the United States, Canada, and South Africa. The primary goal of this staffing agency is to help as many people as possible find good jobs and also help clients find and hire good and qualified people.
Contact details and Address
BelFlex Staffing Network provides flexible workforce solutions that help candidates, employers, and communities succeed. BelFlex can help you get a good job as well as good people. They support hundreds of businesses in communities in Alabama.
This staffing agency has received many honors and awards including
Best of Staffing Client Satisfaction leader 2014 – 2019
Ranked on SIA's lists of largest staffing firms and leading industrial firms 2016 -2019
Honored for Best Work-based Learning Program in the United States Staffing & Recruitment Industry – 2018
And lots more.
Contact details and Address
Office Address: 6561 AL-69, Tuscaloosa, AL 35405
Tel: 205-561-6672
Finding work of any type is difficult not to talk of finding the ideal job that requires considerable focus, time, and strong network paired with people dedicated to connecting the right opportunities with the right people. That's where ITAC Solutions comes in to help you succeed.
ITAC is a recruitment agency that values relationships over numbers and is dedicated to sticking around for the long-haul rather than the short-term win.
ITAC carefully select candidates and match with the best company. They connect great people with great companies. ITAC offers various placement options including, temporary, contract staffing, contract-to-hire, and direct hire options.
They have about 3 offices across Alabama (Birmingham, Huntsville, and Mobile) and are well-equipped to help professionals and companies find the right placements from the front desk to the corner office.
Contact details and Address
Birmingham Office Address: 700 Montgomery Hwy, #148 Birmingham, AL 35216 – Tel: 205-326-0004
Huntsville Office Address: 400 Meridian St N, #201 Huntsville, AL 35801 – Tel: 256-532-2224
Mobile Office Address: 2651 Cameron Street, Suite D Mobile, AL 36607 – Tel: 251-300-6301
Snelling is a top recruitment agency in Alabama and also one of the largest in the U.S. Snelling was established in 1951 and since then has helped match exceptional people with exceptional opportunities, and has continued to set the standard of excellence in the recruitment industry.
This staffing firm has what it takes to solve your most complex recruiting challenges or connect you with the job opportunity you seek quickly and efficiently.
Contact details and Address
Office Address: 4910 Corporate Drive Suite H Huntsville, AL 35805
Tel: 256-382-4000
Fax: 256-382-2485
This recruitment agency specializes in connecting highly skilled individuals with employers in various industries. Automation personnel Services provides personal service to their clients, choosing qualified, reliable candidates who meet their client's unique specifications.
Automation Personnel Services screening requirements can be custom designed to meet each client's needs and can include criminal background checks, experience requirements, drug screens, certification and other special requirements of its clients.
This is a renowned staffing company that has received lots of honors and awards including the Safety Standard of Excellent Award by the American Staffing Association in 2019.
Contact details
Birmingham Office Address: 3500 Colonnade Parkway Suite 500 Birmingham, AL 35243
Tel: 205-733-3700
VIP Personnel is one of Alabama's leading employment agencies that has become one of the most recognized staffing firms by providing top-notch services.
They've been serving Alabama for over three decades now and have successfully assisted thousands of employers and employees with their temporary and permanent employment solutions.
VIP Personnel's main goal is to provide the highest quality of service in the staffing field. It has a professionally trained and educated staff that is highly skilled in the area of recruitment. This recruitment firm works hard daily to place the most qualified job seekers with the best employers to create success for both parties.
VIP Personnel specialize in areas like;
Accounting
Accounts Payable
Accounts Receivable
Administrative Support
Architecture
AutoCAD
Banking
Bookkeeping
Call center
Clerical
Computer programming
Construction
Customer Service
Data Entry
Engineering
Graphic Design
Information Technology
Interior Design
Legal Assistants
Marketing
Nursing
And many more
Contact details and Address
Office Address: 360 Riverchase Parkway East Birmingham, AL 35244
Mailing Address: P.O. Box 361925 Birmingham, AL 35236-1925
Tel: 205-733-8889
Fax: 205-733-8817
Email: [email protected]
Randstad is a top recruitment agency in the U.S and a renowned global staffing agency. Randstad provides the best job opportunities for job seekers and the best-qualified candidates for employers.
Get the best services when you consider Randstad.
Contact details
Spherion is also one of the best staffing firms in Alabama that connects highly-skilled employees to employers. It was founded in 1946 and today is one of the world's largest HR and recruitment service companies.
As a staffing leader with local roots, Spherion knows the people and employers in Alabama and can connect you directly to them. They have a dedicated team that works diligently to deliver outstanding results.
Contact details and Address
Madison Office Address: 7169 Highway 72 West Suite D Madison, AL 35758
Mobile Office Address: 12 S Florida St Mobile, AL 36606
Montgomery Office Address: 4001 Carmichael Road Suite #310 Montgomery, AL 36106
Arrow Workforce Solutions is an established staffing agency that matches professionals with freelance, contract, try-before-you-hire, and full-time job opportunities at top companies. This staffing firm understands that changes in the employment market are occurring at an unprecedented rate.
Arrow is an industry leader that nurtures individual contribution and adopts the best practices to deliver measurable benefits to all their clients. They have a knowledgeable, experienced, dedicated and professional staff that sees the success of both the employer and employee.
Contact details
Office Address: 3322 South Memorial Parkway, Suite 521 Huntsville, AL 35801
Tel: 256-294-7005
Email: [email protected]
Summary: Recruitment Agencies in Alabama
With the above list of employment agencies in Alabama, I am certain you will be able to get the best recruitment agency that is right for you.
Most of the firms listed here including firms like Adecco, Randstad, and Robert Half has a global presence in over 60 countries and have locations in many states in the U.S. making them more than just employment agencies but rather a global HR and staffing firms.
Check them out, select one that's right for you and place a call to see which lands you a decent job that will catapult you to your next level.
If you find this content helpful, please kindly share it to family and friends, on social media pages and groups.
If there's a company you felt should have been in this list but not here, kindly comment with the details in the comment section and we will endeavor to update it.
We are sorry that this post was not useful for you!
Let us improve this post!
Tell us how we can improve this post?