Are you an employer looking for free job sites in Nigeria for job postings of your Job offers? Then you are in the right place
We have made a compilation of about 12 free job sites in Nigeria that any Company in search of Job Boards to post their Vacancies
An employee looking for a great place to search for a good and genuine job
Or a student looking for a scholarship, career advice or training courses? I bet you have been looking at the wrong places.
So far we have been able to get reliable and genuine free job sites in Nigeria to enable you to reach your dreams, get the job of your dreams and where employers can post great job offers for free.
12 free job sites in Nigeria (Updated for 2019)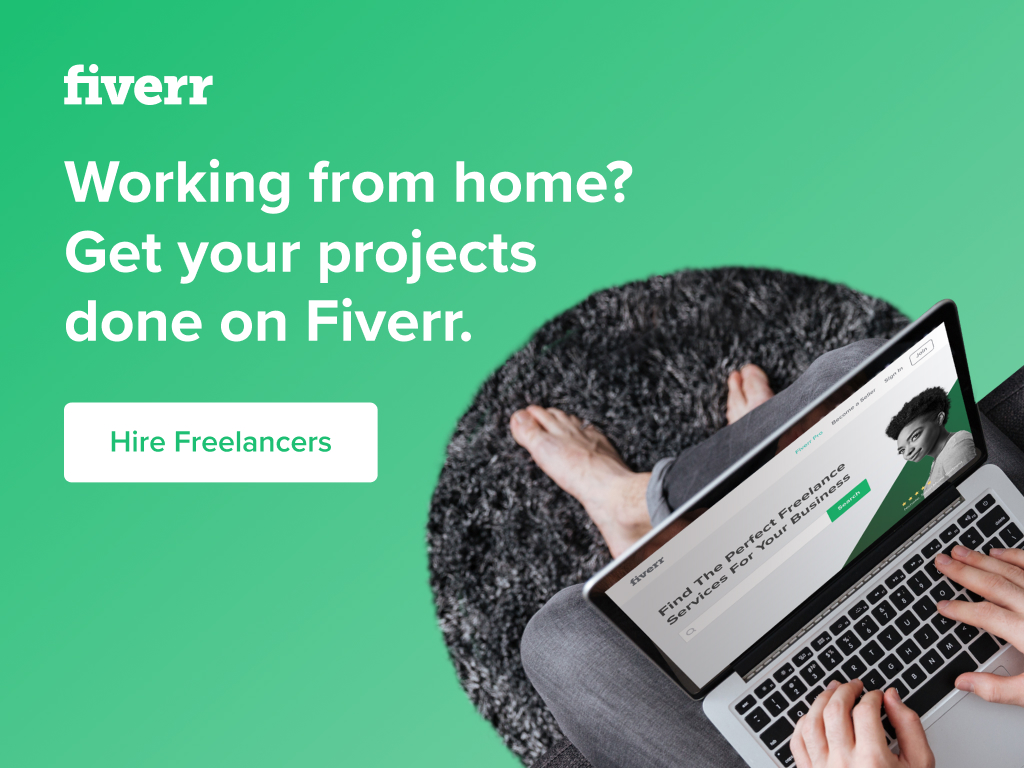 LIST YOUR PRODUCTS & SELL MORE

You can now list your Products on the YAIOA Marketplace and sell to a global audience around the World.

HOW TO GET STARTED

Learn more here and Signup as a Vendor.

List your Products or Services on the Marketplace

Get Sales Notifications, contact Buyer, make timely Delivery and withdraw your Earnings
| Job Site Rank | Job Site Name | Description! |
| --- | --- | --- |
| 1. | Myjobmag | Myjobmag is a platform for both employers and employees. |
| 2. | Ngcareers | This is one of the best site in Nigeria and across Africa. |
| 3. | Jobguru | Jobguru is a great website where job seekers meet employers. |
| 4. | Glassdoor | Glassdoor is a global search engine for jobs and posting. |
| 5. | Jobdelta | Here in this site, you get good job offers and alerts of new jobs. |
| 6. | Naijahotjobs | Popularly used in Nigeria for job search. |
| 7. | Joblistnigeria | Joblistnigeria is well known for job offers and posting of jobs. |
| 8. | career24 | Career24 brings job seekers and employers together. |
| 9. | Justjobsng | Justjobsng brings job offers to you on their platform. |
| 10. | Hotnigeriajob | This is a well-known site in Nigeria when it comes to job offers. |
| 11. | Jobisland | Jobisland is a site for job seekers and employers for job posting. |
| 12. | Indeed | Indeed is known worldwide for lots of job offers. |
Below are free job sites in Nigeria.
Myjobmag is a great platform that provides the opportunity for employers to connect with candidates suitable for the job.
It also a place where employers can post their job offers and employees browse the job offers for free.
Mjobmag offers:
Job tips are offered by Myjobmag to help in improving your curriculum vitae, cover letters, interviews, and other job tips
Salaries reviews
Earn more money and discover companies in Nigeria salaries in any field of work you apply for.
you can browse salaries by Job, by location, and by specialization.
Internships and career development
the internship opportunity is been offered to potential interns, to work for an organization for a limited period of time.
Interns are usually undergraduates or fresh graduates, and most internships last for months or a year.
Videos helpful videos:
powerful inspirational videos, spoken words, success stories, entrepreneurs must watch videos.
Training Courses offered in my jobmag are:
Microsoft Excel training, digital marketing master class for business owners, web design without coding and integrated paid media marketing.
Ngcareers is one of the globally use site and one of the top searching site for jobs.
You can easily search for featured jobs, companies hiring, and jobs by location, jobs by industry, jobs by field, and jobs by companies.
They also help in career advice, curriculum vitae, writing letters, career blog, templates, company reviews, and training.
For a student who needs internship/siwes replacement, or you want to know more on your course of study, scholarships information sign up for this site and get helpful information.
Jobguru is a great portal, where employers and employees meet.
Here in this site, you can find all kinds of jobs across Nigeria.
You can search for a job by location, specialization, salary or any field of study.
They have opportunities for financial aid and scholarships that can help you to further your studies and build a great profile.
Curriculum vitae services are been offered free of charge and free aptitude test service.
For daily information, you can subscribe to this site for the alert of new job offers and updates.
Glassdoor is a great board for job seekers as well as for employers.
It is different from other job sites because of the role that employees have to leave reviews for employers.
Glassdoor shows written reviews, ratings, and salary information about companies before they apply.
There are over 40 million reviews for job seekers to help them get the right job to work.
Job seekers in glassdoor are over 62 million and over 100+ job posting every day.
Jobdelata is a portal that gives the opportunity for employers to post free jobs for free and job seekers can browse them for free.
The also match candidates with innovative companies.
Jobdelta does their best to make sure job seekers get the best job that suits their criteria and make a good resume.
You can also search for jobs by region, and jobs by industry.
naijahotjobs is globally used by Nigerians search of jobs but naijahotjobs do more than just job search.
It gives the opportunity for job seekers to communicate directly to employers and this makes naijahotjobs very unique.
It also has a community where people talk about jobs, search for jobs and other jobs related issues.
You can also make friends here apart from the job search.
joblistnigeria connects potential employees to employer.
With the help of Joblistnigeria job seekers can find jobs that are just right for them, and update their database frequently, So that you will be able to see all the latest job ads.
With JoblistNigeria, you will be able to browse jobs by categories or companies and find the right job that suits you.
Jobs are also categorized in different fields of study.
Joblistnigeria also offers scholarships for talented individuals.
Internships are always posted daily from different companies in different categories.
Joblistnigeria offers training courses for individuals who are interested in building their careers professionally.
careers24 is known as one of the leading job portals in Nigeria, careeer24 brings the job seeker and the employer together.
They provide job seekers with thousands of job offers that are posted by a hundred employers.
They also offer courses with will help build your professional profile, companies job reviews and career advice.
Justjobsng fully focuses on job shortlisting, advertisement and recruitment of qualified candidates,
for clients from various sectors of the economy.
JustJobsng takes job seekers very serious, so you can be sure that you are browsing genuine job offers.
Justjobng main priority is to remove the challenges in which all job seekers face in their search for a job.
Now you can search for jobs in your area, jobs by location, jobs by industry, and jobs by field.
Hotnigeriajob is one of the popular job sites in Nigeria with great testimonies.
This is also a good platform for employers and employees.
Here employers can post jobs and the employees can browse them and apply online.
They also offer other help like career advice and business ideas.
Forums on this site help with communication with other job seekers and employers.
jobisland is a Nigerian job search engine where job seekers are given the opportunity for employers to post jobs free and job seekers to submit resume, free tools job search tools to improve search for employment.
This Nigeria Online Job Board enables you to search for jobs opportunities and applying online.
Indeed is a well-known site globally here you can post job offers free, job seekers can search for jobs free and apply online.
They also help in giving you good cover letter assistant, templates, resume and career advice.
You can download the app on your phone for easier use.
BONUS: free job sites in Nigeria
If you are just starting up a Business in Nigerian and wishes to cut down cost or don't have that much cash to Pay for Job Posting after exhausting the Free Job posting sites in Nigeria
You can also explore the Agency Option in Nigeria, using the Yaioa App, through the Yaioa App, you can get Job Agents who will send you any type of Staff that you need freely
They won't take any dime from you as they have an Agreement with the Employees of a 50 / 50% sharing formula after they get the Job and are paid at Month End
List of Job Agencies in Nigeria
1. 360 Job Angency Services
360 is a Business Hub that helps people to Start, Run & grow their Businesses and as part of their Business Service, they offer Job Agency and Staffing Management for Employers
They have different types of Job Agency packages to suit your need, there is a FREE Staffing Plan which charges you nothing to send your Employees
And also a paid package that charges you N3,600 per year to have access to unlimited Employees for any opening or Vacancy that you may have
Summary: free job sites in Nigeria
These free job sites in Nigeria compiled above to make your job search easy and give an opportunity to employers so they will be able to post job offers freely.
if you need help in career advice, and a good curriculum vitae to apply for a job go to any of the sites and get some help.
kindly share to friends and let the information circulate, you may be helping someone out there.
Other Job Sites
We are sorry that this post was not useful for you!
Let us improve this post!
Tell us how we can improve this post?