Spice up your Parenting expedition with these Genius Baby Products. Exhausted parents are always looking out for baby products that are out of this world so they can get relieved of the troubles that come with parenting.
We know there is a lot going on between parents and their babies and we have a list of products that will take those worrisome moments away.
The products we bring to the table are simple and amazing products with unique features that will make you want to get all of them.
The 130 Genius Baby Products that are out of this world
This Baby diaper is soft, dry and contains 148 pieces in one pack. Save yourself the stress of having to wash nappies and get this product.


Discover the Best Selling Baby Products of All Time
Get this designed elephant cup for your kid. It will make your baby want to drink from it all the time 
This drying rack is the best of its kind. it keeps baby utensils clean and dry. it has a brush that comes with it so you don't need a new washing brush.
Clean your baby's sensitive skin with these natural care wipes. It is fragrance-free, soft, and gentle.
The Most Ridiculous Parenting Products 
Don't let your baby's ice cream melt away. use this drip stick to keep your melted ice cream in one place. Anyone can use this, not just babies.
This product enables you to make your baby food yourself and keep it in-store so you can pick it up for use at any moment.
Secure your baby's food tray in one place with this suction placemat to avoid your child throwing the food on the ground.
If your child is still small to reach the top of the dining table, you can use the kaboost booster to boost your child's seat.
it is placed under the seat and regulated to boost the seat. This is indeed a genius baby product.  
23 Best Sites to get Parenting Products in Canadahg
Beebo is a hands-free baby bottle holder which you can just strap around your chest so that your kid can feed himself from it while you do have your hand free to engage in another activity. Genius!, isn't it? 
Let us make travelling easy for you. With the buggy bag rider, you can tow your baby on your luggage. your baby will only have to be carefully strapped and you're good to go. this product acts as a stroller if you don't want to travel with your baby stroller.
Don't you just prefer a double-duty product?  Doona is that product. it can be used as a stroller and also as a  baby car seat.
True when we said we bring you genius baby products. Have you seen a stroller fold into a backpack? This product won a Guinness World Record as the best innovative baby product. 
Check the Top Best Co-Parenting Apps for Single Parents 
Sunny days will be discomforting when you do not have The CoolTech Car Seat Cooler. It steams up your baby's car seat to a warm temperature to ensure a convenient ride.
When your baby is trying to walk, the baby sure needs assistance. The Willa Walker is designed in a way that the child and the parent can take each step together. It prevents backache when the parent bend to hold the baby's hands and help the baby take each step. With this, a parent can walk uprightly while leading the child forward.
This Training Urinal is fun in a way. There is a spinner that spins just when urine hits it. This feature will enjoy this training and will always want to pee in this urinal.
This thing saves your baby's outfit from poop spills. it is a necessity.
This product makes it easy to travel with a  child of 6-7 years. It serves as both a child travel box and also as an airplane bed/leg-rest. This product is fast selling because of its dual capacity.
This toilet trainer trains your kid on how to use the toilet with safety. It ensures safe usage because of the unique features it has.
 Let your young ones learn to grip their pencils correctly. this product has finger sots in them that make the exercise easy.
The baby Hammock is attached to your baby's crib to help ensure that that there will be no fall when the baby rolls. it keeps the baby in one safe spot and gives the parents time to do their thing. 
This portable circular baby carrier is completely out of this world. it can be folded and it is washable. 
No matter the amount of poo or puke your baby releases, this product helps wipes clean.
 This pacifier is most perfect for our babies. It has a unique feature that keeps the surface clean when it falls. it soothes your baby to sleep as well.
This Zincofax Spray helps to treat and clean diaper rash.
HydraSense Baby Nasal care does a great job in clearing the baby's nose. It is hygienic, effective, and easy to use.
Puj changes any sink in the house or anywhere into a bathtub, and carries the baby as if she was being held. Puj is very easy to clean. 

The Owlet Smart monitor has given parents peace of mind. It helps to keep your baby in check by just looking through your phone. It has an indicator that tells whether or not your baby is breathing. 
The [Kiinde] bags is screwed on all breast pumps. You can pump right into the bag and refrigerate it. you just have to open the lid, insert a baby nipple on top of it and milk feed your baby directly from the stored milk in the bag.
Boogie wipes ensure that your kid's running nose does not become dried and cracked. It is made with natural saline and has a soft feel.
It helps trim the baby's nails easily.
Here is Top Best Parenting Products UK
 Enough of tieing baby up with diapers and nappies. give your baby some naked time around the house. Your sheets are secured from pee, puke, and poop. It is useful on the bed and even on furniture. What a Genius Baby Product this is!
My Brest Friend is a necessary nursing pillow most suitable for larger women or women who have big breasts. It helps moms feed their babies comfortably. 
Instead of your baby's suck falling off continually. get these suck ons to firmly hold your baby's feet.
Don't you think you need these Fever Bugz stickers to check if your kid has a fever or not? just a stick of it to his/her forehead and you're good to go.
This product helps keep the baby's pacifier stuck in the mouth for hours till you are ready to take it off.
store your used foods in this Reusable Food Pouch. It is healthy and easy to clean.
you can comfortably feed your kid without fear of baby food spilling on their clothes. This is cheap and easy to clean.
This product is healthy and functional to clean your baby's nose and ears.
This starter spoon helps your kids feed themselves. you can make mealtime fun with NumNum GOOtensils. this product has won awards because of its innovative design.
Get a Mixie bottle that keeps food and water separately until you're ready to mix. It mixes evenly and it is easy to clean.
 This product doubles as both a stroller and a car seat. recommended for shielding baby from wind, dust, and noise.
These Medela microwave bags helps in a quick clean.
This bib is made of leather. it can be wiped and it dries instantly. It has a magnetic stooper that holds the bib firmly to the baby's neck till when necessary to take it off. 
With this magic stick, you can apply the balm to your baby's skin without touching it. 
The silicone baby food trays serve the best for freezing your baby's food. You can easily make use of one section at a particular time. 
Gift your baby a fun book today! This book entertains a lot and it is easy to carry around.
This Hatch baby rest helps to time baby while the baby is asleep.
Ezpz Mats
Guide your kids from throwing meals on the ground during mealtime.  It keeps food tray in one spot till mealtime is over. 
This is the best for kids when they are cutting molars.
 This baby product is new. it allows babies to learn to chew because the food goes into their mouth when they chew the surface. it ensures that the food doesn't spill.
This stain remover works like magic. it removes tough stains in a twinkle of an eye. it works more effectively than other stain removers. It is natural and cheap.
This product is useful when you want to go on a troll with your little one. It is comfortable and easy to wash.
Best for storing milk or other baby food.
This Baby Shusher soothes babies to sleep. It has a gentle sound that shushes baby for as long as you want.
See the Top Best Cool Parenting Products you should try
Baby bath caps are an interesting product. It makes you get access to your baby's hair and neatly wash it without the soap penetrating your baby's eye.
The baby bum brush is a silicone brush that helps you apply baby cream to your baby's body without getting your hands messed up.

This product makes it easy for a mom to clean up the baby's body after bathing and avoids falls.
Other Genuis Baby products include;
Guides babies from cold during winter.
50 Top Best Parenting Products That Work 
The Top Best Baby Products Brand around the World
When Can You Find Out the Sex Of the Baby | 8 Ways to Find Out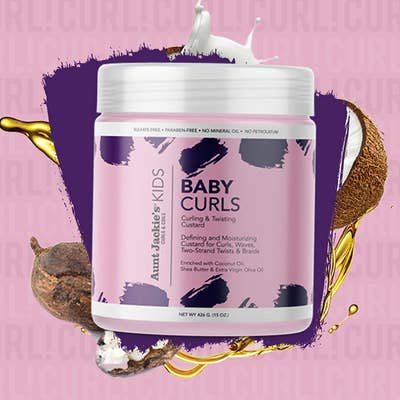 Related Resources
Summary
Kids can be exhausting and we have come up with these Genius Babies Products that will relieve the stress that comes with Parenting. 130  products that can make you conveniently grow your kids is a plus. 
There are a lot of baby products in the world today, we have saved you the stress of looking out everywhere for good and reliable products. Above is a list of products that will overwhelm you. make your choice today and let's know all about it.