Ok, you've got a new Amazon Fire Stick and you are ready to enjoy Prime Video, Netflix, YouTube, and much more. But if you want to enjoy more TV shows, movies, etc, you'll need to know how to jailbreak Amazon Fire Stick.
In this guide, you'll learn how to jailbreak Fire Stick so that you can have access to thousands of free movies, sports, TV shows, live channels, etc.
This same process will also work for the Fire TV Cube, Fire TV, and televisions running the Fire TV OS.
An Amazon Fire TV Stick is a wonderful entertainment device when combined with jailbreak APK installations. The Fire Stick 4K and Fire TV Cube are the best entertainment center streaming devices available for a big-screen 4K HDTV.
Today, the Amazon Fire Stick has become one of the most popular streaming devices due to its low price and simple jailbreak process.
So, what is jailbreaking an Amazon Fire Stick?
Jailbreaking an Amazon fire stick is the process of removing restrictions imposed by the manufacturer to allow for the installations of unauthorized software.
When jailbreaking most electronic devices like phones and tablets, most times, you are required to install modified firmware. You may think of firmware as the operating system for the device. Fortunately, you are not required to do so with a Fire TV Stick.
Once you've jailbroken the Fire Stick, you can side-load applications onto the device that you normally cannot get via the Amazon App Store. By doing so, your Fire Stick will have access to lots of free movies, live channels, TV shows, Sports, and more.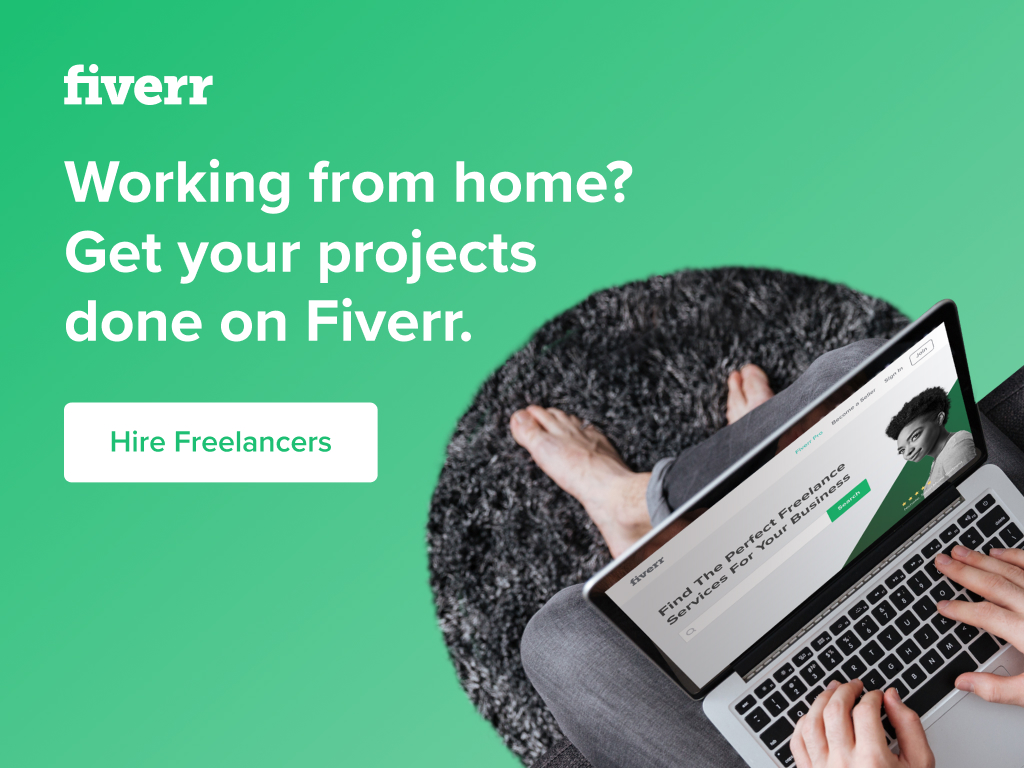 History of Jailbreaking Fire Stick
The Amazon Fire Stick comes equipped with the Amazon App Store, which lets you install applications easily onto your streaming device. Each application in the Amazon App Store must be approved by Amazon.
LIST YOUR PRODUCTS & SELL MORE

You can now list your Products on the YAIOA Marketplace and sell to a global audience around the World.

HOW TO GET STARTED

Learn more here and Signup as a Vendor.

List your Products or Services on the Marketplace

Get Sales Notifications, contact Buyer, make timely Delivery and withdraw your Earnings
Here are some of the popular apps available in the Amazon App Store – Netflix, Disney+, YouTube, Downloader, Hulu, ESPN, HBO, etc.
The Fire Stick was first released in 2014 and since then, Amazon has taken a strong stance against apps that promote free and low-cost streaming capabilities.
The most notable ban was when they removed the popular Kodi media center app from their app store in June 2015.
When Kodi was removed from the app store, users began jailbreaking their Fire Sticks in order to install this popular app. This paved way for the many other free and low-cost streaming applications that could also be installed.
The Amazon Fire Stick is powered by the Android Operating System which is different from other popular streaming devices like the Roku and Apple TV that use their own Operating System.
Since it is powered by the Android OS, it opens up a world of endless possibilities for people who jailbreak it. Android is the most popular OS in the world today, with more than two billion active users.
Because of this popularity, millions of Android apps are available that can be installed onto a jailbroken Fire Stick. These Android apps are often called APKs and can provide users with lots of free content.
Before you learn how to jailbreak Amazon Fire Stick, you must first, register for a free Amazon account (if you don't have one already). Then, use your Amazon login details to set up your Fire TV Stick.
Is jailbreaking a Fire Stick legal?
If you own a Fire Stick and want to jailbreak it, you might wonder if it's illegal to do so. However, how you choose to use the Amazon Fire Stick is entirely up to you. This includes jailbreaking the device. So, the act of jailbreaking the Amazon Fire Stick is totally legal.
What is illegal, however, are some of the ways you might want to use the Amazon Fire Stick after jailbreaking. For example, you might want to install Kodi, though Kodi is not illegal some uses of the software are.
For example, some of the third-party add-ons for Kodi were designed with the intention of streaming copyrighted videos. Using these third-party add-ons is illegal. If you jailbreak your Fire Stick to install Kodi and install such add-ons, you are on the wrong side of the law.
However, you don't have to be limited by this because the basic Fire Stick jailbreak is legal as is Kodi. So, as long as you don't use it to watch copyrighted content, you're good.
What is a Jailbroken Fire Stick?
If you want to buy an Amazon Fire Stick online, you might come across the listing that reads "Jailbroken Fire Stick". So, what is a jailbroken Fire Stick?
It is a Fire Stick or Fire TV or Fire Cube that has already been jailbroken or unlocked or hacked. Then, put up for sale, often with different apps preinstalled.
But these are not the type of applications you can consider legitimate as they are almost always Kodi, add-ons, or dedicated applications for streaming copyrighted content like TV shows, movies, live sporting events, etc.
A jailbroken or unlocked Amazon Fire Stick might seem a good idea as the price is very wallet-friendly but as explained earlier, streaming copyrighted content without permission is illegal. Netflix, Prime Video, Hulu, etc, all offer legal streams that is why you pay for them.
Streaming illegal material through your Amazon Fire Stick could result in your internet access being restricted by your ISP or worse. So, it's best to avoid doing this entirely.
How To Jailbreak Amazon Fire Stick
To jailbreak Amazon Fire Stick, follow the steps below:
Step 1: Set up the Fire Stick for jaulbreaking
Firstly, you need to tweak a setting on Fire TV Stick to let the jailbreak process to work. This native setting is all you need to tweak to get started.
NOTE: You are NOT infiltrating any system settings or manipulating any OS core files.
The jailbreaking hack is very simple. You don't even need a computer as all you need is just your FireStick, its remote, and a strong internet connection.
1. Power on the Amazon Fire Stick and wait for the home screen to load
2. Hoover over the menu bar and click settings
3. Click "Preferences"
4. On the next window, select "Privacy Settings" (You might not see any of these options on older Amazon Fire TV Sticks that haven't been updated if so, navigate to How to Install Alternative App Store below.
5. Turn "OFF" these Privacy Settings and go back to the previous screen by clicking the back button on the remote.
6. After going back to the previous screen click "Data Monitoring" and turn it OFF.
7. Go back to Preferences and click "Featured Content"
8. Turn OFF "Allow Video Autoplay"and "Allow Audio Autoplay"
9. Click the back button to return to the previous screen then, select the "My Fire TV" option
10. Next, click on "Developer Options".
11. First, switch on the "ADB debugging" option and then, switch on the "App from Unknown sources" option
12. A message will pop up then, click the " Turn On" button
Now, you have jailbroken your Fire Stick thereby allowing the installation of apps that are not available within the Amazon App Store.
However, you need to still install the Downloader app so that you can be able to download and install various apps from the internet.
Step 2 – Install Downloader App
After jailbreaking your Fire Stick, you need to install the Downloader App.
The downloader is a free application from the Amazon App Store and a must-have tool for all with jailbroken Fire Sticks.
Downloader lets you download and install different applications from the web that aren't available within the Amazon App Store.
Here is how to install Downloader App:
1. Type "Downloader in the search area on the Fire Stick
2. Once "Downloader" appears in the list of search results, scroll down and click on it.
3. on the next screen, click the "Downloader" icon
4. In the window that appears next, click "download"
5. Wait for the app to download and install then, click "Open" – This will launch the Downloader App
6. Next, dismiss any prompts that are displayed when you first use the Downloader app.
Start by clicking the section of the app highlighted in the photo below (that says http://)
Step 3 – Install Kodi on Fire Stick
Kodi is the most popular free media center app available on many different OS, which allows you to consume streaming media.
Once you jailbreak or unlock your device, follow the steps below to download the Kodi app and install it on your Fire Stick.
1. Open Downloader and click "Allow"
2. In the text area, enter the URL https://kodi.tv/download, and click "GO"
3. Use the navigation pad or ring button on your Fire Stick remote to navigate the page after it loads. Then, scroll down and put the red cursor over ARMV7A (32 BIT).
4. Once the red cursor is over the top of it, press "enter" on the Fire Stick remote to download the App.
5. Next, click on "Install" in the bottom left of Downloader after the app file downloads.
Now, you have Kodi on your jailbroken Fire Stick, but you still need to install Kodi add-ons because, without a working add-on, you won't be able to stream content online.
What is a Kodi Add-on?
A Kodi add-on is a small application that extends the functionality of the core software. There are thousands of add-ons that can be installed within Kodi that will turn it into an online streaming beast.
However, Kodi provides a list of add-ons via its official repository but there're lots more available via various sources on the internet.
Some of the most popular Kodi add-ons provide access to free TV shows, movies, live TV streams, and more.
These add-ons are built to search the web for free media content and serve the audio or video streams through your Kodi.
These add-ons are always changing, updating, and being created. So, ensure to search often for any kind of specific add-on you may want on your device.
Kodi add-ons are available for any platform that can host the Kodi program.
Best Kodi Add-Ons
Some of the best Kodi Add-ons include:
1. The Crew
This is an all-inclusive Kodi add-on with more than just movies and television shows available for viewing.
2. Venom
This is a movie and TV show add-on that is set to auto-play your chosen content. Venom is updated regularly which makes it one of the best Kodi add-ons.
3. Covenant
Covenant is also one of the best Kodi add-ons available. Covenant is a movie and TV Show add-on that has been around for years and features a simple interface for quick browsing of content.
4. Numbers
Numbers is an all-in-one Kodi add-on that provides Movies and TV shows and lots of other content like videos for kids, documentaries, fitness, music, screensavers, etc.
5. Exodus Redux & V8
This add-on has been around for years and has just been updated and remade as Exodus Redux and Exodus Version 8.
6. Seren (Premium Add-on for real Debrid Users)
As a premium add-on, it only works if you have a real-debrid account. Seren makes streaming 100% reliable as links available are high-quality and fast.
7. ClickSville
ClickSville is a brand new Kodi add-on that features different categories to choose from including Real-Debrid Movies, Free Links Movies, TV Shows, etc.
8. The Magic Dragon
The Magic Dragon is a Kodi add-on that has been around for years and still continues to provide top-notch content and links.
9. FEN
FEN is an add-on that uses torrents to find the highest quality streams and links. It is extremely fast and reliable but, users must ensure to have their VPN enabled when streaming with FEN due to the torrent links provided.
10. SkyNet
SkyNet is a also Kodi add-on that uses torrent links. It is awesome for viewing Movies and TV Shows and works best when paired with Real-Debrid. SkyNet even has the ability to integrate trakt for a complete streaming experience.
How to install Kodi Add-On
To install Kodi add-on, follow the steps below:
1. Click the Kodi Settings icon
2. Click "System"
3. Scroll down to hover over "Add-Ons" menu item and then click Toggle Switch to turn on "Unknown Sources"
4. Click "Yes" then, click back button to return to previous screen
5. Click on " File Manager" then click Add Source
6. Then, click <None>
You will now use the list of best Kodi add-ons above to install a Kodi add-on of your choice.
Kodi add-ons come in different shapes and sizes and are constantly changing. Some are designed with certain genres or periods of time in mind, while some hold entire libraries of content.
Choosing a Kodi add-on is completely based on personal preference.
Once you install a Kodi add-on, it will appear on your Kodi home screen under Add-ons. So, just select the add-on (s) of your choice and start streaming.
Step 4 – Install A VPN
The best way to remain anonymous and hide your location while streaming online is by installing a VPN.
With Kodi installed on your Fire Stick, it is important to make sure you protect yourself when using this software and the best is by installing a good VPN on your Fire Stick.
I'll recommend ExpressVPN which is the most secure and fastest VPN. ExpressVPN is also Kodi friendly and very easy to install on Fire TV / Stick.
So, before you start using your jailbroken Fire Stick, let's see how to install and use ExpressVPN so that your streaming activities will be hidden from prying eyes.
2. Power ON your Amazon Fire Stick and navigate to the "Search" option on the extreme left.
3. Next, type Expressvpn in the search bar and select ExpressVPN when it shows up in the search results.
4. Next, click "Download" to install the ExpressVPN app on your Fire TV / Stick
5. Next, open the app and enter your login credentials (which you created while buying the ExpressVPN subscription) then, click "Sign in"
6. Finally, click the Power icon to connect to a VPN server.
That's it, your connection is now secure with ExpressVPN which is the fastest and best VPN for Amazon Fire Stick.
Best Amazon Fire Stick Apps
Here is a list of some of the best Amazon Fire Stick apps which you can install on your device.
1. ExpressVPN – best Fire TSick app for safety
Best apps for Movies and TV Shows
2. Kodi TV
3. Cinema APK
4. Typhoon TV
5. CatMouse
6. CyberFlix TV
7. Titanium TV
8. UnluckMyTV
9. BeeTV
10. Netflix
11. BBC iPlayer
12. Plex
13. Streamio
14. Morph TV
15. Crackle
16. Crunchyroll
17. TVZion
18. OneBox HD
19. Pluto Tv
Best Fire Stick Apps for Sports/ Live TV
20. Mobdro
21. Sling TV
22. OLA TV
23. Redbox TV
24. ESPN for Fire TV
25. HD Streamz
26. Players Klub IPTV
27. TVTap
Best Apps for News
28. BBC News
29. Sky News
Best Apps for Music
30. YouTube
31. Twitch
32. Spotify
Best Fire Sticks Utility Apps
33. Downloader
34. Mouse Toggle
35. FileLinked
36. A Browser (you can istall your favorite browser on your Fire Stick)
Here is a video on How to Jailbreak Amazon Fire Stick
Summary
Learning how to jailbreak Amazon Fire Stick is pretty easy and you don't need to be a tech person to do it. All you need is your device and a fast internet connection.
Certainly, by now you know how to jailbreak a Fire Stick. The jailbreak process is all about installing Fire Stick jailbreak apps.
And once you've done that, you may want to elevate your entertainment experience to the next level and you can do that with the best FireStick apps, and Kodi Add-ons.
Jailbreak Firestick Frequently Asked Questions

Do I need to pay to jailbreak a Fire Stick?
The process of Jailbreaking is completely FREE.  While jailbreaking an Amazon Fire Stick, you sideload certain applications that give you access to unlimited movies, TV shows, live TV, and more at no cost.
What does a jailbroken Fire Stick do?
A jailbroken Firestick lets you install apps that are not available in the Amazon App Store. There are tons of free streaming apps that can be installed that serve up free movies, TV shows, live channels, sports, etc.
What channels can I get for free with an Amazon Fire Stick?
Because of the thousands of applications available for the Firestick, you can access all channels for free often found on Satelite packages or expensive cable.
Do I lose the warranty on Amazon Fire Stick when I Jailbreak it?
Since all you do is install apps and not making changes to the device software or hardware, you do not lose the warranty on Amazon Fire Stick.
We are sorry that this post was not useful for you!
Let us improve this post!
Tell us how we can improve this post?