Updated by YAIOA
Learning how to make money with Google AdSense is not really easy but not difficult as well if you know the right things to do. If you want to learn how to earn with Google AdSense you have to understand the basic rules that support the marketing process.
Google AdSense is an advertising program that lets you run advertisements on your website, blog, or YouTube videos and receives a payment when a visitor clicks on them. The ads are generated from brands that make use of Google's AdWords program that you feed by using a special AdSense code into your website or blog.
If you are a newbie in the Google AdSense Program, just know that it is one of the fastest ways of generating income and that's why many people make use of it thus the reason for its popularity.
It is very possible to make a good living from Google AdSense if you have the right combination of content, users, and traffic you will be earning thousands of dollars every month.
Don't just throw Google Ads onto your site and relax and think money will start rolling in. No, it doesn't work like that, it is a business and like any business, it takes your time and commitment before you making money.
Types of Google AdSense Ads
There are different types of Google AdSense ads that you can run on your blog or website and they include;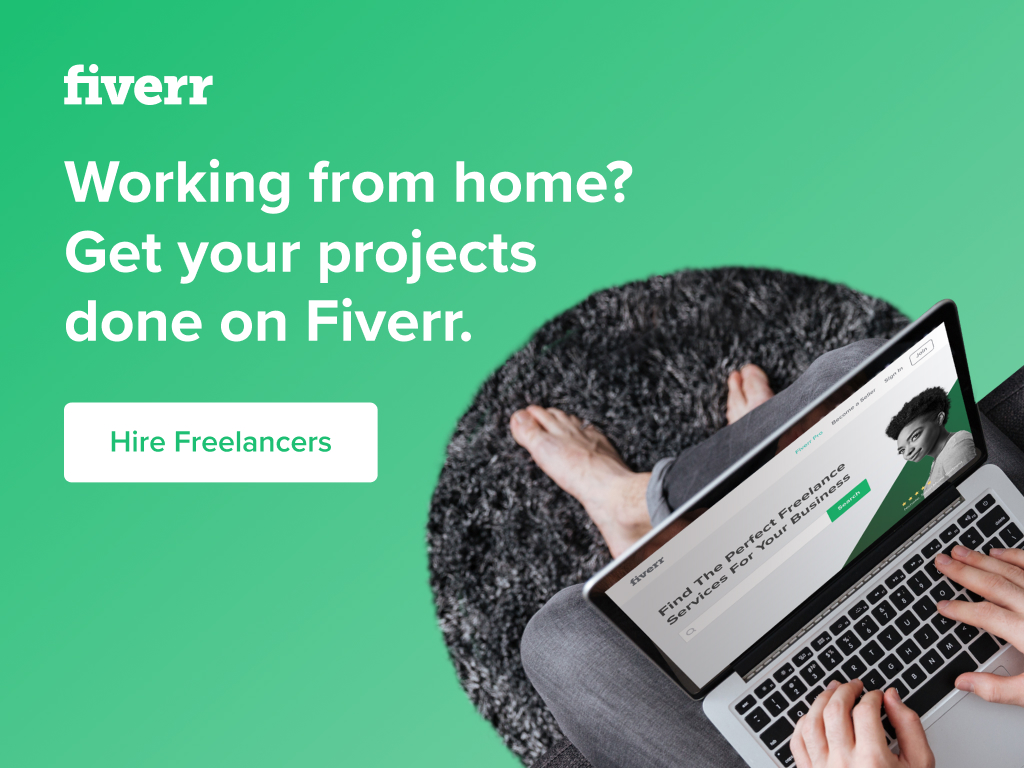 Text ads – Text ads are words used as an Ad Unit (one offer) or a Link Unit (list of offers) and comes in a variety of sizes. You can customize the color of the text, link, and box.
Images ads – These are graphic ads that come in different sizes. You can select an option that mixes both image ads and text ads.
Rich media ads – Rich media ads are types of interactive ads that include HTML, flash, and video.
Video ads – Two video ads exist -playing video ads and embedded ads in a streaming video.
Other AdSense ads include
Display Ads
Feed ads
In-feed ads
Games ads
Mobile ads
Matched content ads
Link unit ads
Advantages of Google AdSense
1. High level of safety, security, and transparency for publishers and advertisers. This is one of the best features of AdSense. Google acts as a middle man between publishers and advertisers and is mindful of the whole process being clear and transparent to all. All the necessary metrics can be tracked within your Google Analytics account.
2. Millions of advertisers and publishers are using it
3. Different types of ad formats. AdSense lets advertisers run text ads, HTML ads, video ads, images ads and much more in different sizes. Publishers can also experiment with different types of ads and figure out the ones that drive the most revenue.
Google AdSense Payment Method
You can receive payment via direct deposit or check your earnings reach every month an when it gets to $100 you can withdraw.
If you don't make $100 in a month, your earnings will roll over and will be added to the next month. Whenever you reach the $100 threshold, Google will put a payment on the next payment period.
You can see your current savings and what ads are generating the most clicks, and other helpful data via your AdSense account.
How does Google AdSense work
It's a simple process. All you need to do is to create an AdSense account and insert a few numbers of codes into your website or blog pages. Google will then display targeted ads on your page that are either important to the content of your blog/website or to the user's previous searches, depends on its proprietary algorithms.
Your site visitors will start clicking those ads and you will start earning. Google AdSense works on a CPC and a revenue-sharing basis. Meaning that your main task will be to offer as many clicks to those ads as possible.
Note: Don't try to cheat Google and artificially increase the number of clicks. Don't encourage your site visitors to click ads and do not click your own ads under any circumstances. Once Google notices suspicious activity on your site or has doubts about the quality of your clicks and traffic, your account might be suspended.
If you already have a website or blog that gets 100,000 visitors per month, that's over 1 million per year. Consider how that relates to potential ad revenue.
You got 100,000 ad impressions (views)
You got a CTR of 1%, which is standard
1% of 100,000 is 1,000
If the cost per click of the ad is $0.01, you make $10
If the Cost per Click of the ad is $1.00, you make $1,000
There's a difference between the two, and most ads obviously do not payout at the $1/click rate. You are to see a rate somewhere between those two, which adds up to about hundreds of dollars every month.  The more clear and widespread the keyword of the ad, (which is what triggers the ad itself), the lower the Cost per Click and also the information you can use.
Maximizing Income
If you want to make money from your blog or website or want to develop a blog with the sole aim of making AdSense money, know that there are several methods you can use to increase your income.
Make use of Search engine optimization (SEO) writing to maximize the keywords in your content.
Write often. The more you write, the more keywords you have for Google to search and feed ads to.
Write more. Write more contents because the content is everything and the fresher contents the better the results.
Post accurate and useful content. When you post contents that are not useful and engaging, it will be difficult to read and will discourage visitors to come back to your blog or website.
Use Google Analytics. Google provides free tools to access your website to make a profit.
Find a niche. Find a good niche, not a popular but less popular one.
Do not create too much bad traffic. You would think it's easier to create lots of traffic but if the traffic is not qualified and people and people are not reading your content, then it will be horrible and can affect your Click-through rate.
Competitor Ads
Competition is one of the biggest problems you will face when you start running ads on your site. It depends on the type of site you run, you could find out that ads start being served that are in direct competition with what you are offering.
For instance, if you have a website dedicated to dropping shipping certain products like Disney toys, you suddenly could see ads for those products directing your visitors away from your website. This is bad for business.
Can something be done about this? Of course, Google anticipated this same issue and let you block content from up to 200 different URLs. However, until you start seeing those ads show up, it will be a little tricky to know who to block. And at times you may never see those ads due to the way AdSense serves up the content.
Also, as a user of Google AdSense, you can't click on the links directly to see where the ads are being directed to. It is a clear violation of the rules of using Google AdSense, but you can right-click on the ad if you are lucky enough to see it and know the link or URL to block.
Maybe the best way to create a list is to search on Google for the types of products or services you are offering, and note the top fifty different URLs that come up. That is a good method to block ad traffic from sites that are in competition with you.
Tips to make money with Google AdSense
1. Read and comply with Google's rules
2. Don't click on your own ads or persuade others to click on them
3. Have engaging contents that will make your target audience want to read
4. Make use of honest, organic traffic building
5. Test the different types and placement to know the options that lead the most income.
6. Max out your ad placement
7. Get ads above the fold
8. Have a leader board ad below your header/logo
9. Add content ads for viability
10. Monitor your results
11. Read email from Google – this is important especially if Google sends a warning about something it does not like on your site and if you fail to deal with Google's complaints, you can be terminated for the program.
Summary
By now, you must have figured out how to make money with Google AdSense. You can really earn huge amount of money with Google AdSense but it takes time and effort to start earning.
Get a good niche, produce relevant contents and continuously write new contents because the fresher the better.  Follow the rules and don't try to cheat Google with artificial clicks. The consequences are huge.
When you do all these, you will get lots of traffic to your site and you start making lots of profits.
This post may contain affiliate links.
We are sorry that this post was not useful for you!
Let us improve this post!
Tell us how we can improve this post?