If you are a blogger and don't like to put ads on your blog and you are looking forward to learning how to monetize a blog without ads, this post is for you.
It's obvious that every blogger started blogging with a goal (to make money) but not all like to put ads on their blog in order to earn. Some find the ads frustrating because it makes their website looks cluttered and untidy.
How to monetize a blog is an important topic every blogger needs to know and one of the most common blog monetization methods is to place ads on your site and earn when a visitor clicks.
But what about bloggers that don't like ads, will they force themselves to place ads on their websites just to earn or go for other earning opportunities?
The truth is, they need to look for other means to monetize their blogs without ads.
So, How can they monetize their blog without ads?
After starting a blog and building quality and valuable content, the next thing to do is to start making money without placing ads.
Since you don't have the option to work with ad networks, there are other options to take but before we discuss that, let's talk more about your content value.
Your blog should provide value to its readers. If you write poor content and not connect with your audience, you'll achieve nothing.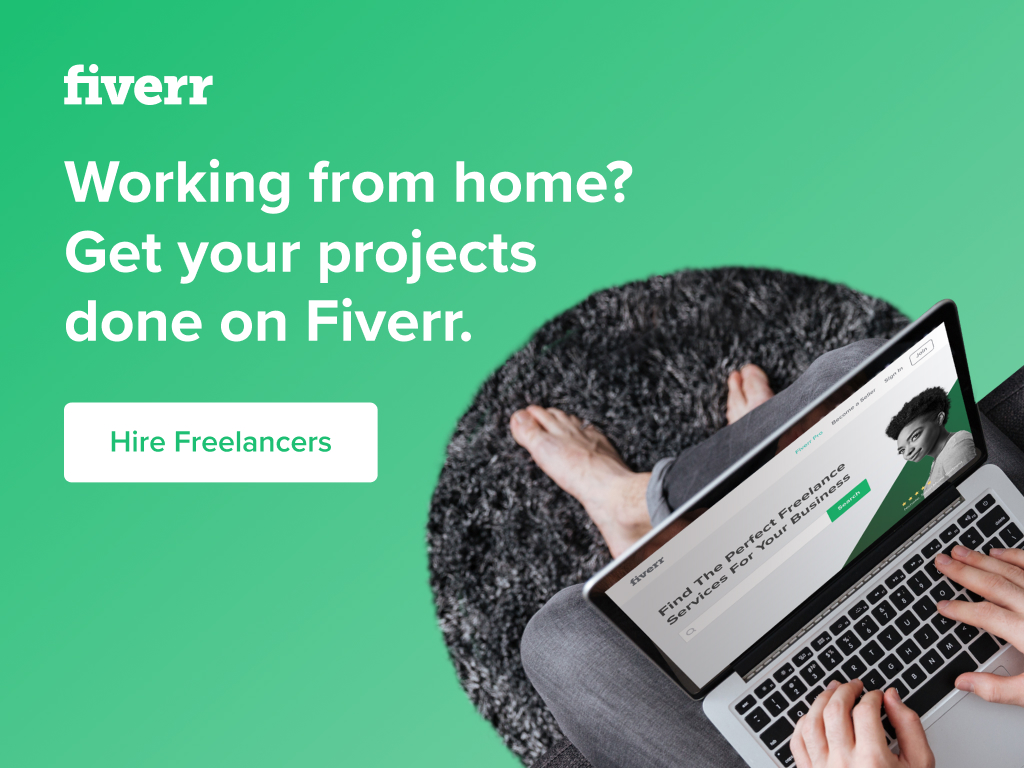 The website monetization looks easy but follows strategies that you have to implement to make your content easily readable for the users. It's not as complicated as you think, but you have to put in more effort to make things work. This leads to monetizing your blog without placing ads on it.
LIST YOUR PRODUCTS & SELL MORE

You can now list your Products on the YAIOA Marketplace and sell to a global audience around the World.

HOW TO GET STARTED

Learn more here and Signup as a Vendor.

List your Products or Services on the Marketplace

Get Sales Notifications, contact Buyer, make timely Delivery and withdraw your Earnings
Whatever the monetization strategy you follow, ensure to create quality and valuable content before expecting any income.
Tips that will help you be successful in earning with your blog
Do not follow all the strategies at a time
Learn all about the monetization strategies and do your own work
Take your time to implement and see what works best for you.
Without taking much of your time, let's quickly look at how to monetize a blog without ads.
1. Do Affiliate Marketing (Promote product/services and earn commission)
Affiliate marketing is what most top bloggers use to generate online income via their blogs. It's a marketing technique where you will recommend a product or service to your users via a special tracking link.
You earn a set of amount of commission when a user clicks on the link and buys the product or service.
There are so many affiliate programs today in almost every niche. All you have to do is to do a little research and look for products and services in your niche to promote on your site.
Here are some affiliate networks in which you can join and become an affiliate and promote their products/services.
Firstly, join an affiliate network and request to get accepted as an affiliate partner. At times you might be rejected but don't give up, keep pushing and make your blog better.
Most companies need dedicated bloggers who are consistently active and can bring sales to them. When an affiliate network finally approves your request you can download plugins like Thirsty affiliates and track the links.
2. Create a Subscription Plan
Creating a subscription plan is also one of the best ways you can monetize your blog without ads.
For example, you can create a writing subscription for all those who need your writing services, create a training subscription to help your readers get one or two skills, and many more.
You can use the Yaioa Subscription tool for your subscription plan.
So, how do the Yaioa Subscription works?
To get started with the Yaioa Subscription tool, you first of all need to register as a vendor. You can simply do this by visiting https://yaioa.com/register.
After successfully registering your account, go to your dashboard and click on "Add Subscription". Put in all the required details for the subscription and click "Save".
Your subscription will then be reviewed and aside from your blog, it will be placed on the Yaioa website and other major sites to get more people to subscribe for your services.
It's very easy and in no time you will have lots of people subscribed to your services and thus earning more.
3. Sponsored Content
This is an indirect way to advertise on your blog. It is like doing content marketing for generating affiliate commissions. So many reputable companies need blogs to promote their products and generate sales. And when you write sponsored content, you are paid before the post is published.
The commission is higher than that of affiliate marketing but the problem is, its not recurring.
If you are about to accept a proposal of a company to write sponsor posts, ensure you charge a reasonable amount of money and the amount should suit you both but make sure you are satisfied with it.
You can be paid over $150 for sponsored content but if you are just starting you can charge $50. Well, at times it depends on your blog statistics, social media reach, SEO ranking, and the brand itself to decide on the amount.
You can be paid for
Writing blog posts
Product reviews
Places you can get sponsored content opportunities
You can join websites like SponsoredReviews.com, PayPerPost, Coobis to connect with brands.
4. Earn With Blog Flipping
Some bloggers are not aware that blog flipping is another way they can make money from their blog without ads.
So how does blog flipping work? It's simple, all you need do is to build blogs and later sell those blogs for huge profits. It's a good way to earn a decent income.
Most bloggers I know have made over $20,000 with just blog flipping. They like to build blogs and sell them for a good price. There's a possibility if you start, you can also make a huge amount of money.
5. Do Email Marketing with Sales and Revenue Generating Projects
Email marketing is a game-changer in all aspects of making money online. Every email subscriber of yours is an asset, meaning you can make money from all your subscriber that resides in your email list.
What you need to do is to build an appropriate system and see your income grow on predefined levels.
The process is simple. Start by utilizing one of the free or paid lead generation tools and get yourself an email marketing service. Gather emails using ethical bribe, then create a sales funnel and nail it.
If you managed to get 1000 subscribers and each of them converts about $10 each, it means you get $10,000 per month.
6. Paid Guest Posting
So many bloggers accept guest posts on their blogs only when the guest writer is willing to pay for it. It's a good way to make money if you have a high Domain Authority site. But if you haven't built any credibility yet, keep it free.
After some time, when you have built an engaged audience, and your blog is big enough, then you can ask for any amount you like and the guest writer may be willing to pay it. This is also a good way to monetize your blog without ads.
Conclusion
So, are you still thinking of how to monetize a website without ads? Think no further because it is actually possible to earn without placing ads on your website. Just look at the methods above and see what is suitable for your blog.
I'd recommend you go with creating a subscription using the Yaioa subscription tool. It's a simple process where all you need to do is to create a subscription and leave everything work in automation.
The more people subscribe to your services as a blogger, the more money you make. Isn't that awesome?.
Frequently Asked Questions
1. How do bloggers make money without ads?
Bloggers can make money without ads by
Creating a subscription plan using the Yaioa Subscription tool
Doing Affiliate Marketing
Sponsored Content
Email Marketing
Blog Flipping
Paid Guest Posting
2. How can I monetize my blog?
Monetize your blog by:
Using the Yaioa Subscription tool to create a subscription plan where your users can subscribe to all your services
Securing Sponsorships
Email Marketing
Affiliate Marketing
3. How much does it cost to start a blog?
Anyone can start a professional blog. You just need a domain name and web hosting for less $100 per year.
4. What does CPM mean?
CPM is Cost per thousand also called cost per mille. It is a marketing term used to show the price of 1,000 advertisement impressions on a webpage. For example, if a blogger charges $2 CPM, it means that an advertiser must pay $2, for every 1,000 impressions of its ad.
5. How long can a new blog stay before getting traffic?
For a new blog to start getting traffic, it can take up to 3 – 6 months. That is if you are publishing high-quality content regularly and are building backlinks for the articles.
We are sorry that this post was not useful for you!
Let us improve this post!
Tell us how we can improve this post?