This article will guide you through on how to subscribe GOTV using mobile phone.
There are several ways to achieve this and we will walk you through each and every one of them.
You will choose the one that is most suitable and comfortable with you and use the same to subscribe or renew your GoTV decoder.
GOTV(an acronym for Go TeleVision) is a cheaper version of DSTV and is moderately priced for users who cannot afford to buy DSTV or do DSTV subscriptions because of their relatively high prices.
But still, GOTV subscribers go through the unnecessary stress of paying for GOTV subscriptions at the multichoice offices.
The content below will take you through the GOTV subscription packages, how to subscribe to your preferred bouquet.
With your mobile phone(both online and with USSDs) anywhere, any time including the GOTV customer care contacts should in case you run into trouble.
---
GOTV subscription packages
GOTV offers 6 different subscription packages and these packages have different numbers of channels you can watch on them.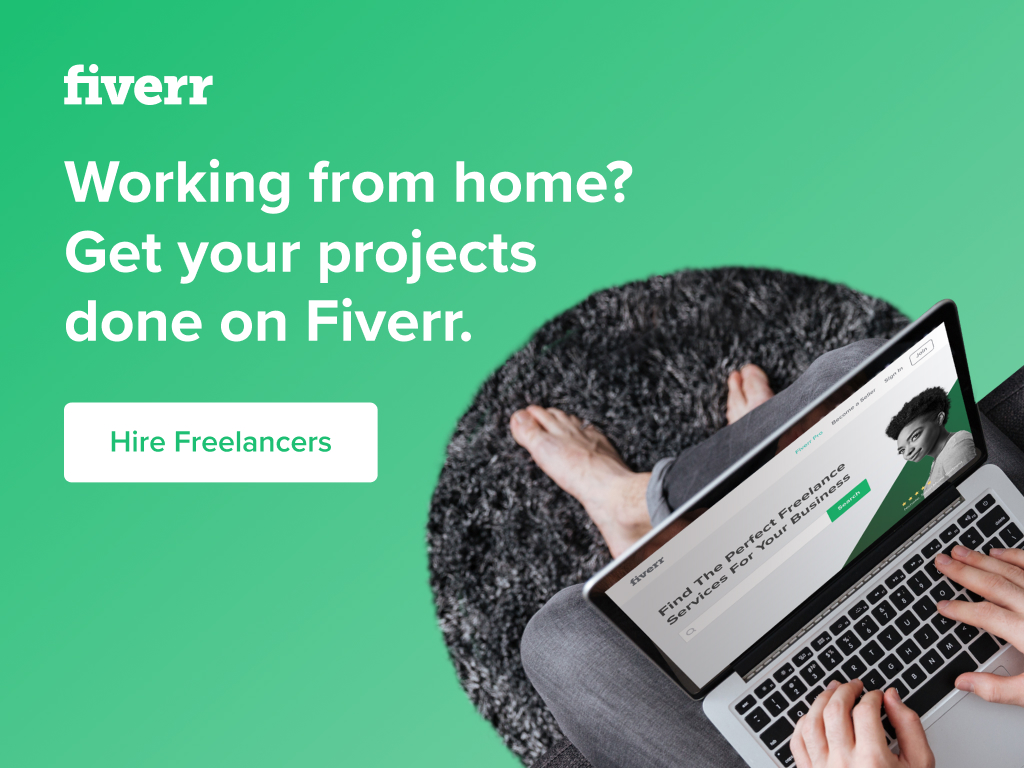 Here are the bouquet/subscription packages and the number of channels available for each one.
LIST YOUR PRODUCTS & SELL MORE

You can now list your Products on the YAIOA Marketplace and sell to a global audience around the World.

HOW TO GET STARTED

Learn more here and Signup as a Vendor.

List your Products or Services on the Marketplace

Get Sales Notifications, contact Buyer, make timely Delivery and withdraw your Earnings
GOtv Max – 79 channels for NGN3,200 per month
GOtv Jolli – 72 channels for NGN2,400 per month
GOtv Plus – 65 channels for NGN1,900 per month
GOtv Jinja – 51 channels for NGN1,600 per month
GOtv Value – 44 channels for NGN1,250 per month
GOtv Lite – 37 channels for NGN400 (MONTHLY), NGN1,050(QUARTERLY), and NGN 3,100 (ANNUALLY).
---
Subscribing to your GOTV using Mobile phone
There are various ways of subscribing to GOTV these days as a lot of things are now being done online and with USSD.
These include QuickTeller, paga e-pay, eazymoney, etranzact, konga, globpay, pay U and with various Nigerian online bank apps and USSDs.
The IUC number of your decoder is necessary for the payment of GOTV subscriptions. It is a 10-digit identifier that is unique to your GOtv account and decoder.
The IUC number is also known as the Serial number, Customer number or smart card number of your GOtv decoder.
To get your GOTV IUC number, check underneath your decoder and find the attached red sticker for the ICU number.
Secondly, you can just go to Menu on your GOTV decoder, look for the "Information Central" sub-menu and press Ok. You should see your IUC number on your screen.
How to pay your GOTV subscription online
The following are the various methods a GOTV subscriber can pay for his / her subscription online
---
1. QuickTeller
QuickTeller allows subscribers to pay into their subscription account for the renewal of the subscriber's services from the Quick Teller web link.
This platform is linked with the Integrated billing system(IBS) and gives immediate values that create immediate re-connection of the disconnected service
Steps To pay your GOtv subscription online with QuickTeller
Make sure your decoder is switched on if your account has already been disconnected.
Log on to www.quickteller.com/gotv and select the GOtv bouquet you want to subscribe to
Enter your e-mail address, IUC number, and your mobile phone number.
Select NEXT.
Enter the GOtv subscriber's name and ensure that your IUC number was filled correctly.
Select PAY and choose your card type i.e. Verve, Interswitch or MasterCard.
Enter your card details i.e. Card Number and Expiry Date as inscribed on your debit card, then enter your 4 digit PIN.
Select PAY once, the transaction has been completed and your GOtv account is credited.
---
2. PAGA e-Pay
To make a web payment for your GOtv subscription using Paga e-Pay,
Visit eazy.gotvafrica.com then log into your account.
You will be presented with an inventory of online payment methods that are available in your country.
Select Paga e-Pay and follow the given instructions
---
3. Eazy Money
This platform allows you to pay using your Eazy Money mobile wallet online.
To achieve this, follow the steps below;
Go to (eazy.gotvafrica.com/pay).
Simply enter your mobile number and Eazy money PIN and follow the rest process carefully.
If you do not have an Eazy money wallet, you can register at a Zenith Bank branch
---
4. eTranzact
The eTranzact BankIT solution allows you to buy your subscription, directly from your checking account, online and on mobile.
To achieve this, follow-through below;
Select Country, input specific Smart card(IUC) number, input the captcha and click the VERIFY button.
Select VIEW BALANCE AND PAY to proceed to the payment summary page showing date and amount due for payment.
Select PAY to proceed to the Payment Subscription page showing Account Holder's details.
Select eTranzact Payment Option and select BankIT.
Input Bank account number and select the preferred Bank.
Generate a 6-digit passcode and submit details
Dial *389*00# with the phone number registered with the Bank you have selected to receive an OTP.
Input the OTP within the space provided and select PAY.
A Payment Response stating the small print of the transaction is then received, indicating successful payment.
---
5. Konga
To pay for your preferred GOtv subscription using KongaPay,
Visit konkgapay.com or download the mobile app (available for both Android and iOS devices)
Then register or log in to an existing account.
Go to services and bills and choose TV subscriptions, select GOtv because of the subscription type and input your debit card number.
Your details also as the current bouquet plan are automatically pre-populated on the screen. NOTE: To change the current plan select the bouquet menu and choose appropriately.
Select AUTO RENEW monthly to authorize GOtv to automatically bill and renew your subscription monthly.
Click on PAY and input your KongaPay pin and OTP sent to your phone. Select confirm, the transaction has been completed and your GOtv account is activated.
---
6. GlobalPAY
To make a web payment for your GOtv subscription using GlobalPAY,
visit eazy.gotvafrica.com/pay then log into your account.
Go to the PAY page and choose GlobalPAY then fill in your payment details as needed
Then Select Complete Payment GlobalPAY.com.
You'll be redirected to the GlobalPAY website where you'll be prompted to pick your debit Card Type then enter your Card Number then Select Pay.
You will be automatically redirected back to your account on the GOtv Eazy website
---
7. PayU
For card payments via PayU follow the method below:
Login to your account on eazy.gotvafrica.com.
Go to the eazy.gotvafrica.com Pay page and click on the PayU logo.
you'll be redirected to the PayU payment page to enter your card details and complete the payment.
After completion of the payment and confirmation on PayU, You will be automatically redirected back to the Eazy Self Service website.
---
Mobile Banking App
Your GOTV subscription can also be done via various Mobile banking apps(Gtbank, Zenith, and other banking apps)
Simply log in to your mobile app
Then go to the BILL PAYMENT section,
Select CABLE TV,
Then select the GOTV option,
Then input your smart card number and subscription type,
Then follow the rest of the process
How to subscribe GOTV with USSD codes (5 Ways)
NOTE: Please note that the phone number that will be used for the USSD transactions must be your registered phone number which is attached to your Bank account.

YAIOA
The amount in the USSD code is the price for your GOTV subscription plan. After you must have completed the steps for your respective bank's USSD subscription correctly, Your payment should be successful.
1. GTBank USSD Code
To subscribe to a GOTV bouquet using GTBank USSD Code
Dial *737*37*AMOUNT*GOTV IUC NUMBER#.
2. First Bank USSD Code
To subscribe to a GOTV bouquet using First Bank USSD Code
Dial *894*AMOUNT*IUC NUMBER#.
3. Zenith Bank USSD Code
To subscribe to a GOTV bouquet using Zenith Bank USSD Code:
Dial *966*7*Amount*IUC Number# on your mobile phone.
4. Stanbic mobile USSD Code
To subscribe to a GOTV bouquet using Stanbic mobile USSD Code
Dial *909# on your mobile phone and send.
Input the others option(option 6), then input my bank option(option 1), then input the pay Bills option(option 4), then follow the other necessary steps and input the necessary information on each field and SEND
5. Fidelity Bank USSD Code
To subscribe to a GOTV bouquet using Fidelity Bank USSD Code
Dial *770*1088* IUC Number*Amount#on your mobile phone.
.
6. WEMA Bank USSD Code
To subscribe to a GOTV bouquet using WEMA Bank USSD Code
Dial *945*17*IUC Number# on your mobile phone.
7. Heritage Bank USSD Code
To subscribe to a GOTV bouquet using Heritage Bank USSD Code
Dial *322*030*1088*AMOUNT# on your mobile phone.
8. eTranzact USSD Code
To subscribe to a GOTV bouquet using eTranzact USSD Code
Simply dial *389*9*IUC number# then select GOTV option then follow the other necessary steps to complete the process
GOTV Customer Care
You might have an issue with my payment at one point or the other. You can contact GOTV Nigeria
Via their phone number: 08039044688.
By sending an SMS to 4688.
Via their Facebook [email protected] Nigeria
Via their Twitter page @GotvNg
Via e-mail at [email protected]
And with USSD code: *288*1#
Calling the customer care number is the fastest method. The following methods are not as fast but they can also help you with your issue.
Summary
I believe that by now you must have known how to subscribe GOTV using mobile phone. You can select any payment option or use the one that is easy and best for you.
Frequently Asked Questions
1. Is GOTV expensive?
GoTV is very affordable and relatively cheaper than DSTV. You can get a GoTV decoder for about N6,000 – N7,000 depending on the place and time of purchase.
2. Does GoTV have an app?
GoTV app is available on the Google Play store and can be downloaded easily. But to enjoy the features on the app, you will need a GoTV decoder.
3. How can I reset my GOTV through SMS?
To reset GOTV via
SMS "reset * your IUC number*" to 4688
Or Dial *423# 0r * 288*1# to speak to a customer care representative about your issue.
4. How do I find missing channels on GOTV?
On your GOTV remote controller
Press the menu button
Go to advanced option
Press installation
press tuning
Press automatic scan and press the ok button.
5. Who is the owner of GOTV?
GoTV and DSTV Africa are owned by MultiChoice.
We are sorry that this post was not useful for you!
Let us improve this post!
Tell us how we can improve this post?