As a homeowner, vehicle owner, business owner, and as individuals in Alabama, we need to know the various insurance companies in Alabama, what they offer, how they operate, and their service fee to enable us to get to choose the best suitable for us and our needs.
There are lots of insurance companies in Alabama ranging from homeowners insurance companies, car insurance companies, life insurance companies, health insurance companies, and lots more.
In this post, we'll be listing the top insurance companies in Alabama including health insurance companies, homeowners insurance companies, auto insurance companies, and many more.
Without much ado, the list below
If you are a homeowner and are looking for an insurance company to insure your home, Allstate got you covered. Allstate is a highly-rated insurance company and it is a great option for homeowners, car owners, etc, in Alabama because it has flexible policies, several discount choices, and online educational tools and resources.
Its policy can be supplemented with extra coverage to protect your most valuable personal assets at home or the office. You can even save a minimum of 30% on your Allstate policy if you combine your homeowner's policy with auto insurance, register for paperless billing or insure a new or recently renovated home. This company offers additional financial advantages for new clients and retirees.
The company offers top-notch policy management tools. One of its key features is the digital locker, which is an electronic visual inventory of your home possessions and assets. Allstate also provides an easy way to submit claims.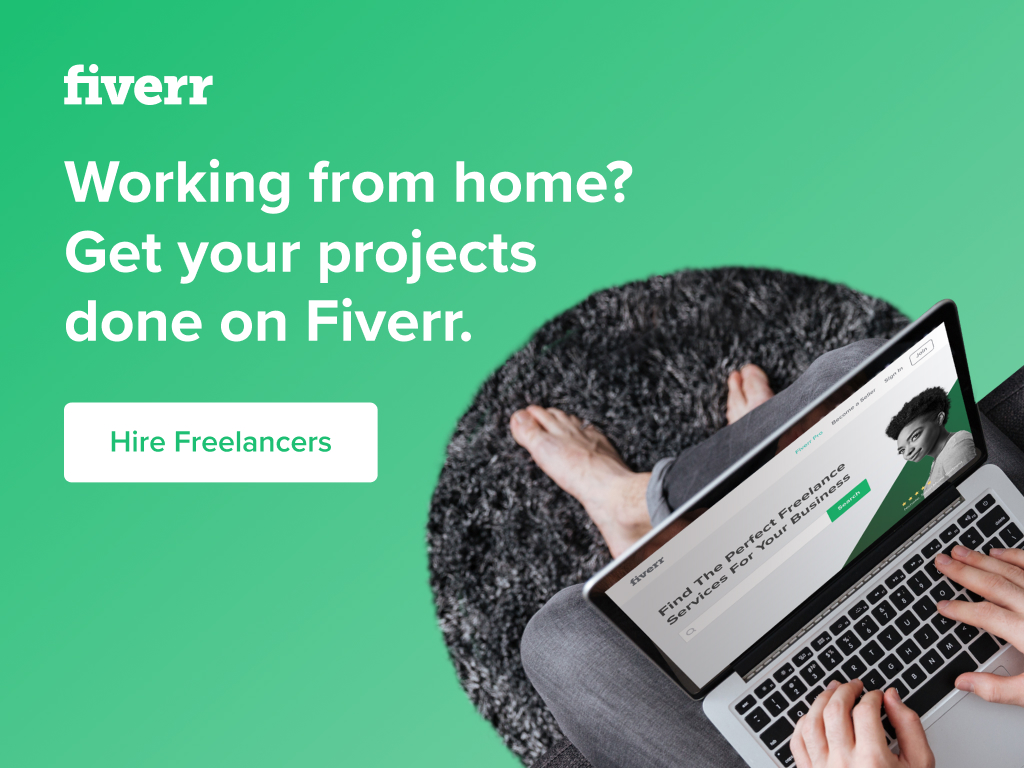 Car owners can get both rideshare coverage and classic coverage from this insurance company but additional coverage comes with additional cost. This company also provides a special type of coverage for car owners called deductible rewards. If you purchase this option, it will reduce your deductible by $100, and you'll get an extra $100 off your deductible for every accident-free year you drive. This is a good way to save more money.
LIST YOUR PRODUCTS & SELL MORE

You can now list your Products on the YAIOA Marketplace and sell to a global audience around the World.

HOW TO GET STARTED

Learn more here and Signup as a Vendor.

List your Products or Services on the Marketplace

Get Sales Notifications, contact Buyer, make timely Delivery and withdraw your Earnings
As a safe driver, you can sign up for Allstate's Drivewise program. This program tracks your driving and you can get up to 25 percent of your premium in cashback every 6 months. Good driving can earn you an Allstate Reward.
This company's online resource center has an extensive library of articles, videos, and specific calculators to help individuals get answers to important questions they might have.
This company understands the unique insurance needs of Alabama homeowners, car owners, business owners, etc because it is a home-based company. It is a small company familiar with the peculiarities of Alabama.
One of the company's policy protects your home and its contents with HO-3 and HO-5 coverage options for homeowners. Options are also available for additional replacement cost coverage, personal liability coverage, and valuables endorsements.
This company offers discounts for bundling auto and home insurance, installing safety devices such as deadbolt locks and smoke alarms and being claims-free. You can as well opt for higher deductibles to enable you to save more money.
Another good way to save with ALFA is with the Legacy Discount that lets homeowners children save up to 20% on their policy.
In these Alabama counties (Mobile and Baldwin), this company provides premium discounts for residents who have built or repaired their homes with materials that can better withstand natural disasters like hurricanes, storms, etc.
As a car owner looking for a good car insurance company, ALFA got your back. Its liability coverage includes payments of about $50 daily when you are required to attend a trial at ALFA's request. (Say, for instance, you were to get in an accident where both parties ended up in court). You can even purchase loss of income coverage which can pay you up to $750 monthly for a year if you got an accident-related injury that renders you unable to work.
ALFA's discount package for car owners includes multi-line, multi-car, air-bags, anti-theft, and a few discount options for young drivers only. Drivers within the ages 16-24 that are unmarried can receive a discount for good grades, for passing defensive driver tests, and for taking a driver's education course.
ALFA Insurance also has an online resource center on its website with important tips for safeguarding your home, vehicle, reducing your costs an understanding your rights as an Alabama homeowner or car owner.
State Farm is a highly-rated insurance company in Alabama that has been around for about 100 years now. No matter what you want to insure, State Farm got you covered. It is one of the largest insurer automobiles in the United States because of its great insurance coverage options, competitive price, easy claims, and excellent service.
This insurance company offers vehicle owners standard coverage options and offers rideshare coverage as an add-on to your personal policy rather than a separate insurance policy. This means that you can cover your personal car if you use it for commercial purposes like Uber or Lyft.
This company also offers multiple discounts including multi-car, airbags, multi-line, accident-free, and good driving.
You can as well sign up for the company's Drive Safe & Save program if you intend to get a bigger discount for your good driving habits. This program tracks your driving in real-time via your smartphone or OnStar service, and if you are a safe driver, you can save money up to a 50 percent discount on your premium.
An advantage State Farm has over its competitors as a homeowner insurance company is that its policies with basic coverage are wallet-friendly and customers can choose extra protections to meet their different home and budget needs.
This company has one of the largest and most extensive claims networks in the world so there's no need to worry. You can file a claim online, the 24-hour claims hotline, in-person with a local agent or by utilizing the company's Pocket Agent Mobile App.
One of this company's key features is its online resources, including videos on home security and shopping for a house, car safety, etc.
USSA was established by a group of Army officers to offer quality cost-effective insurance products to the United States military community and their families. USSA today has over 12 million members and is one of the largest shareholders of the Alabama homeowners insurance market. In fact, this company is the fourth-largest homeowner's insurance writer in the Yellowhammer state with about 8% of the market share.
It is a highly-rated insurance company that offers its members lots of benefits and discounts including free ATMs nationwide for banking customers, affordable insurance policies, and lower rates on auto loans and personal loans.
Its policies come with features that other providers typically charge extra for. For instance, USSA offers full replacement cost coverage which lets you rebuild your home after a loss at current construction costs.
The company also provides about 75% of the insures value of your home to replace personal belongings and about $5,000 in identity theft coverage at no additional costs. The only requirement is that you or a family member must be an active or retired member of the United States military.
Progressive is one of the best auto insurance companies in the U.S. and also a highly-rated company. For vehicle owners, the company's coverage package also includes rideshare coverage either as a personal auto policy endorsement or as a commercial for-hire auto policy. A safe driver can up to $796 annually with progressive.
Progressive has over 18 million customers, join them and get customized coverages and superior claims service.
What do you want to insure? Is it your home, condo, life, vehicle, boat, motorcycle, apartment, etc, Progressive got you covered.
Auto-Owners is one of the top insurance providers in the United States that offers multiple discounts and coverages to meet customer's needs. A highly-rated insurance company with excellent customer service.
You can count on Amica for your auto, home, and life insurance. It was founded in 1907 making it one of the oldest auto insurance companies in the U.S. Amica is best known for offering auto, life, and home insurance.
Choosing Amica for your auto insurance means that you can save up to 25 percent with multiple cars, save up to 20 percent if you insure your car and home, work with a team that is nationally recognized for customer service, form a strong/lasting relationship, and feel secure because the company's financial strength is rated A+ by A.M.Best.
Amica's Auto insurance include basic liability coverage to meet state requirements, Amica also offers a selection of additional coverage options to enable cover damages to you, your passengers or your vehicle. The quote you will get from Amica as a vehicle owner depends on the coverage options and amounts you choose.
When you purchase Amica life insurance, you may be eligible to get a discount on your Amica auto policy, get exceptional service that you expect and deserve, Feel secured, discover hour its low rates makes life insurance wallet-friendly and can apply online after you get a free quote.
The basic home policy from this company provides coverage for things such as theft, fire, and liability if someone is hurt at your home. In addition to Amica basic home coverages, you can as well customize your Amica home insurance with additional coverages like;
Personal replacement coverage
Dwelling replacement coverage to enable you to replace your home if the cost is more than your basic coverage.
Catastrophic coverages for losses due to natural disasters like floods, hurricanes, or earthquakes
Valuable items coverage to protect high-value items like antiques or fine jewelry
Home business coverage
Identity fraud expense coverage
To save money on your home insurance from Amica, consider their home insurance discounts including loyalty discount, multi-line (for homeowners with multiple policies via Amica), claim
-free, AutoPay, and E-discount (when you register to receive policy information electronically).
Get different coverages and discounts options when you choose Amica home insurance.
Life Insurance Company of Alabama was founded in 1952 and since then has paid hundreds of millions of dollars in benefits to its policyholders. In 2018, this company paid out over $38 million in benefits. It is a life insurance company that treats customers like family.
Conclusion
It is essential to know the different insurance companies in Alabama so that you can be able to make a decision on which to choose. The insurance companies listed above are all highly-rated companies with excellent customer service.
These companies ensure to take care of all your insurance needs be it auto, life, business, home, etc. Choose a good insurance company, see their different coverage options and claims and get a quote today.
We are sorry that this post was not useful for you!
Let us improve this post!
Tell us how we can improve this post?