The article; Job sites in Nigeria is a complete, comprehensive, and up to date list compiled to aid in your career.
In today's article, we'll be talking about Job sites in Nigeria which is going to take us on a pretty long discussion. Yeah, Nigeria is too big you'd say.
I've been unemployed for a while now,  there are thousands of people out there in need of a job and are unable to get one, would it then be me that's going to get the job?
Yes, it's you!  we're assuring you for the best possible job.
And we consequently understand the fact that Nigeria has an issue with getting a Job (Unemployment), and it's been there for a consecutive period of time.
But today like every other day, it's in your favor, because we've researched and put together JOB SITES IN NIGERIA in for a great aid and reference.
There's an ample number of job sites in Nigeria that some youths had no idea about.
There are Jobs, it's just that you might not have swiveled at the right time and at the right place, that's why there's this spontaneous rise in Unemployment.
Chances of getting a job on the internet are quicker nowadays because companies tend to do more of job posting online rather than offline, they don't really do much of newspaper ads,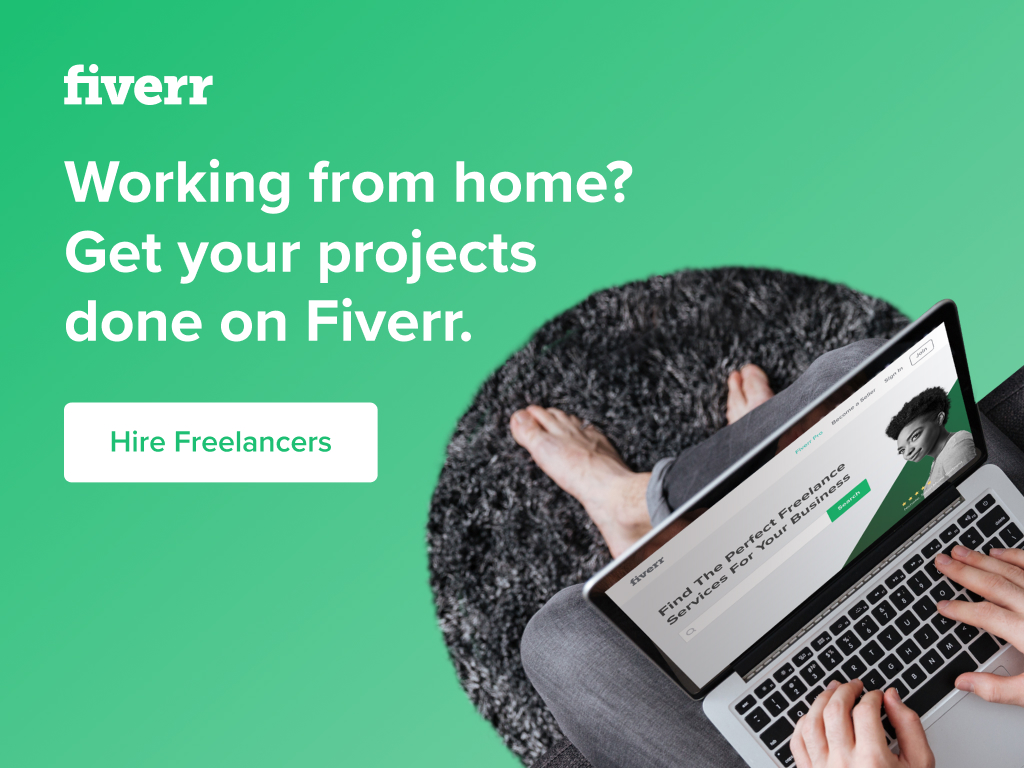 So, do us­­­ ­­(me and you, and the Economy at large) the favor of taking your time to go through this article, as we take you by the hand and show you around some JOB SITES IN NIGERIA.
LIST YOUR PRODUCTS & SELL MORE

You can now list your Products on the YAIOA Marketplace and sell to a global audience around the World.

HOW TO GET STARTED

Learn more here and Signup as a Vendor.

List your Products or Services on the Marketplace

Get Sales Notifications, contact Buyer, make timely Delivery and withdraw your Earnings
20 Job Sites in Nigeria – Comprehensive List 
| Job site | Job site Name | Description! |
| --- | --- | --- |
| 1. | Jobberman | Jobberman.com is one of the best in the business. |
| 2. | NGcareers | When Nigeria is concerned, then think of NGcareer. |
| 3. | Hot Nigerian jobs | Get hot and fresh jobs in Nigeria, they have the whole of Nigeria covered. |
| 4. | My job Mag | I believed you've been hearing of it, and it is a good site to check in for job openings. |
| 5. | Glassdoor | Glassdoor has thousands of job listings in Lagos and other cities in Nigeria.  |
| 6. | Job list Nigeria | this site has thousands of jobs updated for Nigerian job seekers. |
| 7. | Nairaland |  Nairaland is not just a social site you know of, but it also allows companies to get close to employees |
| 8. | Job Gurus | Job gurus, a site you will always return to. |
| 9. | Job center Nigeria | This is another great Nigerian job portal. |
| 10. | Naija hot jobs | This site offers hot jobs to all Nigerian job seekers. |
| 11 | Jobs in Nigeria |  Offers thousands of job for Nigerians, because it's one of the top job board. |
| 12 | Careerjet.com | yet, another job site that is mandatory to be on the list. |
| 13 | Jobzilla.com | Jobzilla.com offers jobs in all categories. |
| 14 | Career Naija | Not just a job site, but evenly helps you to build your career |
| 15 |  Indeed.com | indeed.com is another great job site that is so far one of the best, and also helps in developing Career. |
| 16. | Learn 4 Good | This is another good job portal in Nigeria where jobs are posted in all categories and educational levels too. |
| 17. | UNICEF | This is the official job site of UNICEF, offering jobs to Africans and Nigeria not Exempted, even as we speak, there's a job |
| 18. | Chevron.com | Get the latest job in the Nigerian Oil and Gas sector, that's what they are into. |
| 19. | MY jobs in Nigeria | Your jobs in Nigeria,  it's yours. |
| 20. | NGO Jobs in Africa | This site offers you job opportunities in non-governmental companies across Nigeria. |
And if you think you know (which I believe you do) either one of these sites and believe to have interfaced with them, it would be nice of you to share your experience below in the comment section, or any site you think is not on the list, your suggestions are welcome, always.
List of Best Job sites in Nigeria ( 20 job sites in Nigeria )

Yes! Jobberman, it's on the top list.
Jobberman is so far one of the best job sites in Nigeria, and many a number of people could attest to this.
That Jobberman has really saved them, though Jobberman is not just a job site, it also helps career-wise.
Whatever sector you intend to work, as long as it is Nigeria, then be rest assured Jobberman will get you there, But there's a little token to pay.
I pray that you get to understand the NG in the career, because as long as you are in search of a job Nigeria, and you still have not seen the right one yet, then head to Ngcareer.
This is a job board
I'm pretty sure that they've got quite a number of states covered because Ngcareer carries a whole lot of states along,  inasmuch as Nigeria is concerned. Here you get to pick your current location or the location you intend to get the job and equally get to pick the title you're seeking for and the company too. now tell me, isn't that great?
Yet another great site to explore job openings in Nigeria.
Just like the name implies, Nigerian Jobs.
Here is another job site where you get to understand that information is power because they'll keep you ahead of others by informing and notifying you of grand and new job openings.
With this site, you don't get to work in an ignoble place, but in places of high reputation.
Mind you, there are about a thousand if not thousands then hundreds of Job posted in that site, and you too could justly post for a job opening, you are not asked to spam.
My job mag is one of the awesome job sourcing sites where you get to search for jobs based on category, and some other factors, their search includes by region, by state by education and also by industry and that's one of the categories I was talking about.
Glassdoor is a leading global job search site that also has job listings for job seekers in Nigeria especially in cities like Lagos, and Abuja.
Nigeria's top getting job site. Where you could find just the right job for yourself and friends too.
With a great site like this, Voila! You really are good to go. Because the jobs are already listed out for you.
In Joblist Nigeria, they mean business, they don't only speak Job as their only language, but also speak Scholarship, internship, Banking, and training is that not a hand-full of language?
Nairaland.com yeah, that's what I'm talking about, the one you know.
You might think it's not a job posting site but be rest assured that it does more or less of getting some persons a job.
Nairaland.com allows a company to get to employees, and vice versa.
Job guru offers lots of job opening on a daily basis, letting companies across Nigeria get just the type of persons they want.  And vice versa. It gives you the option of choosing Jobs by sector job level or location.
With a site like this,  Nigerian's are good too.
Jobcentre Nigeria has really done a great job. They let you know the most recent job posted and the company that is offering you this job and allow you to choose that which best suits your career portfolio, and there might be a little token attached to it.
Naija hot jobs have Nigeria covered, one of the best sites out there. And you can equally subscribe to the sites SMS notification, or if you decide to get it through e-mail, it's still a choice, and yours to make, for a regular job alert.
As we speak, there are lots of fresh jobs waiting for you.
Jobs in Nigeria and Nigeria alone, on a daily basis they've got more than a thousand job posted on the site.
Don't you think it is ideal to have a great site like this?
A site where you can submit a job, you upload your CV or that of a friend, and you can even get a career coach, all in the same Jobs in Nigeria site, Voila!
Career jet, another great site, this site is a worldwide job search engine.
But you've got Career jet.com.ng  and that's Nigeria now talking.
Jobzilla.ng  is one of the FREE job posting sites's out there, and it speaks Nigeria.
This site has both the employee and the employers in mind.
Career Nigeria has got you cover, inasmuch as you need a job, no worries your career is good.
And it's absolutely free, search on their database to get the best of jobs.
Indeed one of the best so far, and one of the greatest in the business, there are a certain number of sites that if not included in jobs getting site list, it make's the list incomplete.
And indeed.com is one of them.
this site also keeps you ahead of new jobs, that's only if you subscribe to their newsletter.

Learn 4 good is another great site that has been doing some great job for a good number of years now, they've been in the business for probably a15 years now, this is a site wholly concerned with recruitment, job openings allowing companies to get to her employees.
Just upload your CV and sit back and watch companies calling for you.
Unicef.Org is the official site for United Nations children's fund,  an organization concerned with the health and nutrition of children and mother's throughout the world.  And it happens that it is human beings that work there. And so this is the official site they use for recruiting people for a job whenever there are job openings available.
Chevron is another great site that's into Oil, they're into the oil and gas sector of Nigeria.
And if you are consequently looking for a job referring to that sector or field of expertise, then Chevron is the right place for you to look, Voila!.
Here in this site, you get to register as a jobber, upload your CV, and boom! You are on.
And not just that, you get to post jobs too and this site also helps career-wise too.
It's a good site to look up to as long as Nigeria is concerned.
A simple job portal with great intention.
Yet another awesome site. This site offer's you the latest job in the NGO sector. 
This site offers jobs and career advice to all applicants interested in working in the NGO sector. 
Summary: Job sites in Nigeria
With a great list like job sites in Nigeria, we're assuring you of getting a good job.
You can't just walk into a shopping mall and come out empty-handed without buying a thing, it is hardly possible.
So, what we are saying, in essence, is that you can't just go through a list like this and in the end, you don't get something tangible (a job).
And this brings us to the end of our discussion and don't forget to check out on other job site posting, if you might have perhaps migrated to another country and are in search of a job there too, we've got your back.
and don't forget to leave a comment below, your feedback helps a lot and we really appreciate it.
FAQs
What is Nigeria's unemployment rate from 2006 to 2018?
it's a question and answer session. so you get to pick the correct answer.
Nigeria's unemployment rate from 2006 to 2018 is
A. 12.31%
B. 23.10%
C. 22.770%
make your Reference from the Trading Economic
What common job can I get in Nigeria
From Secretary to Accountant, it all depends on the State you are in Nigeria
What is the average payment for Jobs in Lagos
Depending on the part of Lagos you are, you should get nothing less than N20,000 – N30,000 on the lowest
Where can I post my jobs for free in Nigeria
We have made a post of Free Job Sites in Nigeria, you can check that out for free Job posting in Nigeria
How can I find a job in Nigeria
Often times, the same thing you do to get a Job in one country applies to the other and we did a post on how to secure a Job fast, check it out
How can I get job in Nigeria without connection
To be able to secure a job even without knowing someone there is to first of all acquire a skill in a less crowded Careerpath where it's about who knows the job and not by who knows who. Secondly, be extremely good at what you
Where do you put job adverts in Nigeria
From Social Media platforms like Facebook down to Job sites like the ones above
Other Job Sites
We are sorry that this post was not useful for you!
Let us improve this post!
Tell us how we can improve this post?