This post contains a list of job sites where you can search for jobs in Colombia for expats. There are many job websites in Colombia that will aid you to find jobs in Colombia. There are also traditional methods like speaking with other people, searching newspapers and visiting job posting boards.
But before using these websites, you have to be fluent in Spanish because most of the sites are in Spanish as well as classified in the newspapers.
Finding jobs in Colombia is quite difficult for foreigners especially those who are not yet in the country. Their business culture can be very traditional and at times it depends on who you know, than what you know.  So, it is advisable to begin your search and send CVS to prospective employers before arriving.
Most jobs in Colombia require fluency in Spanish but job opportunities for non-Spanish speakers are still available and growing too.
The most common positions available for English speaking foreigners in Colombia is to Teach English but when applying for an English-speaking position, send your CV and cover letter in both English and Spanish.
Here is the list of helpful job sites for finding jobs in Colombia.
| Job Site Rank | Job Site Name | Description! |
| --- | --- | --- |
| 1. | Xpat Jobs | Just as the name implies, it mostly has job vacancies for expats. Browse and search for jobs that best match your profile on this site. |
| 2. |  Glassdoor | This job website is used and well known by millions of people all over the world.  It has job offers for English speakers in Colombia. |
| 3. | Learn4Good | Learn4good is a global job search site that has hundreds of jobs ads from different companies in Colombia. Expats can search for jobs by category and by educational level. |
| 4. | Jobs in Bogota | Go to this site and search for English speaking jobs as well as multilingual jobs in Bogota. |
| 5. | Expat.com | Expat.com is also another site where expats should look for job offers in Colombia. |
| 6. | Indeed Columbia | Indeed Colombia is the Spanish version of the famous US job search site Indeed.com. Expats should visit this site and search for jobs. |
| 7. | Opcion Empleo | This job search site is run by the same people as Careerjet, in fact, it is the Spanish version of Careerjet that has thousands of jobs available on their site. |
| 8. | Computrabajo | Computrabajo is one of the leading job websites in Latin America. It has job listings for Colombia in which expats jobs are definitely included. |
| 9. | El empleo | This is also a good site for expats to search for jobs in Colombia. |
| 10. | ESL Employment | For those looking for teaching jobs, this portal is one of the best portals with teaching job opportunities in Colombia and other countries in the world. |
| 11. |  UN Jobs | UN Jobs has numerous job offers for all those who intend to start a career in any UN organization. |
| 12. | Go Overseas | Go Overseas is also a job site where you can browse for teaching jobs in Colombia and can also get teaching programs. |
| 13. | LinkedIn | LinkedIn has mostly Engineering job offers for expats job seekers in Colombia. |
| 14. |  Teach Away | Explore numerous teaching jobs on this site. |
14 Job Sites With  Jobs in Colombia For Expats

Xpat jobs is one of the largest global job portals with millions of job opportunities for expats worldwide.
They have the latest job vacancies in Colombia and you can apply for their listed jobs for free, upload your resume, and set up job alerts.
This global job search site has job offers for expats in Colombia.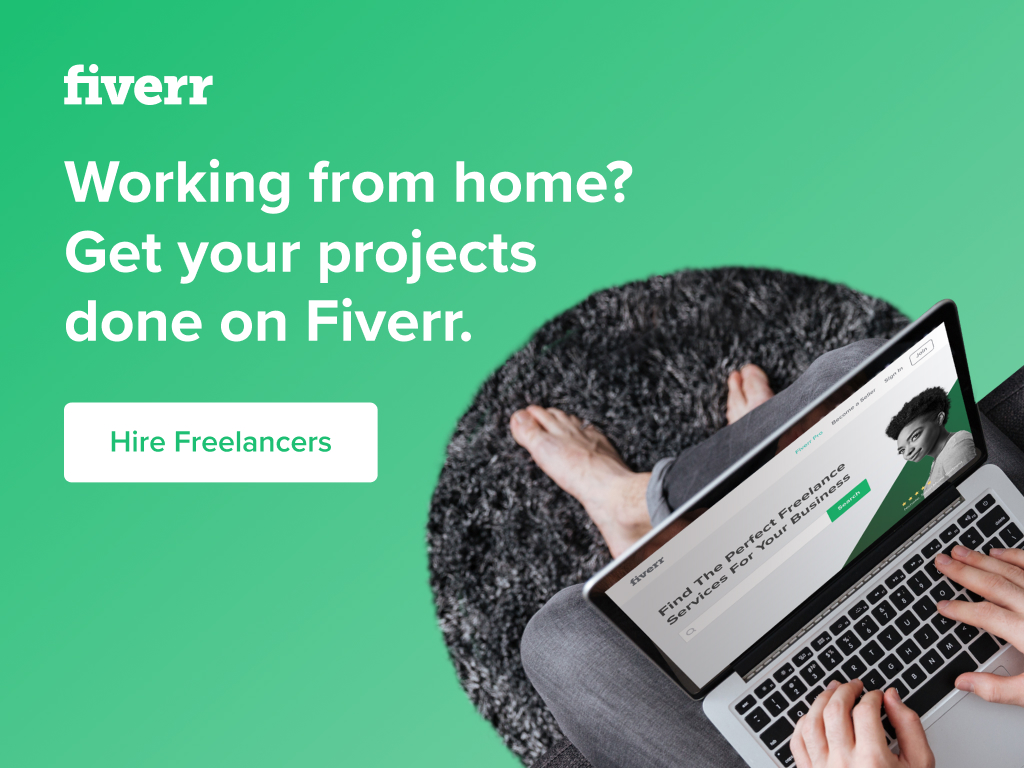 Go to Glassdoor and search for English speaking jobs in Colombia.
LIST YOUR PRODUCTS & SELL MORE

You can now list your Products on the YAIOA Marketplace and sell to a global audience around the World.

HOW TO GET STARTED

Learn more here and Signup as a Vendor.

List your Products or Services on the Marketplace

Get Sales Notifications, contact Buyer, make timely Delivery and withdraw your Earnings
There are over 100 jobs available, search for jobs with company ratings and salaries.
Find jobs in Bogota, Cali, and other big cities in Colombia on this site.
Learn4good has numerous job openings from top companies for expats in Colombia.
Search for jobs by category and by educational level.
Expats in Bogota should view job vacancies on this site.
They have jobs for English speaking professionals and multilingual professionals.
Get jobs in different sectors on this site.
looking for a job in Colombia as an expat, expat.com got you covered.
Discover new jobs every day on this portal, upload your CV and get in touch with recruiters.
This is the Colombian version of the famous U.S job search site Indeed.com.
Indeed Colombia has hundreds of job listings waiting for expats to explore on their site.

This site is run by the same people who run careerjet.com. It is like the Spanish version of Careerjet and has thousands of jobs available in Colombia.
Find jobs by industry, location, and employment.
This job portal is one of the leading job portals in Latin America and Colombia as well.
There are over 5,000 companies hiring on this site and over hundred thousands of job offers (At the time of my writing).
Find jobs in different cities and towns in Colombia on this site, upload your resume and let them match you with a reputable recruiter.
El Empleo is a job search site with jobs in Colombia. It is known and used by thousands of people in Latin America.
They sure to provide you with the best job possible. A good site for expats to begin their search for jobs in Colombia.
This site has so many English teaching job options for expats who intend to teach English in Colombia.
Apply for English teaching jobs, and get teaching programs as well on this site.
For those with intentions of working in a UN organization, UN jobs is here to help you with that.
Find jobs in different UN organizations like UNICEF, UNVMC, UNDP, and more.
Search available positions and apply for the ones that best suit you.
Find teaching jobs on this site. Go Overseas has job offers and teaching programs available for expats who want to teach in Colombia.

Linked is a social platform where professional meet. You will meet different employers on LinkedIn and your chances of getting jobs will be high.
LinkedIn has more engineering jobs in Colombia. Head to LinkedIn and view the jobs posted on the site.
Browse for teaching jobs on this site. Find jobs in private schools, public schools, and even Universities.
Their job offers are updated daily.
Question and Answer Session
What are the best places to seek employment as a foreigner in Colombia?
As an expat or foreigner in Colombia, your chances of getting employment is high when you are in the big cities and towns or where tourism is popular.
The best places to seek employment in Colombia are
Bogota
Cali
Medellin
Cúcuta
Barranquilla
Ibagué
Soledad
Cartagena
Pereira
How can I get jobs in Colombia as a foreigner?
You can get jobs in Colombia via job sites like the ones above and if you didn't find any job on the sites or its taking time, don't give up try and contact the companies directly.
You can also get jobs through newspapers and recruitment agencies.
Learn Spanish if you don't know the language. You can take Spanish courses online like a Spanish course in Colombia that will increase your chances of getting jobs quickly.
Get internship jobs first that will help you gain more experience and enhance your prospects.
If you know you just want to travel to Colombia and get little cash the best place for you to get jobs is in hotels, restaurants, and bars.
Find companies run by international staff such as dive schools in Colombia   they might need staffs to work for them
What are the most popular industries to search for jobs in Colombia?
The most popular industries where expats can get jobs in Colombia include
IT
Business
Education
Travel & Tourism
TEFL/ESL Teaching
Support/Help Desk
Language/Multilingual
Sales
Pharmaceutical
Translation
Publishing
Au Pair/Childcare/Nanny
Hotel/Hospitality
Outdoor/Adventure
HR/Recruitment
How safe is Colombia?
Colombia is not as dangerous as you think, however, foreigners have to be careful since they are new in the country.  Like most countries, crime, kidnapping, natural disasters, terrorism, and political massacre is also a problem in Colombia.
Street crimes like muggings and theft is a major problem in big cities like Medellin, Bogota, Cali, and the northern Caribbean coast.
People usually wear fake police uniforms and act as police officers at the borders. They give foreigners a fake form to fill just to steal their passport. In order to avoid this, make sure you request their official identification card.
It is also advisable for foreigners to move in groups when going on a tourist trip.
Summary: Jobs In Colombia For Expats
With these job search sites, you will surely get jobs in Colombia for expats in different fields.
Like I said earlier, it will help you more if you network even before you arrive in Colombia.
Reach out to companies in your field and apply for existing positions. And as a Latin America country, your fluency in Spanish is very important if you want to get a job faster.
Other Job Sites
We are sorry that this post was not useful for you!
Let us improve this post!
Tell us how we can improve this post?