These Kenyan Job Sites is a complete list of all the Kenyan Job Websites that you will need in your Job Hunting endeavors.
With the rise in the number of jobless Kenyans, getting a job in Kenya is regarded as an impossible mission.
Nevertheless, Kenyan Job sites have outshone the newspaper job advertising.
So many employers use the internet because it is faster than posting job ads in newspapers.
These job sites provide part-time, full time, internship, freelancer, expat jobs, and more.
This article has the list of top 20 best job sites in Kenya.
20 Kenyan Job Sites Comprehensive List
| Job site Rank | Job site Name | Description! |
| --- | --- | --- |
| 1. | Brighter Monday Kenya | Arguably the largest job site in Kenya. With Bright Monday, Kenyans and Foreigners living in Kenya can find Job Opportunities near them through this Job Portal. |
| 2. | Fuzu Kenya | Originally launched in Uganda, Fuzu Job Portal has a Kenyan Version of the site that carters for Job opportunities for Kenyans. |
| 3. | Career point Kenya | Explore new job opportunities on Career point Kenya. |
| 4. | Duma Works | One of the best sites to get jobs in Kenya. |
| 5. | Job Web Kenya | It offers jobs in all categories. |
| 6. | Jobs in Kenya | Have thousands of jobs updated for all job seekers. |
| 7. | Bestjob Kenya |  Apply to get jobs on BestJob Kenya. |
| 8. | Jobrapido | Browse for jobs by title and by state. |
| 9. | Career Jet | Their job listing is top-notch. |
| 10. | Kenyajoblinks | This site offers different jobs to all job seekers. |
| 11 | OLX Jobs |  It provides thousands of jobs for all job seekers. |
| 12 | My jobs in Kenya | Another great site to search for jobs. |
| 13 | Kama Kazi | Kama Kazi offers jobs in all categories. |
| 14 | Kenya Moja | Kenya Moja gives access to other sites thus making job searching easy |
| 15 |  Star Classified | Star Classified offers jobs and helps in developing Career. |
| 16. | Learn 4 Good | This is another good job portal in Kenya where jobs are posted in all categories and educational level. |
| 17. | Careerjet | Search for jobs in other sites through Careerjet. |
| 18. | MyJobMag | Get the latest job vacancies here. |
| 19. | Advance Africa Jobs | A good site to get jobs. |
| 20. | Pigiame Jobs | Apart from proving jobs, it also offers career services. |
If you have experience working with any one of them, please do not hesitate to share your experience with us in the Comment section below.
List of Best Kenyan Job Sites ( 20 Kenyan job sites )

This job site is one of the most favorable job sites in Kenya. Job seekers search for jobs through this site.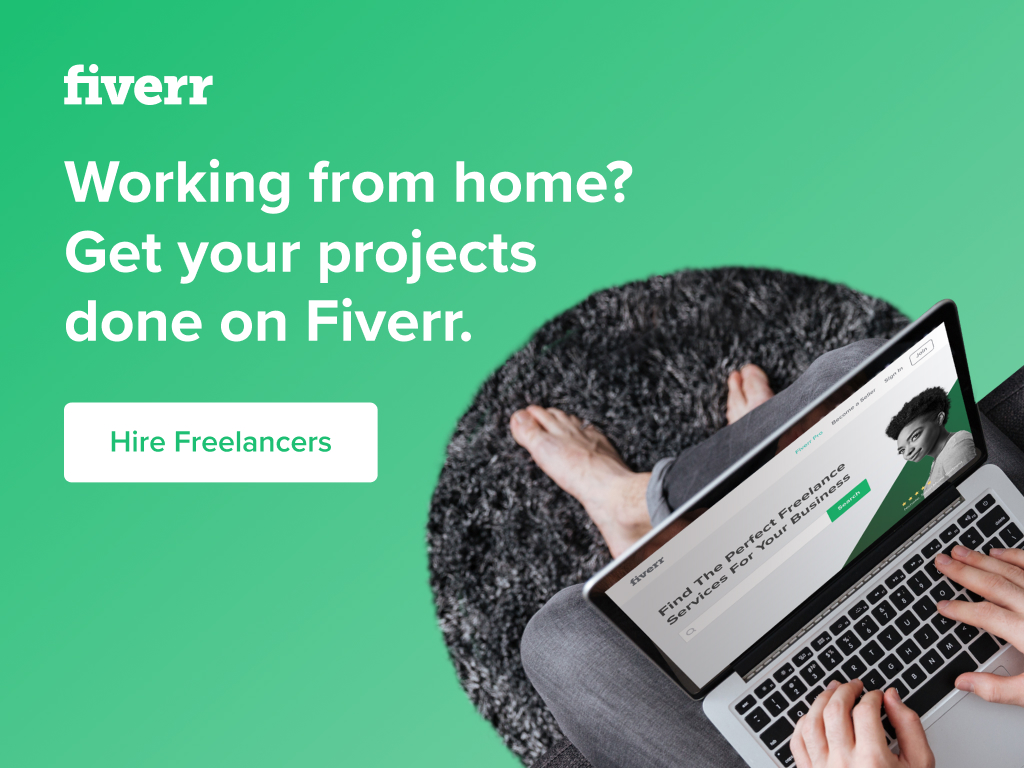 They provide updates about jobs through mail to job seekers.
LIST YOUR PRODUCTS & SELL MORE

You can now list your Products on the YAIOA Marketplace and sell to a global audience around the World.

HOW TO GET STARTED

Learn more here and Signup as a Vendor.

List your Products or Services on the Marketplace

Get Sales Notifications, contact Buyer, make timely Delivery and withdraw your Earnings
On this Job Board, you can Search for Jobs based on Categories or Companies as Jobs are Posted by Top Ranking Companies from diverse industries.
You can also Subscribe to the Job Alert Feature that notifies you of new Job Opportunities in a certain Industry or Niche.
With almost a Million unique Visitors from within and around Kenyan visiting Bright Monday to Post Job Vacancies and Search for Jobs
This Job site stands to be a better option to explore in your Job Search bid.
You can also Download the Brighter Monday Job App to stay connected with Job Opportunities on the Go without much stress.
Fuzu is a job portal and also a career development service for all job seekers. They offer job seekers a platform where they can learn free courses to develop their skills.
Dubbed the Career Companion by the Job site, Fuzu allows its users to not only Find Job Opportunities but also learn new skills and develop their careers.
Guiding them on the right track, course, and resources to consume in every step of their career moves.
The Fuzu Job Site offers three (3) core solutions on its website
Thousands of verified Job Offers from Entry level to advanced level matched to the Personalities and traits of its candidates
Hundreds if not thousands of New Courses that will help build the Skills of every Candidate, equipping them for their next Business Endeavor
The Best Career Advice to help you understand what it takes to build a certain career. This is by far one of the most crucial Solutions offered by Fuzu because it helps Potential Candidate identify their areas of Strength and Weaknesses and also helps them to discover their hidden talents and potentials.
Fuzu is actually in 3 more other African Countries apart from Kenya and these Countries are Uganda, Tanzania, and Somalia respectively.
This site offers job listing, Cv writing service, interview coaching, and more.
This is one of the best sites to get a job.
Here, recruiters don't go through many applications before choosing their employee because they make special rules to be followed by employers which make choosing a candidate easier
This is one of the most popular job boards in Kenya.
It is a simple but organized website that offers jobs in all categories.
It is a job site that is updated with thousands of jobs in diverse categories but their only problem is that they lack a proper email alert system.
The number of jobs posted here is few but job seekers can still apply for thousands of jobs on this site.
Job seekers get updates on vacancies.
You can search for jobs by title.
Browse for jobs according to your preferred province or state.
career jet gives job seekers access to select jobs from other different sites.
Saving them from the stress to visit each site individually.
This site offers different jobs to all job seekers.
This is another job site to search for jobs.
Apart from job searching, you can also buy and sell on this site.
My jobs in Kenya offers decent jobs to job seekers.
Job seekers will get best job alerts directly to their inbox once they are registered on their site.
This is a beautiful job site where job seekers search for jobs easily.
It offers jobs in all categories.
Get jobs from great companies, start-up companies and international companies in Kenya.
This job site has attracted many job seekers.
Here, it gives access to other sites with links making job search easy.
Job seekers are not required to subscribe to updates. But can post their CV and get ready for an interview.
It allows job seekers to search for jobs.
Get the latest news on sports, business, health and more on this site.

Learn 4 good is a fast and free job posting site for employers in Kenya as well as provides jobs for job seekers in Kenya.
Find expats jobs, jobs for foreigners, IT jobs, and more on Learn 4 good.
Kenyan Careers provides jobs for all job seekers.
Job seekers post their CV and get updates for free.
They allow job seekers to share their job experiences.
Myjobmag is a free job site that assists job seekers by providing them with the latest job vacancies.
Subscribe to myJobmag.co.ke through email, Facebook, Twitter, and Google+ to get jobs that match your profile.
It is a simple job portal with a simple design that offers thousands of jobs to all job seekers.
It offers jobs in all categories.
Their jobs are updated daily.
This site offers jobs to all applicants.
It is not just a job portal but also does advertisement and writes articles.
Question & Answer Session
What is the Kenyan Unemployment rate?
According to Trading Economics, the Kenyan unemployment rate as of January 2020 stood at 4.9%.
How to get Jobs On Social Media Sites
LinkedIn is a career and Professional Social Network where People build their Career Profile over the Years and showcase them to prospects.
So to increase your chances of getting hired, kindly open a LinkedIn account if you don't have one, if you had one already, kindly update it and make it look professional.
For Facebook, kindly use Job Board Groups, Join these Groups, and post your Skills and maybe CV's in a Screenshot format and ask that a Job of your Industry be given to you.
The same thing is applicable to Twitter too, update your Profile, and Indicate your Strengths and Skills, indicate that you are Job hunting too.
How to Find a Job in Kenya (Video)
The above video shows you the Tips, Tricks, and Strategy in finding Jobs in Kenya, go through the Video, and take some Action.
How to Get a Job on the Internet in Kenya (Video)
This video talks about how you can get a Job in Kenya via the Internet as a Kenyan or a Foreigner living in Kenya, this might be helpful.
Summary: Kenyan Job Sites
With these Kenyan job sites, I can verily say that you are close to your ideal job.
I know that getting a job in Kenya is like hiding in the clouds because the unemployment rate is quite high.
But with this list of  Kenyan job sites, your job searching is made easy. Upload a resume and get started now.
Apart from the above Job sites we listed above, you can also get Job Opportunities from sites like LinkedIn, Facebook, and Twitter.
We are sorry that this post was not useful for you!
Let us improve this post!
Tell us how we can improve this post?