Updated by YAIOA
If you are looking for ways to earn money online, there are lots of options available for you. One of the ways is to make money advertising for companies.
Companies are looking for more creative ways to advertise their products or services and they actually spend billions of dollars each year to get their products or services advertised by different brands and individuals.
Gone are those days when companies and businesses promoted themselves on television, in magazines, radio, and other traditional media. They now look for other creative means to get their products or services out there.
That is where you come in. You can actually make money advertising for companies.
So many companies are willing and ready to pay you to promote their products and services, but how can you go about this?
Well, there are many ways.
Below, are 10 legit ways you can get paid to advertise for companies.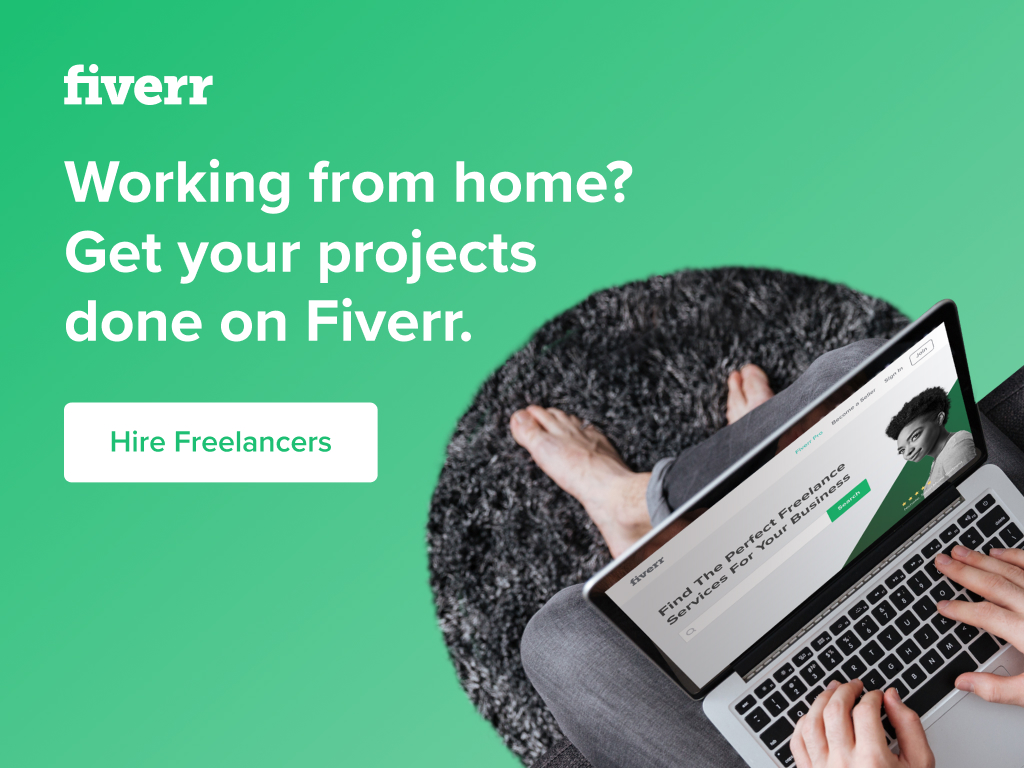 1. Make money by Advertising on your Blog or Website
The easiest and less stressful way you can make money advertising on your blog or website is by creating a subscription plan. Create a subscription plan to sell ad space to advertisers, you can use the YAIOA Subscription tool for this.
The YAIOA Subscription tool helps you to create subscription plans for your various ad types and sizes. All you have to do is to sign up for free on the YAIOA platform as a vendor and create a subscription plan where you can put the price and description of the subscription.
Give a detailed description of your subscription such as the size of the available ads – quarter page, center page, half page, full page – and their prices based on the different insertions and the difference between the various types of color ads.
When you've successfully created your subscription plan, YAIOA will give you a code that you can copy and place on the particular spot you want to sell.
The YAIOA platform automatically displays your subscription plan to visitors, advertisers or companies that come to the YAIOA site to buy ad space.
The companies or advertisers that come to the YAIOA platform would click on your subscription plan and subscribe to it so that they can get the ad space and advertise on your site and once the subscription is confirmed, you can then run the ads for them.
2. Get Paid by Creating Sponsor Blog Content
Another way you can make money advertising for companies is by creating sponsor blog content. If your blog or website has a decent following, companies will pay you to create blog posts for them. The post could be about the company's products or services or a quick mention of their products.
For example, you own a travel blog and a company that makes traveling bags want to work with you. They might pay you to mention their product.
So, you just have to create a post like "best travel essentials" which includes the company's product as one of the list items. Or do a full review of their product.
Websites like BlogExpose, PayPerPost, and Blogvertise connects bloggers and website owners to companies looking to pay for sponsored content.
3. Make Money by Advertising on Social Media Platforms
There are some companies that will pay you to advertise for them on social media sites like Facebook, Twitter, and Instagram. If you have a huge number of followers on these social media sites, you can make a good income by collaborating with brands.
There are sites that connect social media influencers with companies looking to advertise their products and services. Some of them are:
GOsnap – This is a service for influencers on Twitter and Instagram. With this site, you can find paid sponsorship opportunities from companies. You can decide to or not join a campaign and you are paid by the number of followers you have.
IZEA – This site will pay you to create and share sponsored social media content for companies. It is one of the largest social media influencer platforms.
Sponsored Tweets – Sponsored Tweets gives you payment to promote companies on Twitter. It helps brand influencers to make money from their social media platforms via brand sponsorship.
4. Make Sponsored YouTube Videos
Some companies prefer to work with YouTubers because YouTube is also a huge social platform with millions of visitors.
If your YouTube channel has a decent number of views and subscribers, you could get paid by creating content for brands.
You can find sponsorship opportunities on sites like Famebit.
5. Make Money by Advertising on your Car
You can simply make money by advertising on your car. You can turn your car into a mobile billboard by working with a car wrapping company.
These car wrapping companies easily get companies to advertise on your car. Car wrapping companies wrap your car in ads for free and you get paid just by driving.
You can visit a car wrapping company like Carvertise, Wrapify, Free Car Media, and Pay Me For Driving and fill an application form with any, sharing your personal info, the type of your car, how often you drive your car, and where you drive it.
The company you choose will then match you with an advertiser looking to advertise in your area. If you accept the company's request to advertise on your car, the advertiser will pay to have a wrap placed on your car and also pays you for driving.
This method is best if you are not really into social media or blogging.
6. Consider Affiliate Marketing
Affiliate marketing is another way you can make money advertising for companies. Anyone can do affiliate marketing. All you need to do is to post product links and when a customer clicks on the link or links and buys the product, you receive a percentage of the sale.
It's not as difficult as some people put it, you just have to look for a good affiliate marketing network to join and some of them are;
Rakuten Marketing
Amazon Associates
CJ Affiliate
ShareAsale
ClickBank
There are also companies with their own affiliate program, you can simply search for them and join. If you like a company, check to see if they have an affiliate program that you can sign up for.
Places you can share your affiliate links include;
Social media posts
Blog posts
A comparison review site
Videos
Newsletters
A product resource page
Landing pages
Affiliate marketing is an alternative to create sponsored content. If you do not want to create content directly with companies, then use affiliate links.
7. Become a Brand Ambassador
If you prefer not to use the internet and want to socialize, then try working as a brand ambassador. As a brand ambassador, your job is to promote a company not online but in places like:
Trade shows
Festivals
Conventions
Concerts
Fairs
Sports games
Beaches
College campuses
Bars
Nightclubs
As a brand ambassador, you are to do things like hand out flyers, greet people, and give out free samples of the company's product.
You are advertising the company not online but in person.
8. Advertise by wearing a T-shirt
You can actually make money wearing t-shirts or other apparel of brands with their logo on it.
For example, Jason Sadler founder of I Wear Your Shirt (a site that used t-shirts to advertise businesses) made over $100,000 wearing t-shirts for companies. In his first year of business, he made $70,000 just by wearing t-shirts.
Every day, Jason Sadler wore different t-shirts for a year and he promoted companies by taking pictures and uploading videos about them online.
Though the business closed in 2013, it shows that there are some companies out there willing to pay people to wear their t-shirts.
So, how can you go about it?
The best way is to start your own online business where you can offer to wear a company's t-shirt or any of their apparel.
You can contact your favorite brands and know if they'll be willing to sponsor you to wear their t-shirts. Or contact small, local businesses and let them know that you are offering to promote their company by wearing a t-shirt with their logo on it.
Tell them you will take quality photos of yourself wearing the t-shirt and upload them to your social media sites like Instagram, Facebook, and Twitter. Also, let companies know that you will wear their t-shirt at events and busy places to increase their brand's visibility.
9. Review Brand's Products
 Most companies want their products to be seen and recommended, and one great way to do this is with reviews.
People always check out for reviews before purchasing a product online. They do that because they trust reviews from customers more than the claims made by the company itself.
Brands know how essential customer reviews are to the customers that's why they are willing to pay people for reviews.
But not all companies will pay you for reviews, some will give you a gift instead.
Places where you can make money or get a gift by reviewing a company's products and services include;
10. Get a Tattoo
Though this method sounds funny, it actually works for some people who don't mind getting a temporary tattoo on visible places on their bodies to earn some cash.
Companies are getting creative each day about their advertisement strategies. Some will actually pay you to get a tattoo of their logo.
LeaseYourBody is a website where you can get paid to advertise a company, product, service, website, and many more by just wearing a temporary tattoo in visible body places like forearms, foreheads, neck, etc.
Depending on the type of tattoo, you can make $100s to $1,000s of dollars.
Conclusion
There are many ways to make money advertising for companies, why don't you give the ones listed above a try. Making money advertising for companies is a lucrative business but it takes requires some effort.
If any of the 10 options appeal to you then you can start from there. Driving around with wrap ads on your car, wearing the company's t-shirt and creating a subscription plan to sell your ad space will probably take the least amount of effort.
The potential income you could make from advertising for companies could provide you with the cash you need to take care of all your financial goals, thus making it worth it.
This post may contain affiliate links.
We are sorry that this post was not useful for you!
Let us improve this post!
Tell us how we can improve this post?