Are you curious about movies in Alabama that tell stories either in the state or about historical figures from the State?
If you answer in the affirmative, then this post is for you. In this post, I will share several movies in Alabama that was set both in and outside the state about historical figures and major events.
1. 4 Little Girls
The movie "4 Little Girls" was created in 1997 by movie director Spike Lee.
It was his first documentary and it gave an account of the heart-wrenching September 15, 1963 murder of four African-American girls in the 16th Street Baptist Church bombing in Birmingham, Alabama, and led to the Civil Rights movement.
The movie used the 1964 song "Birmingham Sunday" and it was sung by Joan Baez during its opening sequence.
The movie earned him an Oscar Academy Award nomination along with widespread praise.
Cast
Chris McNair
Maxine McNair
Helen Pegues
Queen Nunn
Arthur Hanes Jr.
Bull Baxley
Movie Information
Rating: NR
Genre: Documentary, Special Interest
Directed By: Spike Lee
Runtime: 102 minutes
Studio: HBO Documentary
2. The Miracle Worker
The Miracle Worker is a 1962 movie that was directed by Arthur Penn.
The movie is the film version of William Gibson's play about Tuscumbia native, Helen Keller. Helen Keller was a deaf-mute who was sealed off from society in her own world.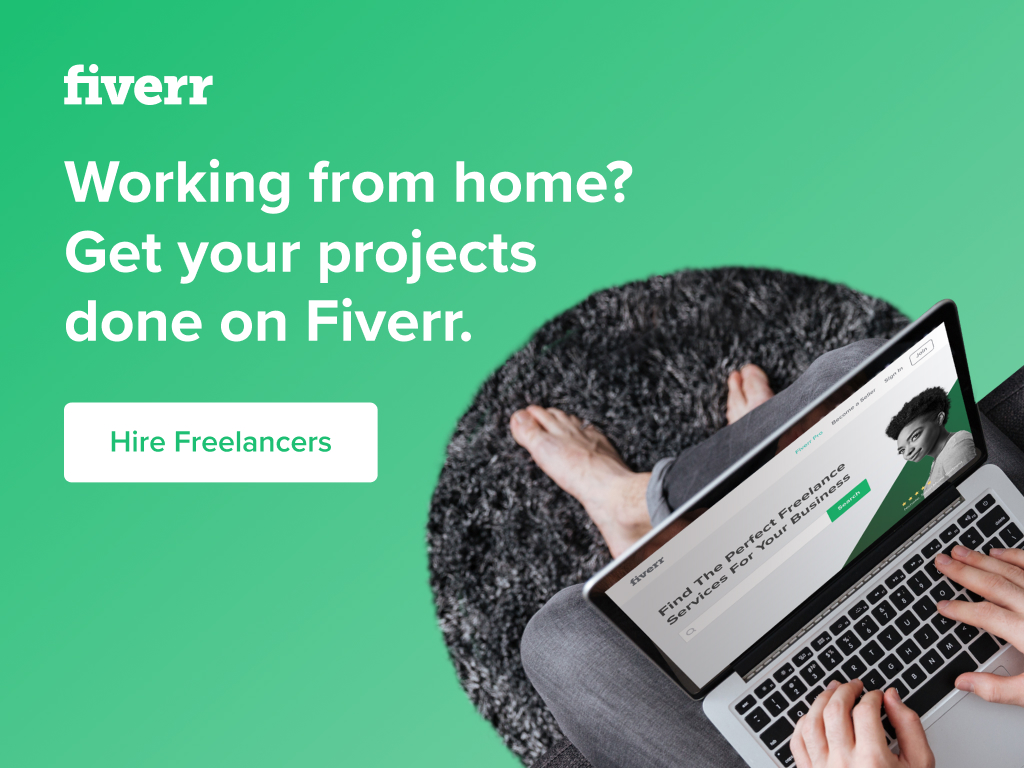 She was under her teacher, Annie Sullivan, who worked with her to teach her how to communicate well with others.
LIST YOUR PRODUCTS & SELL MORE

You can now list your Products on the YAIOA Marketplace and sell to a global audience around the World.

HOW TO GET STARTED

Learn more here and Signup as a Vendor.

List your Products or Services on the Marketplace

Get Sales Notifications, contact Buyer, make timely Delivery and withdraw your Earnings
The movie was originally presented on television in 1957 and the story was transferred to the Broadway stage.
The movie became a huge success, starring Patty Duke as Helen Keller and Anne Bancroft as Annie Sullivan.
Helen Keller is first seen in her home in Tuscumbia, Alabama, moving around in her silent world. Her teacher, Annie Sullivan then comes to Tuscumbia to teach Helen the sign language to communicate with.
Annie then realizes that the major challenge was to keep Helen from Kate, her overly loving mother, and her overbearing father.
Helen's parents eventually agree to allow Annie to stay alone with Helen for some weeks at a small building on Captain Keller's property. While they were constricted together, Annie managed to teach Helen how to dress and recite the alphabets by touching them.
Upon return to Keller's, Helen rapidly slipped back into her old patterns.
However, a transcendent revelation occurs for Helen one night at the dinner table when she knocked over the water pitcher and was forcibly dragged by Annie to the water pump to refill the pitcher.
The movie earned five Oscar Academy Award nominations for best actress (Anne Bancroft, who won), supporting actress (Patty Duke, who also won), directing, adapted screenplay, and costume design.
The movie what shot at Big Sky Ranch, Simi Valley, California, and Middletown, New Jersey.
Cast
Anne Bancroft
Patty Duke Astin
Patty Duke
Inga Swenson
Victor Jory
Andrew Prine
Movie Information
Rating: NR
Genre: Classics, Drama
Directed By: William Gibson
Runtime: 107 minutes
Studio: MGM Home Entertainment
3. The Phenix City Story
The Phenix City Story is a true story of corruption, featuring some of the actual people involved.
This is a violent crime drama that was set in Alabama City in the year 1954. It was the then Sodom and Gomorrah of organized crime, corruption, and sleazy behavior.
The townspeople got fed up with the gaudiness around them and elected Albert Patterson, a new attorney general, who vowed to get rid of the gangsters and their tawdriness. Sadly he was murdered by the mobsters.
Luckily, John Patterson, the attorney's son had just returned from the war and was more than happy to carry on from where his late father stopped.
Regardless of the constant and deadly obstacles presented by the mob, the determined young man stood firm and eventually defeated them.
The movie was released in 1955, starring John Mclintire, Richard Kiley, and Kathryn Grant.
The original version of this story includes a 13-minute introduction that featured interviews with the people involved, including the widow of the murdered attorney general.
In reality, John Patterson was later elected governor of Alabama, defeating, among others, future presidential candidate, George Wallace.
Cast
John Mclntire
Richard Kiley
Kathryn Grant
John Larch
Edward Andrews
James Edwards
Movie Information
Rating: NR
Genre: Drama
Director: Phil Karlson
Written By: Crane Wilbur, Daniel Mainwaring
Runtime: 100 minutes
Studio: Allied Artists
4. Selma
Selma, directed by Ava DuVernay in 2015, is the story of a movement.
It is a gripping and reverent portrayal of the turbulent three-month period in 1965 when Dr. Martin Luther King Jr. spearheaded a campaign to secure equal voting rights in the face of violent opposition.
The monumental march from Selma to Montgomery, AL, resulted in President Johnson (Tom Wilkinson) signing the Voting Rights of Act of 1965, which is one of the most significant victories for the civil rights movement.
Ava DuVernay's Selma tells the story of how the visionary Dr. Martin Luther King Jr. (David Oyelowo) and his siblings in the movement prompted change that forever altered history.
The movie earned an Oscar Academy Award nomination for best picture and a win for best song (Glory).
A lot of the production was filmed in Georgia, but major scenes were shot in Selma and Montgomery, in specific locations where the historic events actually took place.
Cast
David Oyelowo
Carmen Ejogo
Tom Wilkinson
Cuba Gooding Jr.
Alessandro Nivola
Giovanni Ribisi
Movie Information
Rating: PG 13
Genre: Drama
Director: Ava DuVernay
Written by: Paul Webb
Runtime: 127 minutes
Studio: Paramount Pictures
5. Muscle Shoals
Muscle Shoals, a movie directed by Greg 'Freddy' Camalier, is a documentary about a place filled with magic and music, legend and myth.
The river is occupied by a Native American spirit who has lured some of the greatest Rock and Roll and Soul legends of all time and drawn from them some of the most inspiring, defiant, and salient music ever created.
Rick Hall, the founder of FAME Studios in Muscle Shoals, Alabama is celebrated, and the signature sounds he developed in timeless songs he developed such as "I'll take you there", "When a man loves a woman", and "Brown Sugar."
It also features interviews with legendary artists lick Mick Jagger, Keith Richards, Aretha Franklin, Bono, and a lot more.
Cast
Gregg Allman
Bono
Bob Dylan
Aretha Franklin
Mick Jagger
Clarence Carter
Movie Information
Rating: PG
Genre: Documentary, Musical, Performing Arts, Special Interest
Directed By: Greg 'Freddy' Camalier, Greg Camalier
Runtime: 111 minutes
Studio: Magnolia Pictures
6. Manhunter
Manhunter is a stylish psychological thriller that was adapted by Michael Mann from the novel by Thomas Harris, "Red Dragon". It is marked as the first film to feature Hannibal Lector, first played by Brian Cox.
Will Graham (William Petersen) is a hardworking FBI agent that retired after hunting and arresting Dr. Hannibal Lector (Brian Cox), a maniacal but intelligent serial killer.
Agent Will unenthusiastically returns to work to help find a new serial killer, known as "The Tooth Fairy", who specializes in killing entire families.
He uses his emphatic understanding of the motives of the killers to help apprehend them, despite the mental and emotional toll it takes on him and his family.
 He enlists the help of the cannibalistic Dr. Hannibal Lector along the way.
The investigation first leads him to Birmingham, Alabama, where he meets Reba McCain.
Reba McCain (Joan Allen) is a fine blind woman whom the killer falls in love with. Their love scene remains outstanding and unforgettable as the killer experiences compassion and normal sexual attraction for the first time.
The movie, based on the Thomas Harris novel, Red Dragon, holds its own as a suspenseful, psychological thriller direct with aptitude and style.
Manhunter is one of Michael Mann's best films and it clearly lays the foundation of his unique visual style in his early career.
Cast
William L. Petersen
Kim Greist
Joan Allen
Brian Cox
Dennis Farina
Stephen Lang
Movie Information
Rating: R
Genre: Action & Adventure, Mystery & Suspense
Directed By: Michael Mann
Written By: Michael Mann, Walon Green
Runtime: 121 minutes
Studio: Anchor Bay Entertainment
Conclusion
There you have it, some of the best movies in Alabama. Most of these movies are renowned and have received the Oscar Academy Awards nominations, with some of them having winning more than one award.
These movies listed above come highly recommended if you are looking for Alabama movies that are highly rated.
Frequently Asked Questions
1. What movies take place in Alabama?
List of some movies that were filmed within Alabama are:
Big Fish
The Miracle Worker
4 Little Girls
Selma
To kill a Mockingbird
2. What movies have been filmed in Mobile, Alabama?
Get Out
Gerald's Game
The Lost Boys
Teenage Mutant Ninja Turtles
The Insider
3. What movie was filmed in Greenville, Alabama?
The movie honey dripper was filmed in Greenville, Alabama, in the year 2007.
What movies take place in Alabama?
List of some movies that were filmed within Alabama are:
Big Fish
The Miracle Worker
 4 Little Girls
Selma
To kill a Mockingbird
What movies have been filmed in Mobile, Alabama?
Get Out
Gerald's Game
The Lost Boys
Teenage Mutant Ninja Turtles
The Insider
What movie was filmed in Greenville, Alabama?
The movie honey dripper was filmed in Greenville, Alabama, in the year 2007.
We are sorry that this post was not useful for you!
Let us improve this post!
Tell us how we can improve this post?