National Boss Day Canada also called Boss's day Canada is recognized annually on October 16th and focuses on strengthening the bond between employers and their employees.
It is celebrated yearly on October 16 in Canada, the United States, and other countries like Romania. Boss's Day was first celebrated in 1958 by Patricia Bays Haroski and since then, it has been a special day to celebrate and show appreciation to all the good bosses.
National Boss Day was created to demonstrate appreciation and recognition for all good bosses and the tough roles that they hold. This day strengthens the bond between the employers and the employees as employees get to show their appreciation to their bosses.
Since employees might not understand the hard work and dedication that their bosses put in place and the challenges they face on a daily basis, Boss's day is a great opportunity for them to appreciate and be thankful for all the things management has done for them.
Celebrate and appreciate your boss by surprising him with a unique gift. This post has a list of top online gift stores in Canada to get unique gifts for Boss's day, as well as other fun and unique ways to celebrate the National Boss Day.
Best 5 Online Gift stores in Canada to get unique National Boss Day gifts
Find unique Boss's day gifts on Amazon Canada. Amazon Canada is a leading online retailer in Canada with best-selling and generally desired products for men, women, teens, and kids.
This renowned eCommerce site has gifts for all occasions and deals with all kinds of products gift items, electronics, apparel, home décor, and more.
The following are some of the most sought-after Boss's Day gifts on Amazon.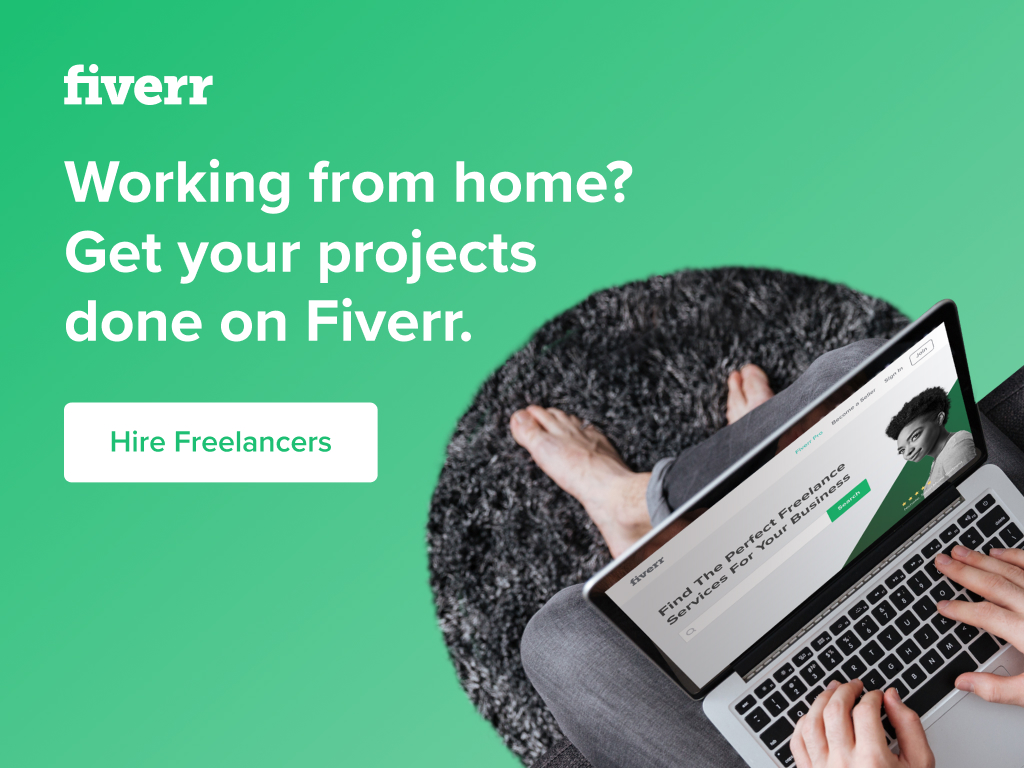 World's Best Boss Ever Coffee Mug
LIST YOUR PRODUCTS & SELL MORE

You can now list your Products on the YAIOA Marketplace and sell to a global audience around the World.

HOW TO GET STARTED

Learn more here and Signup as a Vendor.

List your Products or Services on the Marketplace

Get Sales Notifications, contact Buyer, make timely Delivery and withdraw your Earnings
A high-quality coffee mug and a perfect gift for your boss for national boss day celebration, birthday or Christmas day.
Boss Appreciation Gift – Keychain
This unique gift comes with a cute keepsake gift box and membrane to protect the keychain, and the tight welded connect ring. A great gift for a Manager, supervisor, leader or any boss in your life.
Personalized Boss Appreciation Gift
You can customize this gift with your boss name and leadership quote. One of the best unique gift for Boss day, birthday, Christmas, etc.
Boss Lady Pen Set comes in a giftable clear box, it is refillable, has medium ballpoint and writes in blue ink. A nice gift for a Boss Lady.
Hallmark Boss's Day Greeting Card ( You're The Best Boss)
Appreciate your great leader with this beautiful Boss's Day card from Hallmark. This card is printed on high-quality paper stock and has words that will totally melt his/her heart.
Etsy is a global online marketplace with thousands of items ranging from apparel, electronics, home décor, to gift items. Etsy Canada is one of the largest eCommerce sites in Canada to get outstanding, unique, and beautiful gift items.
Here are some of the most sought-after Boss's Day gifts on Etsy Canada.
Boss Thank You Gift – It's One Thing to be a Boss Motivational printable Wall Art
This printable Boss Day gift is a quote that can be presented by a person or group of people. It's a digital product that can be downloaded and include top-notch resolution (300 DPI) printing files in JPEG and PDF file format designed to be printed in the following sizes
4×6 inches
5×7 inches
8×10 inches
8.5×11 inches (US Letter)
11×14 inches
A perfect gift for a leader. This unique gift can be used as a Boss's Day gift, Boss birthday gift, or Boss retirement gift.
This tumbler holds 14 oz worth of liquid and comes with an easy-grip handle and thumb rest. Its bottom fits in a standard cup holder and lid has slide opening and slanted drinking surface. Funny Boss Tumbler is made out of stainless steel thus not microwave safe.
Its thick double wall helps keep hot drinks hot and cold drinks cold far longer than any average mug. A perfect National Boss Day gift.
Wood Phone Docking Station Gifts for Boss
An engraved wood stand with a beautiful and delicate design that you can personalize to celebrate the National Boss Day with a special gift for your boss, supervisor, manager, or director.
This wood stand was designed to keep the smartphone/tablet, watch, keys, glasses, and wallet well organized and easy to find.
6×6 Thin Tile Plaque Boss Gift
6×6 Thin Tile Plaque Boss Gift can be customized by you or your team and present to your boss as a Boss Day gift. It can be hung on the wall or put in a stand.
Gifts.com is one of the best online gift stores that offer a wide selection of unique gifts for special people in your life. It is a trusted and reliable gift portal with wedding gifts, birthday gifts, holiday gifts, anniversary gifts, baby shower gifts, graduation gifts, boss day gifts, and much more.
Here are some Boss's Day gifts offered by Gifts.com.
Executive Leather Messenger Bag
This bag features soft, supple leather and well-organized interior and promises to keep your boss stylishly productive wherever he goes. Executive Leather Messenger Bag is made of genuine leather and nylon with handsome striped moiré lining. It measures 16″Lx4″Wx13″H and the interior has a laptop padded mesh pocket.
Executive Leather Messenger Bag file section includes a small pocket, cell phone holder and four pen loops. The front pocket has a magnetic snap closure and Velcro closure strap and the leather flap has two bottom magnets to keep it closed.
The backside of this bag features two zippers which your boss can use as an additional pocket or open both zippers to use to rest the bag on the handles of his luggage when traveling.
This executive leather bag has 2 side pockets and a removable shoulder strap and can also be personalized.
Ready2Go Leather Tech Organizer
Ready2Go Leather Tech Organizer is a leatherette case with snap closure that holds charging cords and/headphones. It can be personalized with any monogram about 3 letters. A nice gift for a boss, manager, supervisor, and director.
Sands of Time Hourglass is a nice gift for your boss which he/she can use to keep track of time. It is a beautifully designed hand blown glass with crystal base and smoky gray sand that measures 9″Hx3-1/2" and can be personalize with a 2-line message of up to 30 characters each or 1-3 letter monogram.
Desktop Decision Spinner is a perfect Boss's Day gift. It is made of aluminium and plastic and measures 3/4″Hx3-1/2″ dia. It can be personalized with any 3-letter monogram.
Desktop Wood Slingshot is a fun and unique gift for a busy boss that can be personalized with 1 to 3 initials.
Things Remembered is a leading online retailer of personalized gifts in North America. For over 50 years, this renowned and trusted online gift store has been perfecting the art of custom engraved and embroidered gifts using the most precise technologies.
Things Remembered is always ready and willing to help celebrate every occasion and design personalized masterpieces wherever and however, you want.
Here are some of the best-selling personalized Boss's Day gift available on Things Remembered.
Gunmetal Decision Maker is a perfect National Boss Day Gift that you can personalize with a message for the executive in your life.
This personalized Black Plaque Clock will look good in your Boss's office. It is made of fibreboard with veneer, aluminium and you can engrave the large silver plate with a name, job title, inspirational quote or a message.
Brass Diamond Shape Personalized Desk Organizer
This Brass Diamond Shape Personalized Desk Organizer is made of glass and metal with brass piping. It easily holds all of the used office tools. You can engrave your Boss's name or job title on it.
LED Light Bulb Personalized Glass Tube
A great gift for a boss. LED Light Bulb Personalized Glass Tube is made of glass and fibreboard measures 3.3″ W x 4.6″ H x 3.3″ Dia and sits on a sturdy base. The glass features a 3D etched light bulb which illuminates with a warm LED glow.
This journal features a shiny black stainless steel cover with a beaded border and comes with a chrome ballpoint pen. You can engrave your Boss's name or message on both the journal and pen.
Find the best National Boss day gifts on Hallmark. A renowned and reputable gift company with unique and ideal gifts for all occasions.
Below are some of the most sought-after Hallmark's Boss's Day Gifts.
This coffee cup holds 12 oz. and features embossed details, an antiqued finish, and an oversized handle. A perfect gift for a boss.
Willow Tree® Angel Just For You Thank You Figurine
Corkcicle® Gloss Turquoise Tumbler
You can also find beautifully designed administrative Boss's Day greeting card on Hallmark.
Fun and unique ways to celebrate the National Boss Day in Canada
Aside from buying gifts online to show appreciation to your boss, manager, supervisor, or director on Boss's Day, there are some things you can also do to make that day memorable.
1. Bake a cake
You can bake a cake yourself or get together with your colleagues and bake a cake as a team. It will be fun and your boss will sure be happy with a delicious cake.
2. Create a team card
Another way to celebrate National Boss Day in Canada is to get your boss a gift with a personal touch. You can create a team card with the rest of your colleagues and write a "Thank You" note on it. Ensure the card is signed by all team members before delivering it to your boss.
3. Make a magazine cover
Making a magazine cover is fun. All you need to do is to get your Boss's photo and use a service like Canava Magazine Cover Service to create a magazine cover. You can add a few of your boss's common sayings or something fun and then print and frame it.
4. Create a "Thank you" video
You can make your boss feel appreciated by making a short video with your phone or a nice quality video camera. You can also discuss with your team and make a short thank you video then upload the link on Boss's day on your company's chat or intranet. Your boss will definitely love this gesture.
5. Award ceremony
You and your colleagues can organize a private meeting and have a vote on which supervisors/managers get a title. You and your colleagues can create light-hearted trophies or badges for your bosses with quirky awards like The Funniest Boss, Best Dressed Boss, The Coolest Supervisor, and Company record for the most coffee consumption per day.
The award ceremony will be a fun way to get the team together.
6. Have a picnic lunch
If the weather is good, you can visit a nearby park and have a picnic with your boss on Boss's day. You and your colleagues can just get your usual lunches and sit on the grass and have fun with your boss.
7. Potluck party
A potluck party is also another fun way to celebrate the national boss day. Potluck parties are easy to organize. Just send an email to your colleagues with a list of dishes for them to bring and share in the party. It's a great way for a team to bond.
Summary
Celebrate National Boss day Canada by surprising your boss with a unique gift from any of the online gift stores mentioned above. You can make use of any of the other 7 fun ways to celebrate boss's day in Canada.
Make your boss feel loved and appreciated on this special day. However your colleagues and yourself decide to celebrate the National Boss Day, always remember to have fun and have a great time knowing your boss and colleagues better.
We are sorry that this post was not useful for you!
Let us improve this post!
Tell us how we can improve this post?