PPSSPP games are some of the best games you can play on your smartphones due to its beautiful graphics and amazing gameplay.
If you are a lover of PSP games, you will definitely agree with me that playing the best PSP emulator games for Android is entertaining and immersive just like the way it's on Consoles.
In this post is a list top best PPSSPP games that can interest you, which you can choose and download on your Android device but before we go into the list, let's know what a PPSSPP game is.
What is a PPSSPP Game?
PPSSPP is the acronym for PlayStation Portable Simulator Suitable for Playing Portably. It was first developed by Henrik Rydgård as a free and open-source PSP emulator that can be used on Windows, Linux, macOS, Android, iOS, Blackberry, Nintendo Switch, and formal Symbian OS with the aim to increase speed and improve portability.
 So, any game that can be played using a PSP emulator is called PPSSPP game or PSP game.
Most PPSSPP games come in ISO file format and the good news is, PSP games can now be downloaded on all your popular mobile devices like Android, iOS, windows, etc.
However, before you can play PPSSPP games on your Smartphone, you'll have to first of all download a working PSP Emulator. After downloading a PSP Emulator, you can then go ahead to download and install PPSSPP games for your Android device.
Today, the PPSSPP Emulator is the most comprehensive Sony PSP Emulator that lets you get access to lots of PSP games on your Android phone. However, most of the hot games are still not wholly compatible with the Android emulator.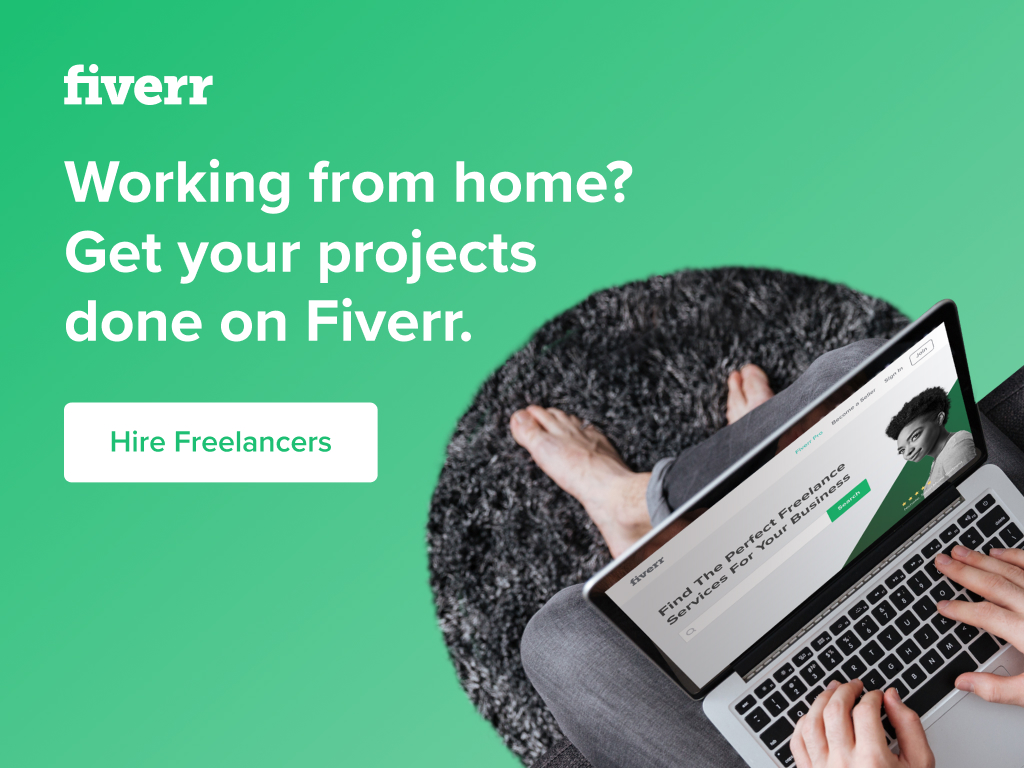 Consider searching YouTube for the best PPSSPP Emulator settings on Android If you are running the PSP ROM files on the Android PPSSPP emulator.
LIST YOUR PRODUCTS & SELL MORE

You can now list your Products on the YAIOA Marketplace and sell to a global audience around the World.

HOW TO GET STARTED

Learn more here and Signup as a Vendor.

List your Products or Services on the Marketplace

Get Sales Notifications, contact Buyer, make timely Delivery and withdraw your Earnings
Download PPSSPP Games for Android
One of the main reasons why people prefer PPSSPP games on Android is that PPSSPP games have wondrous and awesome graphics on Android devices.
So, if you want to enjoy the PPSSPP games, you'll need a high-end Smartphone with a high specification (at least 1 GB of Ram and 1.2Ghz processor) if not, the games won't run properly.
Those with low-spec Android devices can still play the PPSSPP games but the device RAM must be at least 512MB else, it won't work properly.
How To Download PPSSPP Games For Android
Here is a video on how to easily download and play PPSSPP games on your Android phone.
Best PPSSPP Games for Android
1. God of War – Chains of Olympus
God of War – Chains of Olympus is one of the most popular PPSSPP games today with 5 million downloads yearly. This game is a story of Greek mythology and as a player, you'll take the role of Kratos and start playing through the storylines that roles on your screen.
In the chains of Olympus franchise, as Kratos, you' ll need to defeat your enemies with a double-edge chain sword, swim in various rivers to cross to other lands of enemies, and pass through the dark ancient buildings full of horror scenes. This game provides an on-screen instruction to guide you in various stages.
Download God of War – Chains of Olympus
2. God of War – Ghost of Sparta
God of War – Ghost of Sparta is one of the top-rated PSP games with an amazing storyline. The storyline is different from the one mentioned above but it is still Kratos that plays the main character in the plot of the game.
Download God of War – Ghost of Sparta
3. X-Men Origins Wolverine
X-Men Origins Wolverine is a game based on the Wolverine movie. It is an action-packed gamed filed with different fighting moves which the player will get addicted as he/she plays the game on their device.
Download X-Men Origins Wolverine
4. Assassin' s Creed – Bloodlines
Assassin's Creed –Bloodlines is a game for gamers who are already captivated by the Assassin's Creed gameplay as a whole. Those with low-end smartphones can get this game as it works well on low-spec devices.
Download Assassin's Creed-Bloodlines
5. WWE Smackdown vs RAW 2011
This is one of the best PPSSPP games, especially for wrestling fans. The graphic is superb and you can choose to be either a diva star or a male superstar.
Download WWE Smackdown vs Raw 2011
6. Beowulf – The Game
If you are playing this game, you have to emulate the life of Beowulf – a nightmare and legendary warrior with strength of about 30 men. Beowulf is always in a quest to look for Gold and glory and has to embark on a journey to destroy a blood thirsty beast that caused harm and destroyed many things.
7. Grand Theft Auto – Vice City Stories
This is one of the biggest recognizable franchises ever developed for the PSP emulator. It is filled with superb graphics and as the player, you can roam everywhere in the city. The game is a mission game that comes with multi-player mode.
Download Grand Theft Auto – Vice City Stories
8. Mortal Kombat –Unchained
The Mortal Kombat series has been a very long time but this game has more features like actors with dynamic fighting styles. Each actor comes with a different storyline, endurance mode, fatality, and much more.
Download Mortal Kombat –Unchained
9. WWE Smackdown vs RAW 2K14
A game for a wrestling fan which you can play with your favorite WWE stars and try to beat your opponent with various finishing wrestling moves.
The WWE Smackdown vs RAW 2K14 comes with a better navigation menu which let you easily select a wrestler, goto story modes, play popular events like Wrestle Mania, Royal Rumble, etc.
Download WWE Smackdown VS RAW 2K14
10. Dead To Fights –Reckoning
In this game, you are to emulate Jack Slate and fulfill all the mission objectives. You need to kill all your rivals, as well as rescue the witness who is lost.
High-end Android Smartphone users will enjoy this game as it works perfectly on high-end Android devices.
Download Dead To Fight –Reckoning
11. PES 2019 PSP PPSSPP ISO
This is a top PES game and also one of the best football games to play as it has updated players, cool graphics, and stunning live commentary.
This PES game is highly improved in Goal Tactics and Techniques as well as has an awesome improvement in the passing of balls and trading of players.
It also features the latest clubs and team transfers, UEFA Champions League Tournament, new stadiums, all FIFA 2018 World Cup Squads, and much more.
Download PES 2019 PSP PPSSPP ISO
12. Metal Gear Solid – Peace Walker
This is the latest Metal Gear Franchise game, and the second canonical Metal Gear title produced for the PSP. The game is set in Costa Rica and puts you in control of Big Boss as he prepares the rise of Outer Heaven.
This PPSSPP game consists of two main playing modes i.e. Mission and Mother Base.
Mission is the actual action sequences of the game where the player must invade the enemy's territory while Mother Base is a crew managing simulation mode.
Download Metal Gear Solid – Peace Walker
13. The Warriors
The Warriors is a popular game and one of the best adventurous PSP game for Android. The story plot of the game starts with a gang that was wrongly accused of murdering a gang leader who was a rival to them.
You as the player will act as the accused and you need to run for your life and at the same time prove the rivals that you are innocent.
This game runs smoothly on high-end smartphones. Some of the weapons included in the game are bottles, bat, and much more.
14. Ghost Rider
If you are a fan of the movie "Ghost Rider" you'll definitely love this game as it has a similar storyline with the movie.
This game is all about someone that transforms into a flaming skeleton at midnight to possess other human beings and has the ability to control them.
15. Tekken- Dark Resurrection
Tekken – Dark Resurrection is one of the most explosive fighting PPSSPP games. This game features new characters Lili and Dragunov that joins other casts like Heihachi, Jin, Paul, and Law in the battle to be crowned King of the Iron Fist Tournament.
This game features an ad-hoc multiplayer mode that lets you fight against friends, and also comes with more items that let you customize your favorite characters.
Download Tekken – Dark Resurrection
16. Crisis Core – Final Fantasy VII
This is a popular game that people love to play because the story is focusing on Zack Fair and his adventures as a member of soldier in Shinra Corporation.
If you are a fan of Final Fantasy VII, you'll love Crisis Core. Crisis Core takes place before the events of Final Fantasy VII, giving you the background story of the various characters.
Crisis Core has a new style of gameplay, it's no longer turn-based but still makes use of meters so, it has a bit of both styles.
This is one of the best PSP games for Final Fantasy VII fans.
Download Crisis Core – Final Fantasy VII
17. Soul Calibur – Broken Destiny
Soul Calibur – Broken Destiny preserves all the raging battles and amazing visuals. The series is well known for creating the most comprehensive fighting experiences ever on the PSP gaming system which comes with highly responsive controls and comfortable gameplay.
The game uses many of the features of Soul Calibur IV such as the characters and customization mode. One of the goals of this game is to target beginners and novice players with Soul Calibur IV's content which challenges the player's ability as well as improves his fighting skills.
This game introduces two new characters i.e. Kratos from the God Of War series and Dampierre, a new original character.
Download Soul Calibur – Broken Destiny
18. Call of Duty – Roads to Victory
Call of Duty – Roads to Victory starts with a small black & white introductory video that describes the whole scenario of World War II. And now, you are part of one of the first Airbone forces which after reaching the enemy's land, you've to destroy their flank guns and missile launchers.
The game is more realistic as the areas and scenarios look real, and you can use lots of guns from the WWII era, as well as hear background music and voices of nearby army personnel.
Another amazing thing about this game is that it has a multiplayer mode, which allows you to play with friends. You can play multiplayer matches in 9 different maps which makes it quite different from any other PSP game.
Download Call of Duty – Roads to Victory
19. The Godfather – Mob Wars
The Godfather is one of the top-rated Hollywood movies. And after a very long time, this game was developed by EA in the memory of the movie.
The Godfather – Mob Wars is an open-world action-adventure game where you have to rule the city. In this game, you talk to people to get missions, steal cars, and run the city because the city is yours, and you are the rule maker in the game.
Just like GTA games, you would track missions and enemies on the map, and complete the story to end the game.
The map of the game is not that big but you will surely have fun. One of the best PPSSPP games for Android devices.
Download The Godfather – Mob Wars
20. Spider-Man 2
Just like the movie, the game can also be addictive making it one of the best ISO games for Android. The main character of the game is Spider-Man itself.
Conclusion
The games above are some of the best PPSSPP games for Android which you can download and play them on your Android phone.
If you are a PPSSPP gamer, there is a high chance that you've played most of these games before.
One good thing about these PPSSPP games is that they are available for your Android device as well as works perfectly with PSP emulator.
If you know, you've played a PPSSPP game and you feel it's a great game that should be added to this list, feel free to share your opinions with us and we'll definitely review and update the list.
We are sorry that this post was not useful for you!
Let us improve this post!
Tell us how we can improve this post?