If you own a small business, it's important you know the small business advertising costs before you can get started with your online advertising plans. Growing your business via online advertising is easy, but for newcomers, it can be quite intimidating at the beginning but when used to it, they'll see online advertising is the best.
Every advertiser asks this question "How much am I going to spend when advertising online?"
The truth is that every online advertising platform has its own pricing options for advertisers and it depends on the one you decide to use.
Today, we'll take a look at the advertising costs of some of the online advertising platforms.
Here is a quick summary of the advertisement cost of the online platforms mentioned in this post.
The average cost of an advertiser to pay and subscribe on the YAIOA to buy ad space range from $10 to $500.
The average cost of an ad on Google AdWords is $2.32 per click on the Search Network. While the average CPC of an ad on the Display Network is below $0.58.
The average CPA (cost per action) in a Google advertising search campaign is $59.18.
The average small business using Google Ads (AdWords) spends at least $9,000 and 10,000 per month on online ad campaigns.
The average CPC (cost per click) of an online Facebook Ad is about $1.72 while the average CPA is about $18.68.
The average CPM on Facebook advertisement is about $10
Now, let's explain more.
YAIOA is an online platform where advertisers can subscribe to buy ad space from website owners that created a subscription plan for it.
It is quite different from other ad platforms. Here, advertisers subscribe to buy ad space and after subscribing, their banner will be placed on the website they subscribed to and run for the duration it was subscribed for.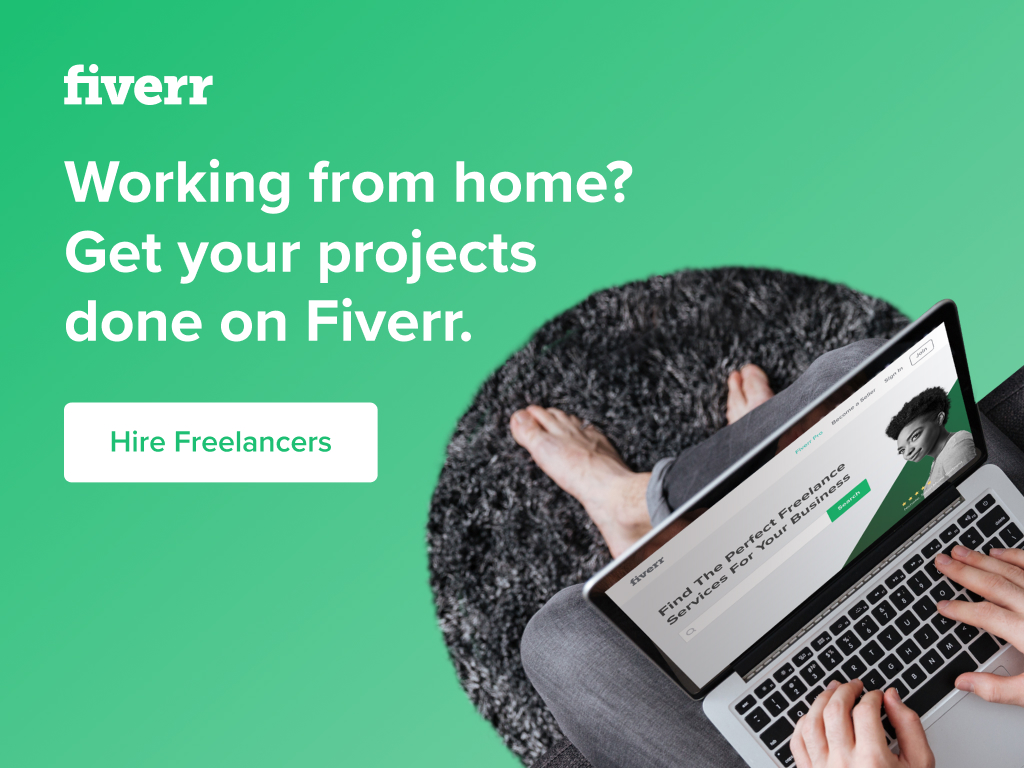 It doesn't cost much for advertisers to subscribe to buy ad space so that their ads can be placed on websites. As an advertiser, all you need to do is just register on the platform as a client, fund your account via Paypal, PayStack, or Bank Deposit, and subscribe to a plan.
LIST YOUR PRODUCTS & SELL MORE

You can now list your Products on the YAIOA Marketplace and sell to a global audience around the World.

HOW TO GET STARTED

Learn more here and Signup as a Vendor.

List your Products or Services on the Marketplace

Get Sales Notifications, contact Buyer, make timely Delivery and withdraw your Earnings
The subscription plan placed by website owners can range from $10 – $500. You just have to select a vendor's (website owner) subscription within your niche and budget range.
It's very easy and straight forward and will require less effort from you. Unlike other platforms that will need you to bid and pay website owners for each click, the YAIOA platform allows you to pay once by subscribing to a plan offered by a vendor (website owner).
Google AdWords is considered the granddaddy of online advertising. It is a platform where advertisers bid on certain keywords so that their ads will appear in Google's search result pages. Advertisers on Google AdWords pay per click.
Google AdWords Pricing Model
Before we go into the Google AdWords pricing model, let's know the two different parts of Google AdWords i.e the Google Search Network and the Google Display Network.
Google Search Network – The ads on Google Search Network is triggered by a proactive search query typed by a user. Users are proactively searching for advertisement related to products or services
This is where PPC ads appear above and below the organic search results for a visitor's search query.
Since Google serves online ads that are highly relevant to the search query, advertisers that utilize Google advertising can drive highly qualified traffic to their website and landing pages by targeting their ads to people who are searching specifically for their type of products or services.
Google Display Network – The ads on Google Display Network are triggered when matched to relevant page content or specifically targeted by advertisers.
Users are navigating to pages that relate to their needs, interest, or profile and are not proactively looking for ads.
Display ads appear on the Google Display network. Google display network spans the broad majority of the indexable web.
Most display ads are banner ads even though at times advertisers do add rich media content like animation and video in their display ad format.
Google AdWords Pay per click Ad Costs
Just as the name PPC ad, they are priced on a cost-per-click (CPC) basis – meaning that the advertiser is charged an amount whenever someone clicks on an ad.
Your CPC is calculated on the fly whenever your ad appears according to a process called the ad auction.
The ad auction is a way Google decides which ads to display when an individual performs a keyword search, what order to rank the ads in, and the cost online advertisers pay per click.
Your ad position and CPC are determined by the competitive landscape and by your own maximum bid (the highest amount you are willing to pay per click) and Quality Score (a measure from 1 – 10 of how good your ads are). The higher your QS (Quality Score), the higher your ad rank and lower your cost per click.
Google AdWords Display Ad Costs
The ads on the Google Display Network and other networks often have significant lower CTRs (click-through rates) than pay per click ads.
However, the click-through rate of your online banner ads will increase significantly when paired with smart targeting options like life-event targeting and remarketing. Just like search ads, display ads drive more ROI when you are able to achieve a higher CTR.
Google Display Network has three pricing options and they include:
Cost per click (CPC) – You pay whenever someone clicks on your ad. This pricing model is ideal for online ad campaigns if your goal is to drive traffic to your website.
Cost per thousand impressions (CPM) – You pay for ad views (bidding per 1,000 views). This option is best suited to brand awareness campaigns where you want your advertisement to be seen as many times as possible by your target audience.
Cost per acquisition (CPA) – You set a target CPA and pay only when your ad leads to a conversion. You can use this option if your goal is sales or other online transactions.
Now that you've taken note of the different AdWords type and their pricing model, it's time to get more details.
The Average Cost of Google AdWords Ad by Industry
Online advertisement cost varies widely by platforms and by the industry of the advertiser. Now that you've taken note of this, let's look at the average cost of an AdWords ad across 20 different industries.
The average cost per click in Google AdWords across all the industries is $2.32 on the search network and 0.58 on the Display Network.
| | | |
| --- | --- | --- |
| Industry | Average Cost per click (Search) | Average Cost per click (GDN) |
| Advocacy | $1.72 | $0.32 |
| Auto | $1.43 | $0.39 |
| B2B | $1.64 | $0.37 |
| Consumer Services | $3.77 | $0.69 |
| Dating & Personals | $0.19 | $0.18 |
| E-Commerce | $0.88 | $0.29 |
| Education | $1.74 | $0.40 |
| Employment Services | $4.20 | $1.66 |
| Finance & Insurance | $3.72 | $0.72 |
| Health & Medical | $3.17 | $0.37 |
| Home Goods | $3.19 | $0.70 |
| Industrial Services | $2.00 | $0.60 |
| Legal | $5.88 | $ 0.60 |
| Real Estate | $1.81 | $0.88 |
| Technology | $1.78 | $0.20 |
| Travel & Hospitality | $1.55 | $0.24 |
If you look at the table above, you'll see that some of the most expensive keywords on the Google search network are in the Legal industry with an average CPC of $5.88. This is not a surprise at all because legal services are expensive.
In the other industries, the average CPC for an ad range from 19 cents to $3 to $4 per click. However, the more expensive your product or service, the more expensive the ads.
3. Facebook Ad
As the world's largest and most widely used social platform, Facebook is also an online ad platform. It is very common for a business to operate different online ad campaigns across both PPC and paid social, and Facebook Ads are an excellent method to diversify your online strategy and drive leads and sales.
Facebook Ads Pricing Model
Facebook Ads pricing model is quite similar to Google AdWords. You can set a daily budget for your campaign (irrespective of what your campaign goals are), and when your daily budget is depleted, ads are paused until the next day.
You can also set bids to control how your ad budget is allocated. Also, to specify the highest daily budget you are comfortable spending, you can set maximum bids for your campaigns.
Similar to the bids in the Google ad auction, Facebook Ads bids let you control how much you are spending on specific actions (download or sign up) in concert with your daily budgets. This gives you a great deal of control over how and when your ad budget is used.
Facebook Ads Costs
Even though Facebook Ads offer advertisers lots of flexibility in terms of campaign objectives, the costs can still be divided into real CPCs. Let's take a look at this data:
The above data clearly shows that Facebook CPCs are low across the board, even in the more expensive industries. With an average cost per click of $1.72, Facebook Ads represent an excellent ROI for advertisers, especially small businesses with limited budgets.
Advertisers in these industries (apparel, retail, travel, and hospitality) are particularly well-positioned to take advantage of Facebook's low CPCs.
Also, the average CPA on Facebook is lower than that of Google AdWords.
Facebook ads perform well as well as offers outstanding ROI. Running a Facebook Ad is a good way to reach new audiences, luring them towards your brand when they are ready to buy your product.
Summary
As a small business owner, knowing the various small business advertising costs is essential because you get to choose the one in your budget range.
There's no doubt Google Adwords is the largest online ad platform for advertisers but it's not as straight forward as subscribing to a plan to buy ads or Facebook Ads.
Google AdWords is also expensive for small businesses (well depending on the industry you are in) but can help you get to a larger audience quickly. Facebook doesn't really show as much intent to buy like AdWords but can get you potential customers who in the future may purchase your product.
The YAIOA Platform not only lets you subscribe to buy ad space from website owners but also gives you more exposure to more people who are willing to purchase your product or service.
We are sorry that this post was not useful for you!
Let us improve this post!
Tell us how we can improve this post?