As a small business looking for advertising, it is sometimes more difficult compared to large businesses.
However, with the right ad strategies in place, you can drive leads, sales and return on investment no matter the size of your business.
In this guide, I will share with you some lists of different types of small business advertising ideas and then you can choose the one(s) that work best for your type of business.
A list of small business advertising ideas that comes highly affordable are listed below.
1. Traditional advertising
Sponsor a radio contest or giveaway
If you are trying to get your message across to radio listeners, one way to go about is by sponsoring a contest or giveaway.
You can reach out to a radio station and offer one or more of your products as a prize for a competition or offer to sponsor a special prize, let's say a spa treatment in exchange for the station giving credits to your business.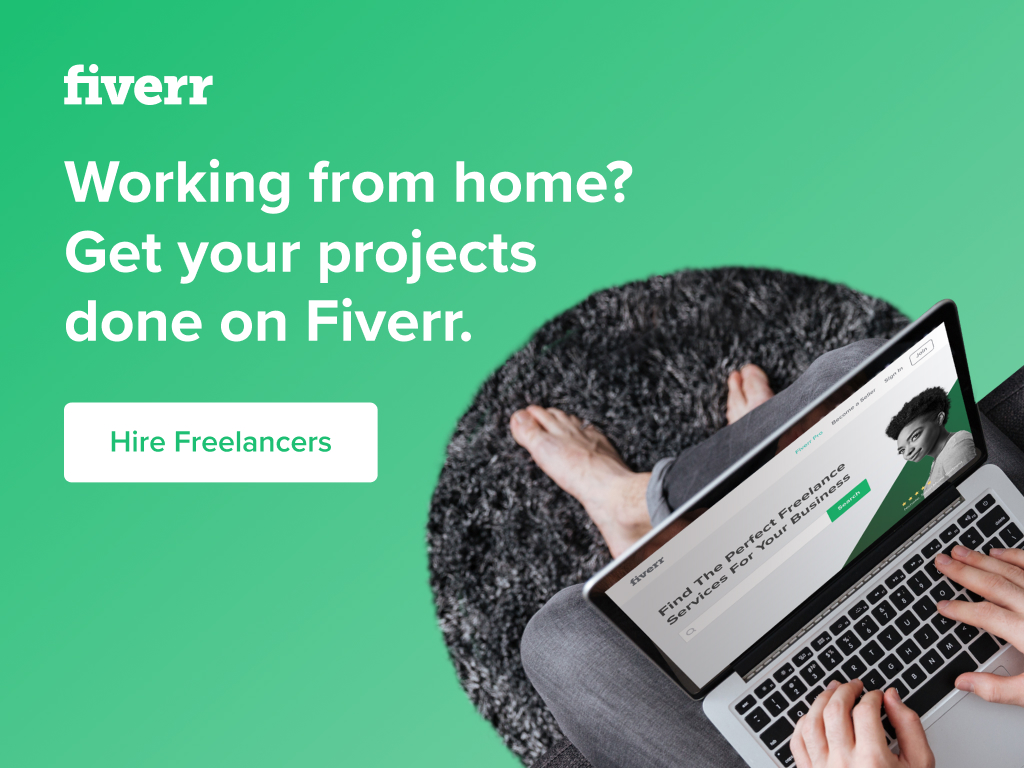 Find the right format for a newspaper advertisement
The newspaper is a great way to reach out to local customers.
LIST YOUR PRODUCTS & SELL MORE

You can now list your Products on the YAIOA Marketplace and sell to a global audience around the World.

HOW TO GET STARTED

Learn more here and Signup as a Vendor.

List your Products or Services on the Marketplace

Get Sales Notifications, contact Buyer, make timely Delivery and withdraw your Earnings
While hotels, restaurants, and bars may likely target the weekend entertainment pull-out section, service providers might focus on classified advertisements which are especially cost-effective.
Advertorial options where businesses are allowed to sponsor written content to educate about something are offered by some newspapers.
Create a magazine ad
Magazine ads are a great format for businesses that are particular about visuals. Businesses that cater to specific industries find trade magazines valuable.
Get Radio stations to broadcast live from your business
Local businesses that are hosting events or other special promotions get radio personalities to set up at their shops.
If possible, you can get them to come to your business and talk about all the fun you are having with your customers.
Create Cable or local TV ads
Another traditional ad format is TV commercials. For small businesses, you should forget the national TV networks and focus more on the local news stations or cable TV that fits within your budget.
Advertise at Local Movie Theaters
Theaters offer advertising options to local businesses and the best time to get your message across to hyper-local customers when they're likely to pay full attention is just before the movie previews.
Sponsor a trade show or industry event
Exhibiting a trade show or sponsoring industry events is the way to go if your business is focused on a specific industry or niche rather than just a geographic area.
2. Online Advertising
Set up a Google My Business Page
A listing on "Google my business" is free and this is where Google pulls out information about local businesses.
You should add your company name, website, email and hours to make it easier to be found online. Make your listing more appealing with enticing images to invite clicks and engagements.
Purchase Search Advertising
You can use Google AdWords or Bing Ads as they perform the function of bringing shoppers who are actively searching for a particular item.
They help your business feature eminently when people search for relevant keywords that you bid on.
Use retargeted Ads
Retargeted ads show up to visitors after leaving your site, to remind them to go back to your website and purchase what they were browsing.
Sponsor Article content
You can partner with blogs or online publications to publish sponsored articles that are related to your niche.
Place banner Ads on Local or Industry website
Place visually focused online ads like banner or sidebar display ads on sites that are relevant to your business.
They are usually sold at a flat rate for or per impression rate. For example, $20 per thousand impressions.
Business Listings
Do not forget to have your business listed on relevant online directories as it can be of great benefit. Some directories are free while some others offer paid options to increase visibility.
Sponsor products on the eCommerce platform
You can pay to boost the visibility of offerings if you use eCommerce platforms like Amazon, eBay or Etsy so that they will be more likely to show up on customer searches.
Engage through native online Ads
Native online ads are ads that match the style, look, feel and function of the content of the website where they are featured.
For example, if you want to advertise on a site that is into beauty and makeup, you could create a short makeup video that fits into the style of the site.
Sponsor an Online contest or give away
You can offer up a product or contribute towards a special prize to online publications or influencers that do giveaways or similar contests to their followers.
For example, you can offer up a smartphone as a price in one of the contests just to create attention for your business.
Trade Website space with other small businesses
You can trade some space on your website or your email newsletter with another business with an overlapping target market.
This works well, especially for those that are low on cash for online advertisements.
Start an email newsletter
You can get your customers to sign up for your updates by offering promotions like exclusive discounts, early access, etc.
Create a Subscription for your product or service.
Using the YAIOA platform, you can register your account as a VENDOR for free and create a subscription plan for your product or service.
YAIOA being a promotional network then intercepts your products or services with the consumers of such products or services which they can then subscribe to.
3. Social media advertising
Facebook Ads
With Facebook being the most popular social media platform, it makes it a great platform to advertise on because their ad campaigns can fit small budgets.
You may choose to boost the reach of a post or place ads that promote your products – with price starting at under $10
Messenger Ads
Facebook messenger platform offers an advertising option if you want to start conversations with customers which makes it easy for customers to reach out to you.
YouTube Video Ads
YouTube allows short video advertisements that play before videos on the app. It is less expansive, all you need to do is make great video content and boost it to get more visibility.
LinkedIn Ads
If your business is such that targets professionals or other businesses, you should check out LinkedIn ads. LinkedIn ads may be more expensive than other social platforms but their ads are more and better targeted.
Promote social media posts
Social media platforms offer advertising options to boost the visibility of posts. This option can lead to post engagements and encourage organic sharing of your content.
Create a sponsored Snapchat lens or filter
You should take advantage of Snapchat's advertising options if your business is particularly popular with young people and creatives.
 Among their advertising options includes the ability to sponsor lenses or filters that promote your business.
Work with Influencers on a campaign
Working with social media influencers related to your target market to spread the word about a particular campaign can encourage them to share their experience with your product.
Create an Affiliate Program
By creating an affiliate program, you give a commission to online publishers or influencers for every sale that they drive up to your website, based on the tracking links that you set up.
4. Local Advertising
Business Cards
Business cards are a form of low budget advertising. To make it even better, you can include a discount code on the back of your business card and place a stack on your reception desk or check counter.
If there's an incentive, people will snap them up. You can also give satisfied customers a few of your cards to hand out to friends and neighbors. It is one way to encourage referrals.
Advertise with your local chamber of commerce
Getting into advertising partnerships with local chambers of commerce helps get your message out in ways that could range from websites to local chamber events
Offer deals or Coupons
Offering a deal to get more customers to discover your business and visit it is a smart way of advertising your business. You may choose to include coupon offers in local coupon books.
Attract customers with incentives
You can print up small items like pens with your business name, logo and contact information to give out to your customers, friends or at local events.
They serve as a reminder for the next that someone may have a need for your product or service.
Put an ad in the community newsletter
Local businesses can get a great return on investment by placing small ads in community newsletters or church bulletins.
Refer-a-friend promotions
You may include a small flyer when sending regular bills to customers, offering a bonus to as many that refer new customers.
Create company T-shirts
Creating t-shirts with your company name and logo serve as a form of wearable ads. You can wear them at local events as a form of subtle advertising.
5. Outdoor Advertising
Purchase billboard space
You can purchase space on billboards to get your message in front of local customers. This is relevant for drive-by businesses like convenience stores or restaurants.
Wrap your Vehicle
For a business that takes you to service appointments, you can buy vehicle wraps so as to turn your mode of transportation into a mobile advertisement.
In Summary,
If you are a small business looking for advertising, know that this is not a complete list of advertising ideas. These are, however, some of those that have worked best for a lot of small businesses.
It will do no good just reading the post alone. You get to know which works best for you by experimenting for yourself. Do not be scared to give it a try. All the best.
We are sorry that this post was not useful for you!
Let us improve this post!
Tell us how we can improve this post?