In this post, you are going to find the best sites to get unique wedding gifts Canada as well as wedding gifts ideas and celebrate with the newlyweds. When a friend, family member, or someone you care about is getting married, getting them the perfect gift will make their day of festivity.
Wedding gifts are important as they help the newly married couples start their life off with fully stocked home. From home décor, to furnishing, and even dishes, you'll find the right gifts for the bride and groom you're celebrating via online gift sites.
Whether you are shopping for special and unique wedding gifts in Canada, you are sure to get them in any of the online gift sites below.
Before we dive into the online sites to get unique wedding gifts in Canada, let's first take a look at some of the wedding gift ideas.
Wedding Gift Ideas
Wedding gift ideas for the kitchen
Think about your own kitchen and the things you use frequently. You can get small appliances like the instant pot or slow cooker, a toaster, coffee pot, etc. since they are the most commonly used items.
Wedding Gift Ideas for the Home
If you are looking for a gift that's not for the kitchen, consider picture frames, wall art, albums, Bluetooth speakers, and more.
Unique Wedding Gift Ideas to think outside the box
For some newly married couples, new toaster, or instant pot, are too cliché'. Some couples may have already stuck up their homes before their wedding day and have no need for kitchen supplies anymore.
This is where online gift sites come in to make it easier for you to find exactly what you need. From electronic gifts to home décor, think outside the box and find the perfect wedding gifts in Canada.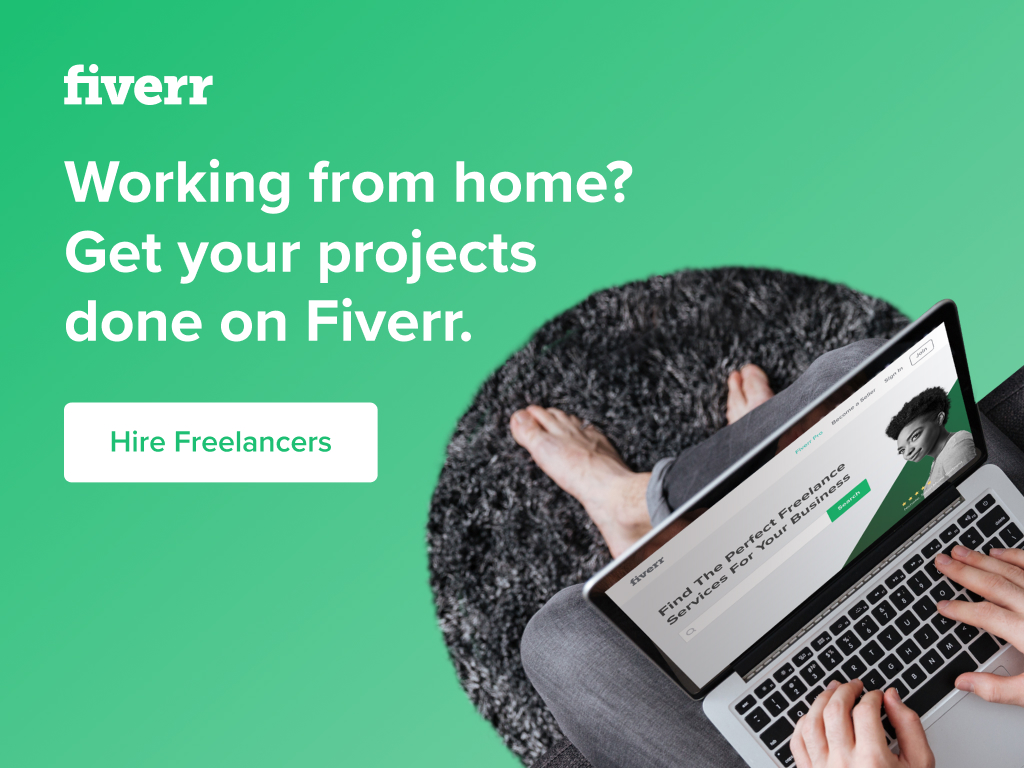 Online Gift Sites to Get Unique Wedding Gifts in Canada
A global marketplace for unique and creative products that also serve Canada. Etsy Canada is home to a variety of special, extraordinary items, from unique handmade pieces to vintage treasures.
LIST YOUR PRODUCTS & SELL MORE

You can now list your Products on the YAIOA Marketplace and sell to a global audience around the World.

HOW TO GET STARTED

Learn more here and Signup as a Vendor.

List your Products or Services on the Marketplace

Get Sales Notifications, contact Buyer, make timely Delivery and withdraw your Earnings
Find the perfect unique wedding gifts on Etsy Canada. Here are some of the unique wedding gifts on this highly-rated eCommerce site.
1. Personalized Cheese Board with Tools
2. Personalized Wedding Gift Custom Travel map Art
3. First Dance Song Lyric Custom Paper
4. Tree of Life Wall Art for Couples
5. Personalized Wedding Gift for Couple
6. Unique Wedding Bracelet Gifts for Couple
7. Puzzle Guestbook, Jigsaw Guestbook, Unique Guestbook, Jigsaw puzzle guestbook, Wedding Guestbook, Guest books, wedding guestbooks
8. Tree of Life by Humdinger Designs
9. Luxury wedding keepsake box
100% Canadian family owned and operated business that has been serving Canadians since 2008. The Wedding Shoppe is well known for their high-quality products and excellent customer service and their online shop is filled with great wedding gift ideas and products that you can get to make the couple's day a unique and memorable one.
Here are some of the unique wedding gifts on The Wedding Shoppe.
1. Belong to You Pillow Case Set
2. Bamboo Wood Cheese and Spreader
3. Make it Royal Gold Metal Crown Design Bottle Opener
4. Personalized Wooden Guestbook DropBox With Glass Picture Frames
5. Personalized Glass Picture Frame And Wooden Desk Organizer – Modern Centered Print
6. His and Hers Bottle Cap and Cork Shadow Box
8. Personalized Acacia Tray With Metal Handles
Amazon is no doubt the largest eCommerce site in the world with a variety of products. It's Canadian online site Amazon.ca is filled with unique and special wedding gifts of different prices. Find the perfect wedding gift for couples on Amazon Canada.
The following are some of the best-selling unique wedding gifts on Amazon Canada.
1. Mamre Moon Ambient Light DIY
2. Classic Swirl Personalized Engraved Cutting Board
3. Bambusi Cheese Board and Knife Set
4. Arvier Unique Wedding Gift for Couple Constellation Map
5. The Key to a Happy Marriage
6. Y&K Homish Wedding Guest Book Wooden Picture Frame
7. Unique Wedding Gift Idea for A Special Couple
8. Kiss Cat Coffee Couple Mug Set
9. Jumway Mr. and Mrs. Coffee Mugs
10. Qualtry Personalized Couples Pillowcases
Find unique wedding gifts on gifts.com. This is one of the leading online gift portals where you can get precious items for the special couples. Find the right gift and show up with the best gift and celebrate the happy gathering of two people.
Below are some of the best-selling gifts on gifts.com.
1. Wood Trough Beverage Chiller
4. Happy Couple Wood Cutting Board
6. Happy Couple Tile Coaster Set
8. Decorative Family Name Wood Barrel Tray
10. Heart in Sand Framed Print
Zazzle has unique products from designed art to customized products. Find beautifully handcrafted art, customizable products on Zazzle. You can also create your own unique gift via Zazzle.
Most of their products can be personalized which can be a truly sentimental gift the couple will never forget. This gifting site has awesome creations like blankets, frames, pillows, picture frames, etc which you can customize or personalize and create the perfect unique wedding gift the couple will love.
Below are some of the unique/fun wedding gifts on Zazzle.
1. Wedding Monogram Photo Collage Plaque
2. Flamingo Bride and Groom Personalized Mug Set
3. Buffalo Plaid Tartan Mr. and Mrs. Wedding Throw Pillow
4. Custom Burgundy Floral Mr and Mrs Wedding Keepsake Throw Pillow
5. Love is Patient Wedding Bible Love Quote Poster
6. Color editable honeymoon vibes tote bags
7. Personalized Wedding Photo Collage Block
8. Pink Rose Gold and Silver Metallic Wedding Date Throw Pillow
10. Monogram Azure Blue Tropical Leaves Gold Newlyweds Fleece Blanket
Newlyweds absolutely adore personalized wedding gifts and Personal Creations have unique and fun personalized items that you can get and present to the couple and put a smile on their faces.
Shop for custom wedding presents and memorialize their special day with a unique wedding gift that will be cherished for years to come.
The following are some of best-selling wedding gifts on Personal Creations
2. Building Our Story Wood Wall Art
3. Everything in Love Wood Pallet Sign
6. Stainless Steel Multi Bottle Wine Chiller
7. Two Shall Become One Canvas
8. Weathered Initial Plush Blanket
10. Happily Ever After Wine Tumbler Set
Summary
With the aforementioned online gift sites, you are sure to find unique wedding gifts in Canada that the couple will love and cherish. Shop on Amazon, Etsy, Zazzle, gifts.com., The Wedding Shoppe, or Personal Creations, for unique wedding gifts Canada and get the perfect gift for the newlyweds.
Frequently Asked Questions
Is it right to attend a wedding without giving a gift?
Yes and no. If you are invited to a wedding party, it is customary for you to bring a gift. But if you don't bring one, you are not breaking any laws. More than likely, you won't be called out for your social faux pas, but it will probably be noticed
What colors should I not wear to a wedding?
Here's a list of some colors you can not wear to a wedding

1. White – White is the main color of the day and meant for the bride alone. Wearing white to a wedding can be seen as an attempt to upstage the bright and it isn't cool.
2. Ivory – Ivory, off-white, cream, eggshell, vanilla, etc, looks like white and not appropriate for you to wear to a wedding.
3. Too-Sparkly Metallics – Avoid wearing ensembles featuring too much beading or sparkes if you are attending a daytime or informal wedding. It is similar to wearing white and you'll be seen as someone trying to steal the spotlight.
4. Bridesmaid Dress Color – Wearing the same dress color as the bridesmaid makes you look like a wannabe. But if you don't know the bridesmaid color use the wedding invite as a clue as it is usually designed to match the wedding's color palette.
5. Red – Chinese and Indian brides usually wear red at weddings so think twice before wearing red to such ceremonies.
6. Black Don't wear black especially if you are attending a religious or cultural wedding as it is seen as an unlucky color that should be worn at funerals.

Can a plus one give a wedding gift?
A plus-one doesn't necessarily have to bring his own gift to the wedding, but it's gracious for them to contribute to the present the attending guest will be giving.
We are sorry that this post was not useful for you!
Let us improve this post!
Tell us how we can improve this post?