Are you looking for some good virtual offices in Delaware, you sure have it, as we present you this list of virtual office Delaware
A virtual office offers a smart low-cost alternative to renting a conventional physical office space but with all the same benefits and professional services.
Virtual offices are appealing because they allow you to have a professional and economical alternative to the traditional business setting. Not only will you lessen your overhead costs, but you'll be able to work in a professional setting conducive to maximum productivity
These virtual office solutions offer the smart entrepreneur the ability to work from the comfort of their home or remote office location
Below is a list of some best virtual office Delaware
1. Opus Virtual Offices
Opus virtual offices help dedicate funds towards more important aspects of your business for growth management.
Helping new businesses as well as expanding businesses maintain a professional and successful presentation, and they are the only company that offers all the services mentioned below for a low monthly fee of $99 per month. No catch, no small print.
These services include:
Live Receptionist Answering Calls
Corporate Mailing Address
Company Phone Number
Company Fax Number
Voice Mail Converted to Email
Faxes Converted to Email
Premium Call Transferring (Call Forwarding)
Address: 1201 N Market St Suite 111, Wilmington, DE 19801, United States
Website: https://www.opusvirtualoffices.com/
2. The Delaware Company House LLC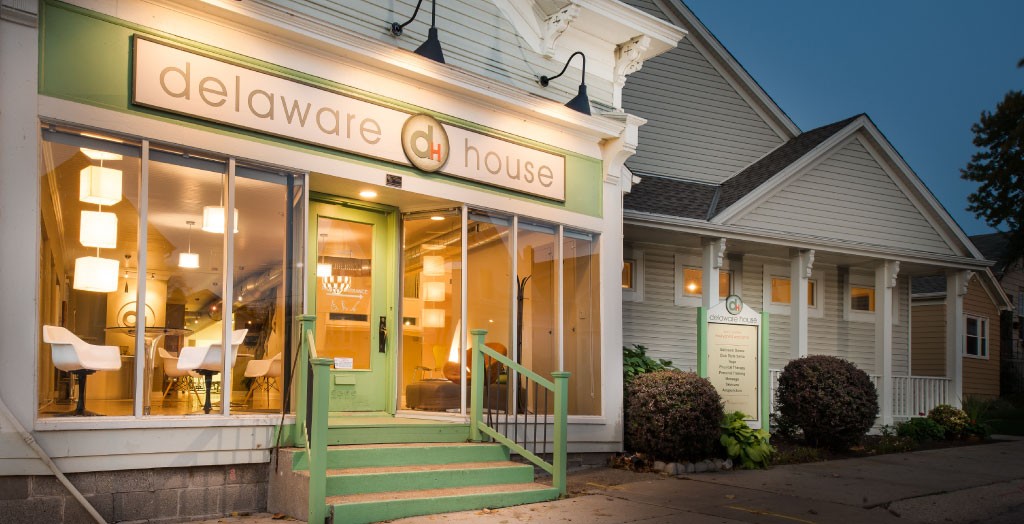 The Delaware Company House is the virtual office located at 8 The Green in Dover, Delaware.
With beautiful virtual services which include, Conference room rental complete with board room, kitchenette, separate office, sofa, recliner, private bathroom, copiers, scanners, workstation computer, WiFi, Support staff by the hour if needed, Corporate office support for corporations, and any entity types, Corporate filing and search support at the state, city, or county level, Registered office and registered agent support, Mail forwarding, and more
Address: 8 The Green, Dover, DE 19901, United States
Website: https://www.delawarecompanyhouse.com/
3. Regus – Delaware, Wilmington – Downtown
Regus – Wilmington – Downtown is one beautiful virtual office Delaware that is located in an impressive curved skyscraper is a local landmark at the heart of the "Corporate Capital of the World, you'll be well placed to do business with the best, and sure to impress your guests.
From co-working to team working there's a space for your next collaboration in Regus with 78 Private offices, 52 Co-working desks, and 4 Meeting rooms.
Address: Suite 1200, 1000 N West St, Wilmington, DE 19801, United States
Website: www.regus.com
4. TKO Suites at the Brandywine Executive Center
Brandywine Executive Center was established to serve the business owners, entrepreneurs, and professionals in need of a professional office, and has served over 100 member companies throughout the US, that choose to make Brandywine Executive Center their corporate home in Delaware.
Their services include:
Office Space makes it easy for you to focus on building your business, while they take care of your office.
From a single office to the executive boardroom, they have the perfect space to meet with your clients and vendors. Their office spaces in Wilmington, DE have all of the things you need.
You can have a professional address in Delaware without all of the costs associated with an office. Take your home address off of your business card and websites.
Address: 1521 Concord Pike Suite 301, Wilmington, DE 19803, United States
Website: https://bwecenter.com/
5. STAT International
STAT International designs their virtual office services in a way that can be personalized to fit your needs — and the only thing that's virtual is you.
They are not just a mailbox or voicemail service provider, they also have real staff members, real offices, conference rooms, and reception services so that you can do your job more effectively.
When you use their virtual office services, you'll gain access to a unique, Wilmington-area phone number, 24/7 voicemail system, and live phone reception and call forwarding.
Address: 1201 N Orange St #700, Wilmington, DE 19801, United States
Website: https://stat.international/virtual-services/
6. Washington Virtual LLC
Washington Virtual LLC Office Service provides you with a unique, professional Washington business address, suite number, secure online account, real office lease, and Washington phone number you can have business calls transferred from.
You'll also have the choice between two mail forwarding options: same-day digital scanning OR weekly physical mail forwarding. All of this for $49 per month!
Address: Washington Virtual LLC, 5001 Whitewater Way, St. Cloud, Florida 34771, USA
Website: http://washingtonvirtual.us/
7. University Office Plaza
University Office Plaza is a six-building office park located in Newark, Delaware, with onsite management and maintenance.
A mixture of nonprofit organizations, government agencies, attorneys, healthcare and service providers, and technology-related companies.
University Office Plaza features 185,000 square feet of rentable space with available units starting at 250 square feet with additional units ranging in size from 3,000 square feet and as large as 20,000 square feet—all of which we can divide to accommodate your specific needs.
Address: 260 Chapman Rd Suite 102, Newark, DE 19702, United States
Website: https://www.universityofficeplaza.com/
8. Ferm Associates
Whether you require a professional office or a Flexible warehouse space, Ferm Associates has a solution to take your growing company to the next level.
With more than 35 years of office leasing experience and has helped dozens of companies find their ideal commercial space
Address: 1396, 501 Silverside Rd, Wilmington, DE 19809, United States
Website: www.fermassociates.com
9. Opus Virtual Offices
Step ahead in business at this prestigious Newark address. OpusVO gives you the prestige of having an office with a budget as low as working from home.
Receive all your business mail at a professional office building. No post office box number, just a great business address to use on your business cards and other marketing material.
You don't just get a business phone number with your Newark virtual office, but also a live receptionist answering your calls the way you want them to be.
Address: 40 E Main St, Newark, DE 19711, United States
Website: https://www.opusvirtualoffices.com
10. Regus – Delaware, Newark – Christiana Corporate
The Christiana Corporate Center offers dynamic workspaces in the heart of Delaware.
Beautifully designed with a campus setting, and on-site facilities including a cafe and luxury hotel make this an impressive choice.
Christiana Corporate Center offers flexible office space, meeting rooms, and a dedicated lounge to help your business run smoothly. And with easy and direct access to major road links via the I-95 and Highway 7
Address: Corporate Business Center, 200 Continental Drive Christiana, Suite 401, Newark, DE 19713, United States
Website: www.regus.com
Conclusion – virtual office Delaware
Having properly gone through these Virtual Office Delaware, we trust that you must have genuinely discovered some good accessible virtual offices for your smooth work experience.
If there are any of the virtual office Delaware in this post that suits your comfort, kindly click the website below the name of the office to be redirected to their website.