There are some great women in Alabama that have contributed greatly to the state and the nation which people should know of, and in this post, we'll be talking about great women in Alabama.
These notable Alabama women mentioned in this post that has accomplished several tasks in the Yellowhammer State, the nation, and the world at large.
These women were born in Alabama and have greatly achieved successes individually. For example, Helen Keller, Rosa Parks, and Harper Lee all hail from Alabama received the country's highest civilian awards for their contributions in the state and the nation as a whole.
There are so many women of Alabama that have broken barriers in the military, sports, law, and education; some have influenced politics, religion, and institutions; while others have enriched lives through their music, literature, and art.
In this post, I'll be sharing with you notable women of Alabama with great achievements.
1. Helen Keller (1880-1968)
Helen Keller was an author, lecturer, and political activist. As a child, she contracted what doctors called at the time "brain fever" which left her deaf and blind. As she grew, she learned sign language from her teacher Anne Sullivan at her parents' backyard water pump.
Keller was known for her tireless activism on behalf of workers and women's rights, her literally work, and her title as an unofficial U. S. ambassador to the world.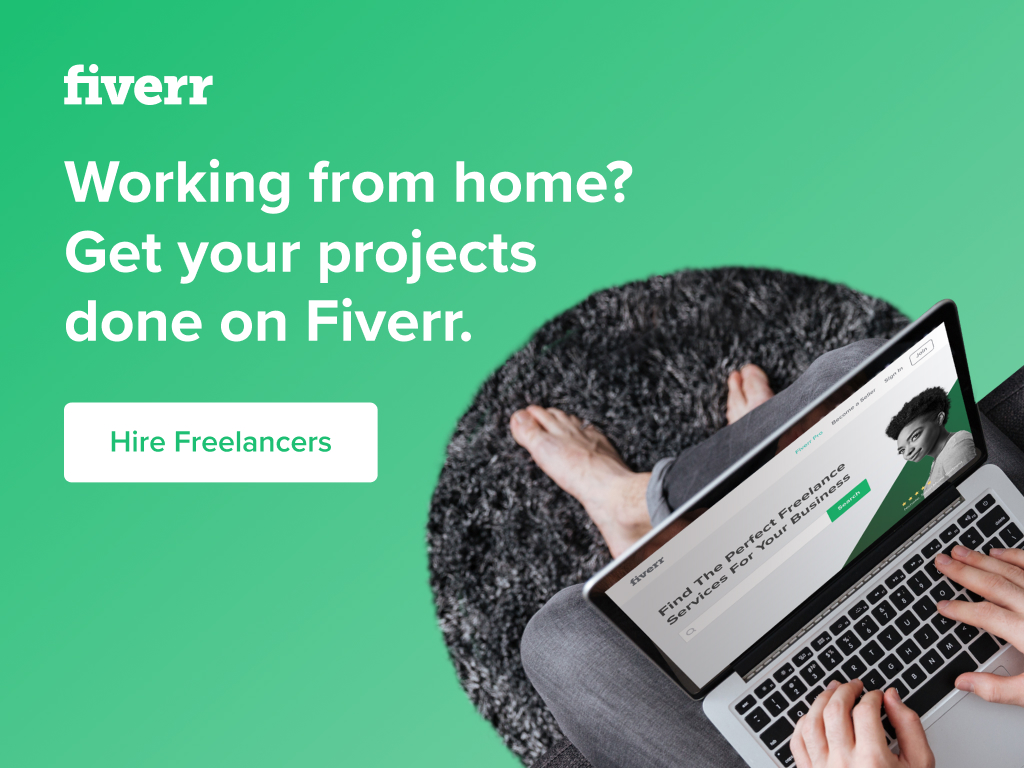 Helen Keller was the first deaf-blind person to have a Bachelor of Arts degree and the story of her and her teacher was made famous by Helen's autobiography "The Story of My Life".
LIST YOUR PRODUCTS & SELL MORE

You can now list your Products on the YAIOA Marketplace and sell to a global audience around the World.

HOW TO GET STARTED

Learn more here and Signup as a Vendor.

List your Products or Services on the Marketplace

Get Sales Notifications, contact Buyer, make timely Delivery and withdraw your Earnings
Her place of birth in West Tuscumbia, Alabama, is now a museum which sponsors an annual Helen Keller Day. Her date of birth June 27th is also commemorated as Helen Keller Day in Pennsylvania.
Keller was a prolific author, a traveller, and an outspoken lady. She was a member of the Socialist Party of America and the Industrial Workers of the World. She campaigned for women's labour rights, suffrage, antimilitarism, socialism, and other similar causes.
She won an Oscar in 1955 for her participation in the documentary "The Unconquered". In 1964, she received the nation's highest civilian award the Congressional Medal of Freedom. In 1971, Keller was inducted into the Alabama Women's Hall of Fame and was also inducted into the Alabama Writers Hall of Fame on June 8, 2015. That is our number #1 ranked great woman amongst other women in Alabama
2. Rosa Parks (1913- 2005)
Rosa Parks was an activist born in Tuskegee, Alabama on February 4th, 1913. She was best known as one of the most enduring symbols of the tumultuous civil rights era of the mid-twentieth century.
She was arrested in 1955 in Montgomery for refusing to give up her bus seat to a white man thus sparked the Montgomery Bus Boycott.
Her arrest made her be famous in the community and her willingness to become a controversial figure inspired the black population to boycott the Montgomery buses for over a year, making it the first major direct action campaign of the post-war civil rights movement.
She also became an international icon of resistance to racial segregation. Park organized and collaborated with civil rights leaders like Edgar Nixon, and Martin Luther King jr.
She's called the first lady of civil rights and the mother of the freedom movement by the United States Congress.
Rosa Parks received national recognition like the Spingarn Medal in 1979, the Congressional Gold Medal, and a posthumous statue in the U.S. Capitol's National Statuary Hall.
Upon her death in 2005, she became the first woman to lie in honor in the Capitol Rotunda, making her the third of four Americans to ever receive this honor.
California and Missouri commemorate her birthday as Rosa Parks Day while other states like Ohio and Oregon commemorate the occasion on the anniversary of the day she was arrested (December 1).
3. Adele "Vera" Hall (1902-1964)
Adele Hall Ward popularly known as Vera Hall was born on April 6th, 1902 in Livingston Alabama. She is considered by many music fans to be the premier singer of the blues and African American spirituals to come out of depression-era Alabama.
She recorded a wide range of work for ethnomusicologists (people who study music in a cultural context) working for the Library of Congress with the help of the state.
Vera Hall is best known for her 1937 song "Trouble So Hard". Her music is still available and continues to influence contemporary artists, and attract new audiences.
In 2005, she became an inductee of the Alabama Women's Hall of Fame.
4. Harper Lee (1926 – 2016)
Nelle Harper Lee best known as Harper Lee was born on April 28th, 1926 in Monroeville, Alabama. She was a novelist and author of one of the most affecting and widely read books of American literature "To Kill a Mockingbird". This novel won the Pulitzer Prize in 1961 and has become a classic of modern American literature.
In 2015, she published her second book "Go Set a Watchman" as a sequel to her first novel "To Kill a Mockingbird".
Though she only published two books, she was awarded the Presidential Medal of Freedom in 2007 for her contribution to literature, and also received lots of honorary degrees.
5. Angela Davis (1944-)
Angela Davis is a political activist, author, philosopher, and educator that was born in Birmingham, Alabama on January 26th, 1944. A professor emerita at the University of California, in Santa Cruz.
She first gained fame as a civil rights activist in the turbulence of the late 1960s as a member of the Communist Party and associate of members of the Civil rights group "The Black Panther Party".
She has written over ten books on feminism, class, and the United States prison system. She has received numerous awards including the Lenin Peace Prize.
6. Coretta Scott King (1927 – 2006)
Coretta Scott King was born in Marion, Alabama on April 27th, 1927. She was an activist, author, civil rights leader, and wife of Martin Luther King Jr. She was an active advocate for African American equality, a leader for the Civil rights movement in the 1960s.
After the assassination of her husband in 1968 she carried on his vision of non-violent protest to effect social change. She also founded the Martin Luther King Jr. Center for Nonviolent Social Change in 1968.
Coretta Scott King was inducted into the Alabama Women's Hall of Fame, the National Women's Hall of Fame, and was the first black person to lie in the George State Capitol.
7. Ellen Dorrit Hoffleit (1907-2007)
Ellen Dorrit Hoffleit was born in Florence, Alabama on March 12th, 1907. She was a senior research astronomer at Yale University, an educator, and Science Historian.
She is widely known for her work in variable astronomy, stars, meteors, spectroscopy, and the Bright Star Catalog. She also made important contributions to the history of astronomy especially her mentorship of many young women in the field.
She received the George Van Biesbroeck Prize by the American Astronomical Society in 1988 for a lifetime of service to astronomy.
8. Mahala Ashley Dickerson (1912-2007)
Mahala Ashley Dickerson was a lawyer and civil rights advocate for women and minorities. She was born in Montgomery County, Alabama on October 12th, 1912.
She was the first African American female attorney admitted to the Alabama, Alaska, and Indiana Bar Associations.
In 1983, she became the first African American to be elected president of the National Association of Women Lawyers.
She was named Margaret Brent Women Lawyers of Achievement honoree in 1995 by the American Bar Association.
9. Willie Mae "Big Mama" Thornton (1926 – 1984)
Willie Mae Thornton was born in Ariton, Alabama on December 11th, 1926. Big Mama Thornton was an influential black rhythm and blues singer and songwriter whose career extended from the 1940s to the early 80s.
She was given the name Big Mama because of her size and her robust powerful voice. She is popularly known for her gutsy 1952 rhythm and blues recording of "Hound Dog". She has composed over 20 blues songs.
10. Mary Anderson ( 1866- 1953)
Mary Anderson was born on Burton Hill Plantation in Greene County, Alabama on the 19th of February 1866. She was a real estate developer, viticulturist, rancher, and inventor of the windshield wiper blade.
In 1903, Mary Anderson was granted her first patent for an automatic car window cleaning device controlled from inside the car, called the windshield wiper.
In 2011, Mary Anderson was inducted into the International Inventors Hall of Fame.
11. Kathryn Tucker Windham (1918 – 2011)
Kathryn Tucker Windham was a storyteller, author, folklorist, photographer, and journalist that was born in Selma, Alabama. She got her first writing job when she was just 12 years old, reviewing movies for her cousin's small-town newspaper "The Thomasville Times".
She got her Bachelor of Arts degree from Huntingdon College in 1939 and later became the first woman journalist for the Alabama Journal.
Kathryn Tucker Windham is best known for her series of ghost story collections starting with "13 Alabama ghosts and Jeffery in 1969, and also various other publications, storytelling, and photography.
Her work was focused on Alabama's multi-layered lifeways and evokes positive qualities of the human experience (family, community, good humor, tolerance, laughter, and joy).
She received the University of Alabama's Society of Fine Arts' Alabama Arts Award in 1990, awarded the Honorary Degree Doctor of Literature from the University of Montevallo in 1993, and much more.
12. Fran McKee (1926-2002)
Fran Mckee was born in Florence, Alabama on September 13th, 1926. She was the first female to unrestricted line officer in American history to achieve the rank of Rear Admiral in the United States Navy.
Fran Mckee was promoted to the rank of a Rear Admiral on June 1st, 1978 and earned her second star in 1978.
Fran Mckee was one of the first two female officers to attend the Naval War College. She became the first woman to command an activity of the Naval Security Group Command.
She became an inductee in the Alabama Women's Hall of Fame in 2007.
13. Maria Fearing (1838 -1937)
Maria Fearing was a teacher and missionary known for her work in Congo. She was born into slavery near Gainesville, Alabama and financed her education at Talladega College. She also worked as a domestic servant and educator for years after Emancipation.
At age 56, she became a missionary in the Belgian Congo (now called the Democratic Republic of Congo) at the time when Congo was under the brutal control of Belgium's King Leopold II.
She spent over 20 years in Africa, and finally retired at the age of 78. While in Congo, Fearing rescued and ran a home for girls and young women who had been kidnapped or sold into slavery, often bartering goods for their freedom.
Fearing was inducted into the Alabama Women's Hall of Fame in the year 2000 and her fame was spread to many Alabama schoolchildren both white and black via the inclusion of her life story in most Alabama history textbooks during the unstable periods of the 1960s.
14. Fannie Motley (1927-2016)
Fannie Motley was born in rural Perdue Hill outside Monroeville, Alabama on January 25th, 1927. the first black to graduate from a previously all-white college in Alabama.
She graduated with honors in the year 1956 from Spring Hill College in Mobile and later pursued a career in education.
15. Julia Strudwick Tutwiler ( 1841 – 1916)
Julia S. Tutwiler was an educator, writer, prison reformer, and an outspoken proponent of education for women. She was born in Havana, Alabama on August 15th,1841.
She was closely involved with the establishment of these institutions the University of West Alabama, and the University of Montevallo. She was also involved with innovations in education for women and African Americans during the Jim Crow era.
Several public buildings in Alabama bears her name including the women's prison in Wetumpka, Elmore County.
Her poem "Alabama" is commemorated as the official state song.
The Bottom Line Is
To date, these great Alabama Women are still respected and honoured for their contributions in Alabama, the nation, and the world at large.
Summary: Women in Alabama
Now you have acquired the knowledge of some notable women in Alabama who have done great things in their own ways to impact the state of Alabama, the United States and the world at large
Question and Answer Session
Who was Helen Keller?
She was a deaf and Dumb activist who rose to fame for her activism in human right and women labour rights. She was also the first Deafblind person with a Bachelor of Arts degree
Who was Rosa Parks?
Just like Helen Keller, Rosa Parks was also at activist born in Tuskegee in Alabama. In the mid-twentieth century, she was best known as the most enduring person in the tumultuous civil rights era. More about Rosa Parks can be found here: https://www.yaioa.com/blog/women-in-alabama/#2_Rosa_Parks_1913-_2005
Who was Harper Lee?
Harper Lee was known for writing the most widely read and affecting American literature in her time, titled "To kill a Mockingbird" which won her a Pulitzer Prize in 1961. She has been awarded the Presidential Medal of Freedom for her contribution to Literature.
We are sorry that this post was not useful for you!
Let us improve this post!
Tell us how we can improve this post?